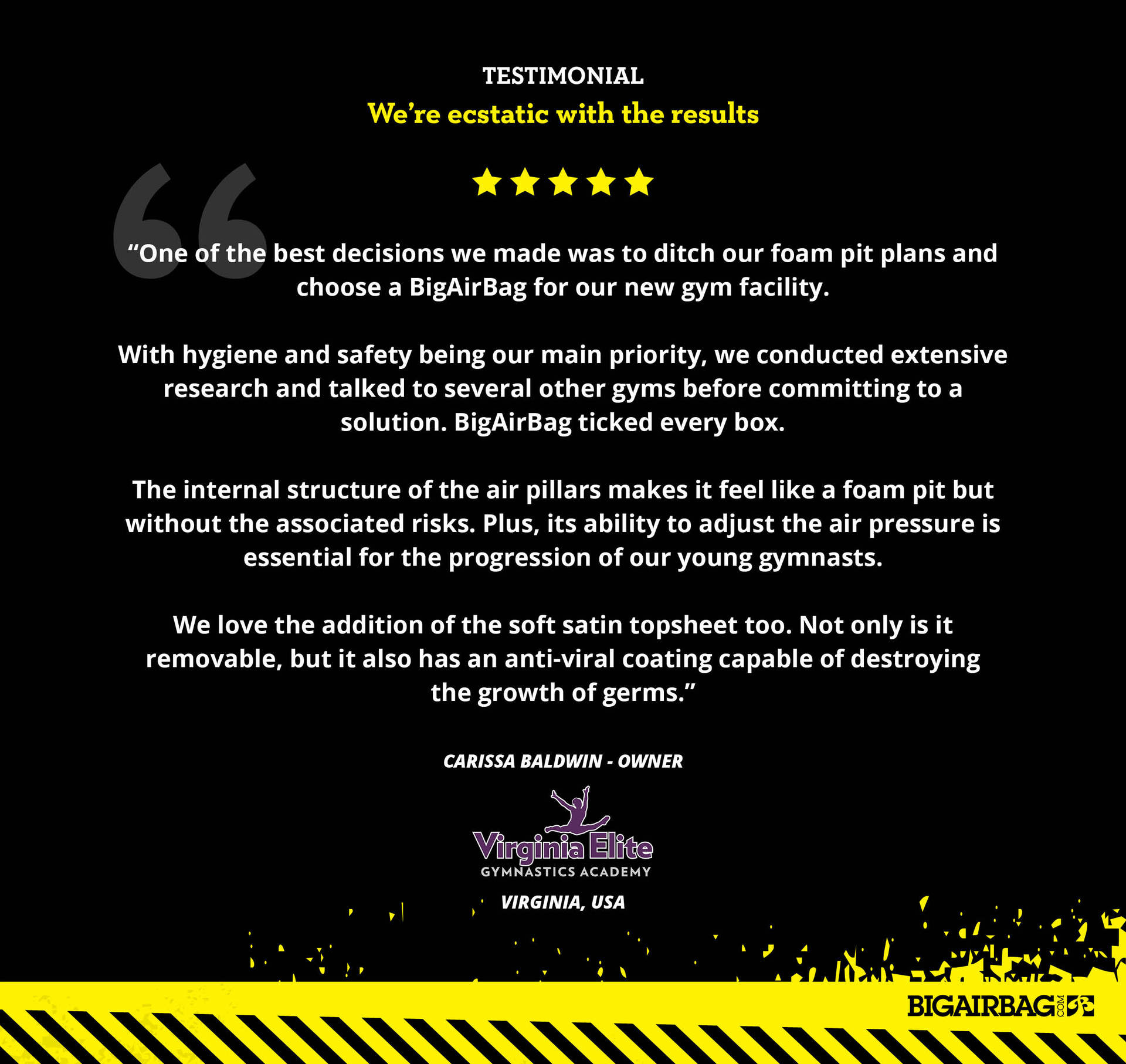 Virginia Elite Gymnastics Academy is ecstatic with the results!
The VEGA gym, formerly known as New Kent Gymnastics Center, opened the doors to their brand new facility at the end of summer 2020. Opening a new facility during a global pandemic has given the team at VEGA a definite challenge.
As many of us have realized in the last few years, it is of utmost importance to provide the future generations with a safe & healthy training environment. It is not only important to have safety measures but to have safe and hygienic equipment as well. Loose foam pits have been found to produce toxic dust from flame retardants.
Hygiene and safety are the main priorities for VEGA gym. They conducted extensive research and talked to several other gyms before committing to a solution. In the end, BigAirBag ticked every box.
One of the added benefits is the full-color branding on the topsheet. The VEGA branding is very colorful all over the gym, which makes it a perfect match for the purple stars on the Air Pit topsheet.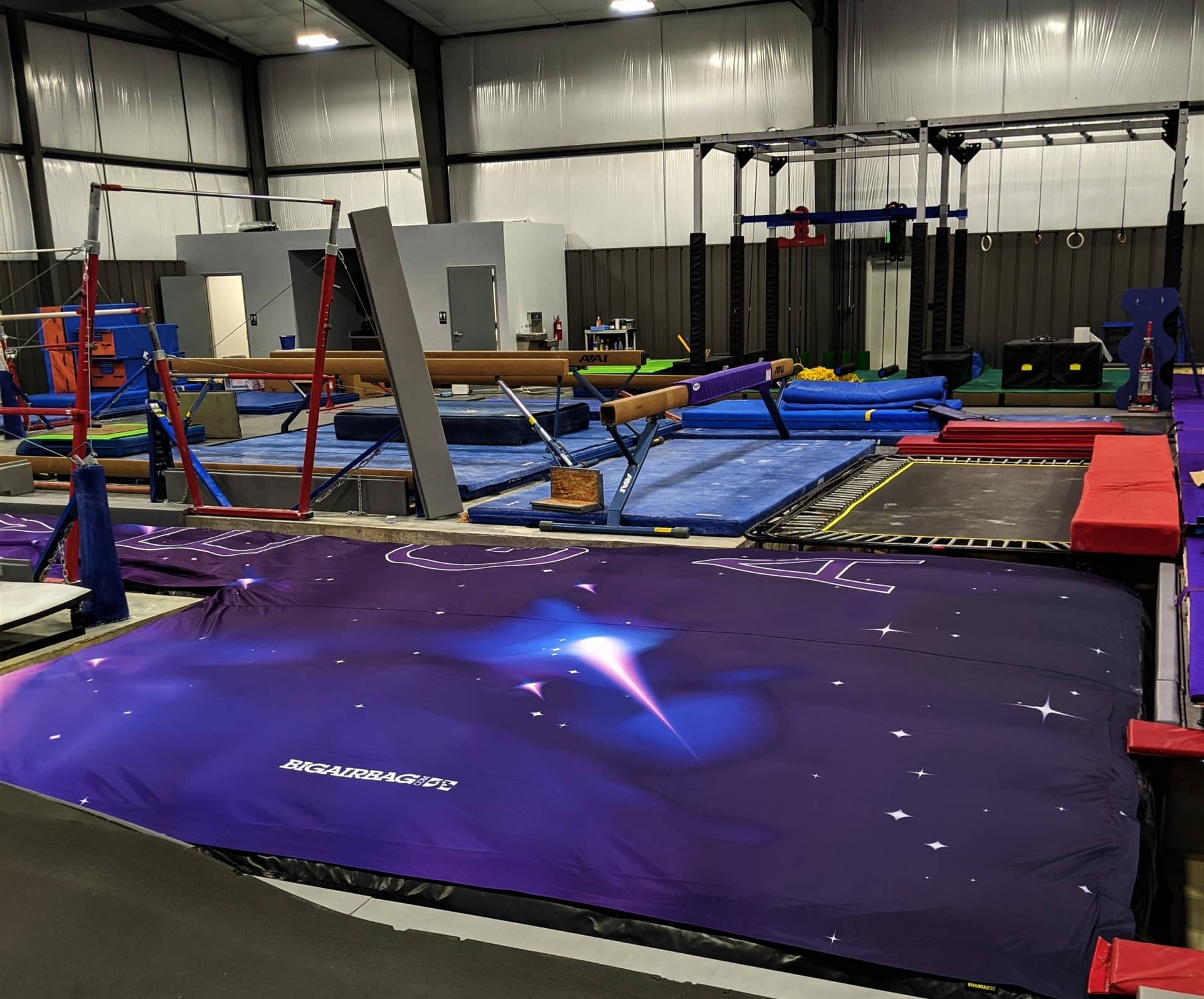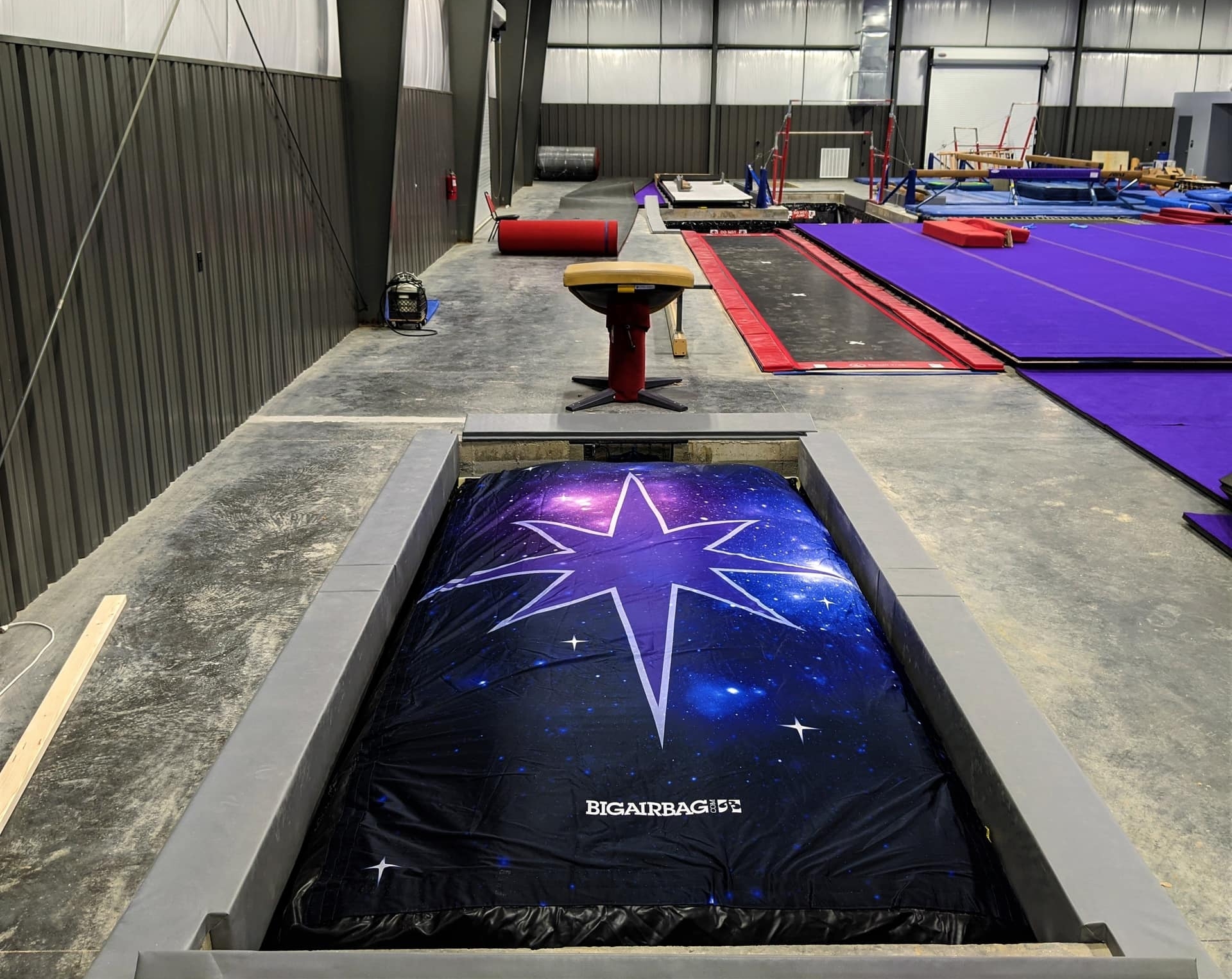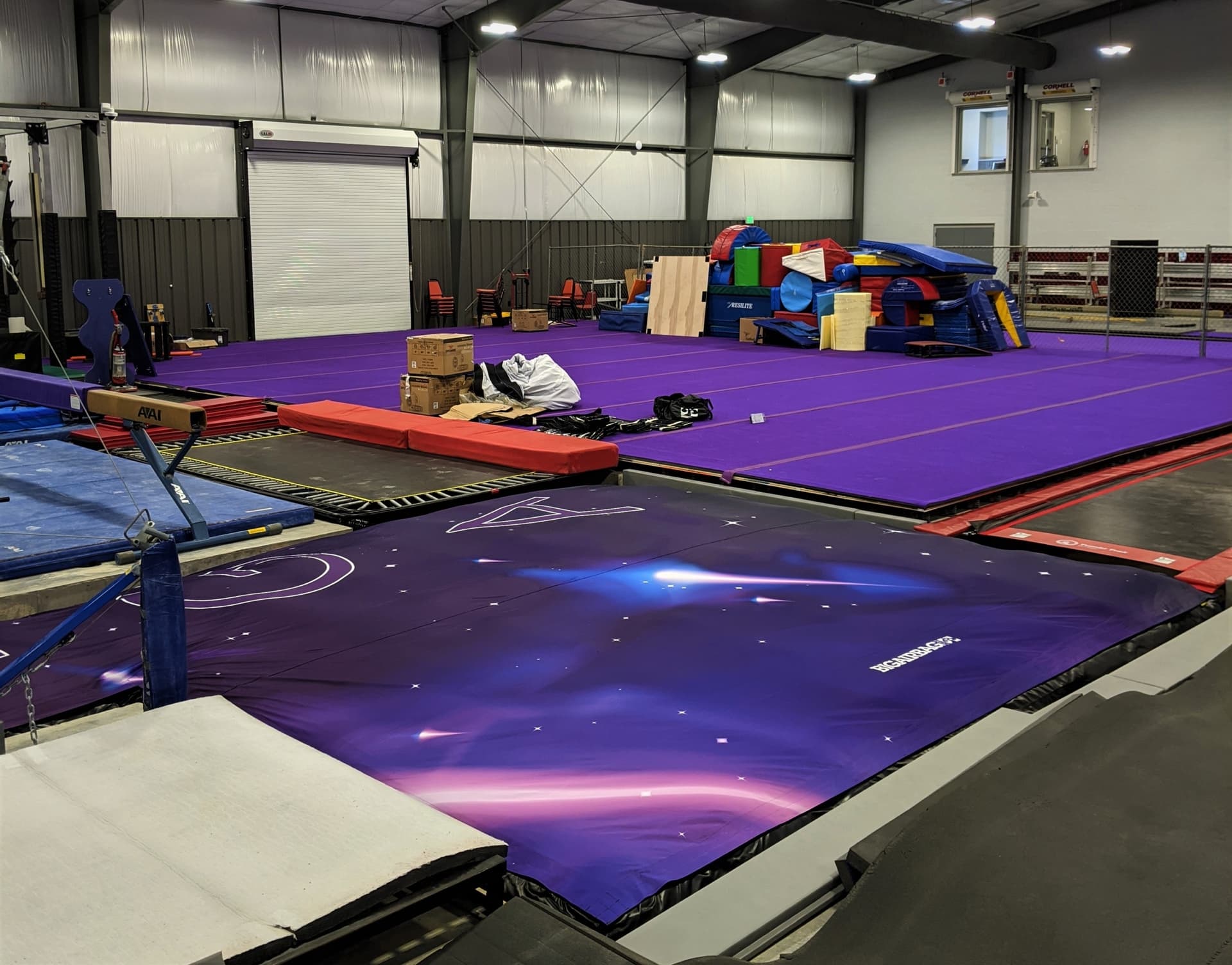 Create Your Own Air Pit or Gymnastics BigAirBag
After the COVID-19 pandemic and facing the challenges of keeping up with hygiene requirements, gymnastics facilities are looking for opportunities to create safer training centers.
Moving from the traditional foam pit system to the new Air Pit/gymnastics model by BigAirBag can provide significant benefits to the future of your gymnasts.
We provide custom solutions that fit your gym layout or existing inground pit. If you would like more information on the safety & hygiene, or our Air Pit models in general feel free to speak to us
Excellent impact absorption
Simultaneous landings possible
Two internal blowers
High quality fabrics
Perimeter skirting system
Customized to fit your brand:

Size
Design
Full color branding
The Gymnastics BigAirBag® 
Adjust pressure to create soft or firm landing
Low noise blower for easy coaching
Easy to move around the gym
Extremely high throughput
Low operational costs
Customized to fit your brand:

Size
Design
Full color branding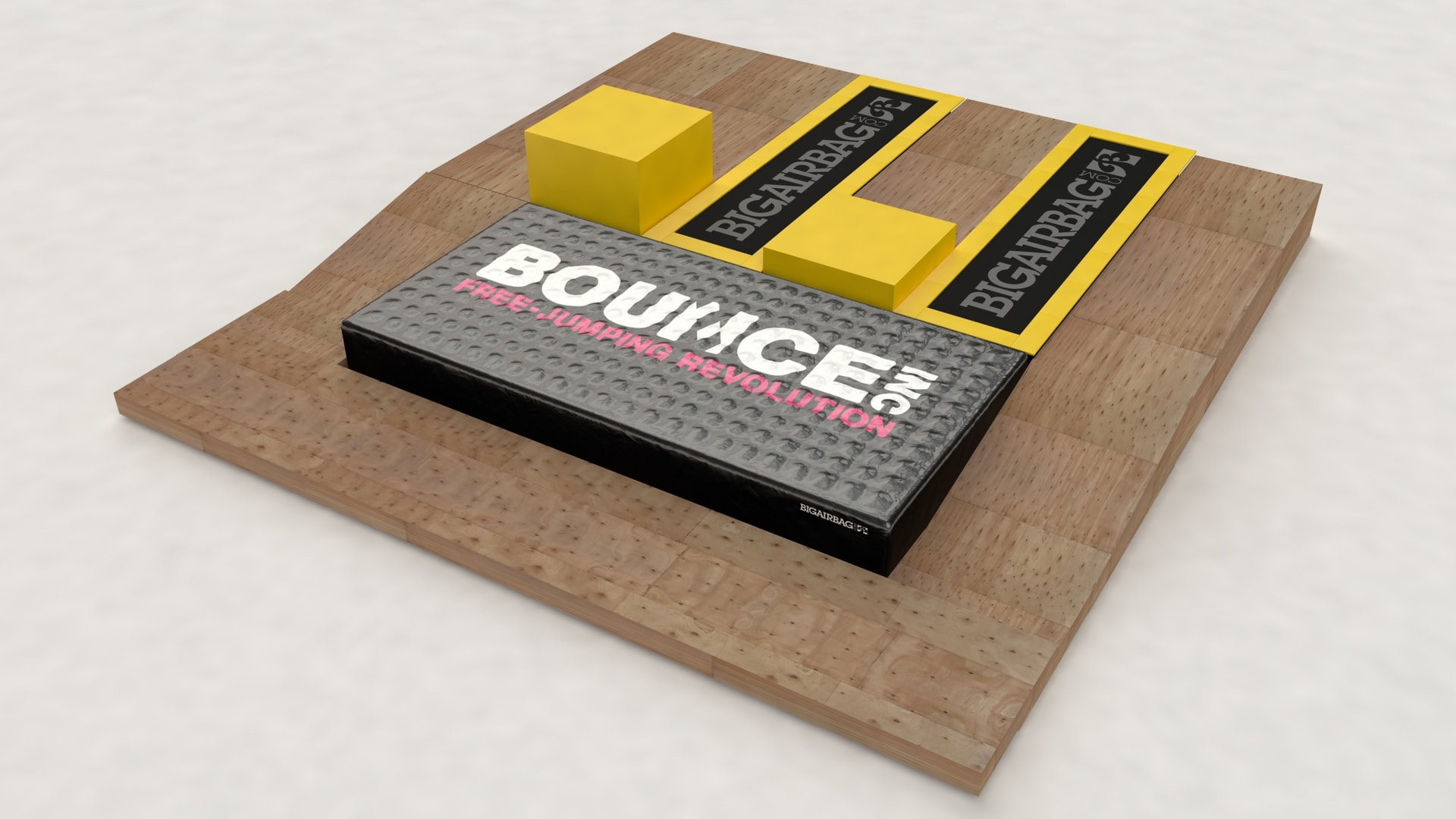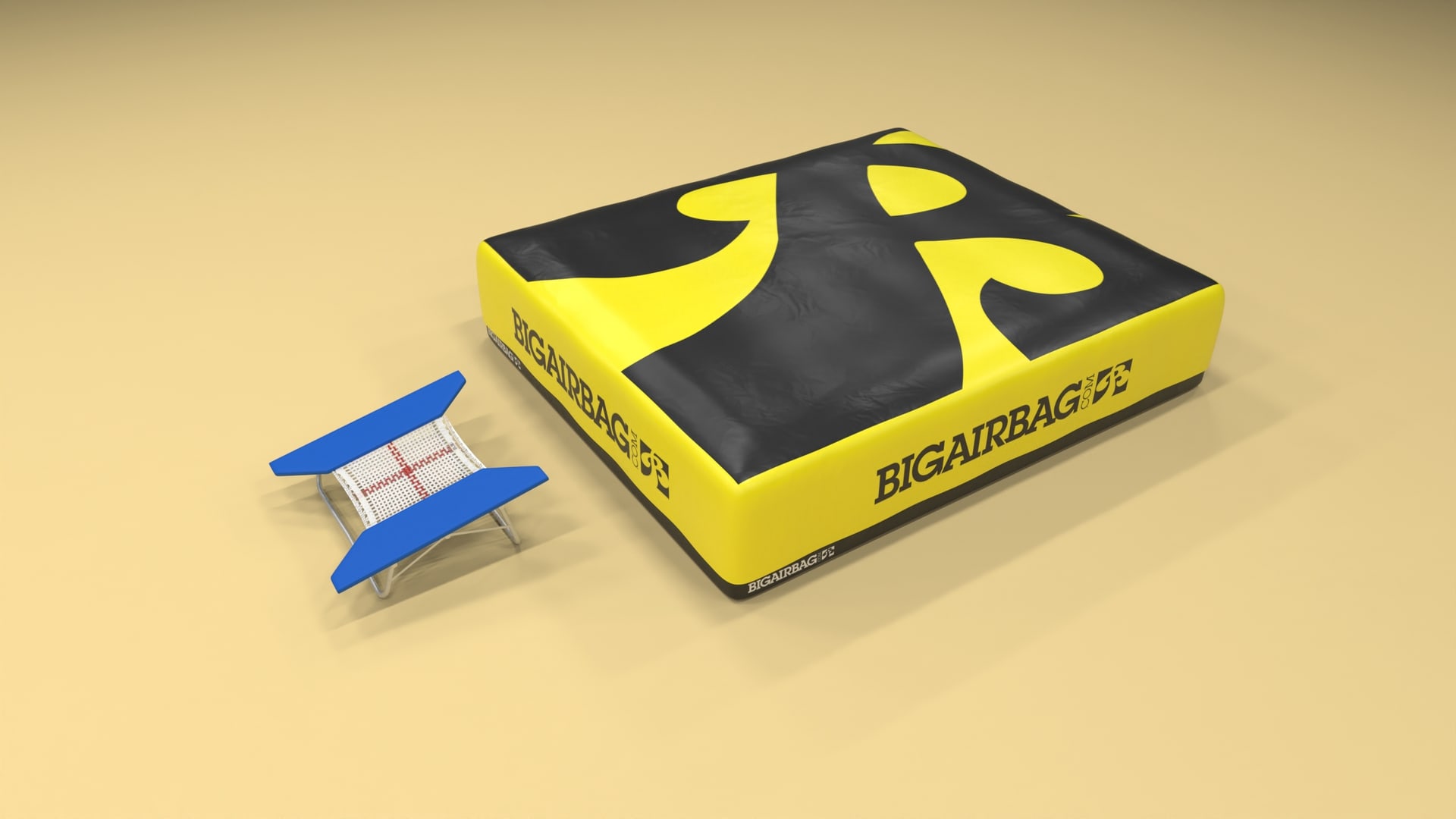 Need more information about Gymnastics? 
Experience the Best of the Gymnastics BigAirBag!
Watch the video below to experience first-hand what the Gymnastics BigAirBag has to offer!