BigAirBag is going back to its roots, where it all began in 2005 with the first Freestyle BigAirBag ever: Austria. This March BigAirBag will jump its way through four different ski areas in Austria for the Wintertour 2019. Here we will give young and old the opportunity to experience the adrenaline rush of jumping on our Freestyle BigAirBag.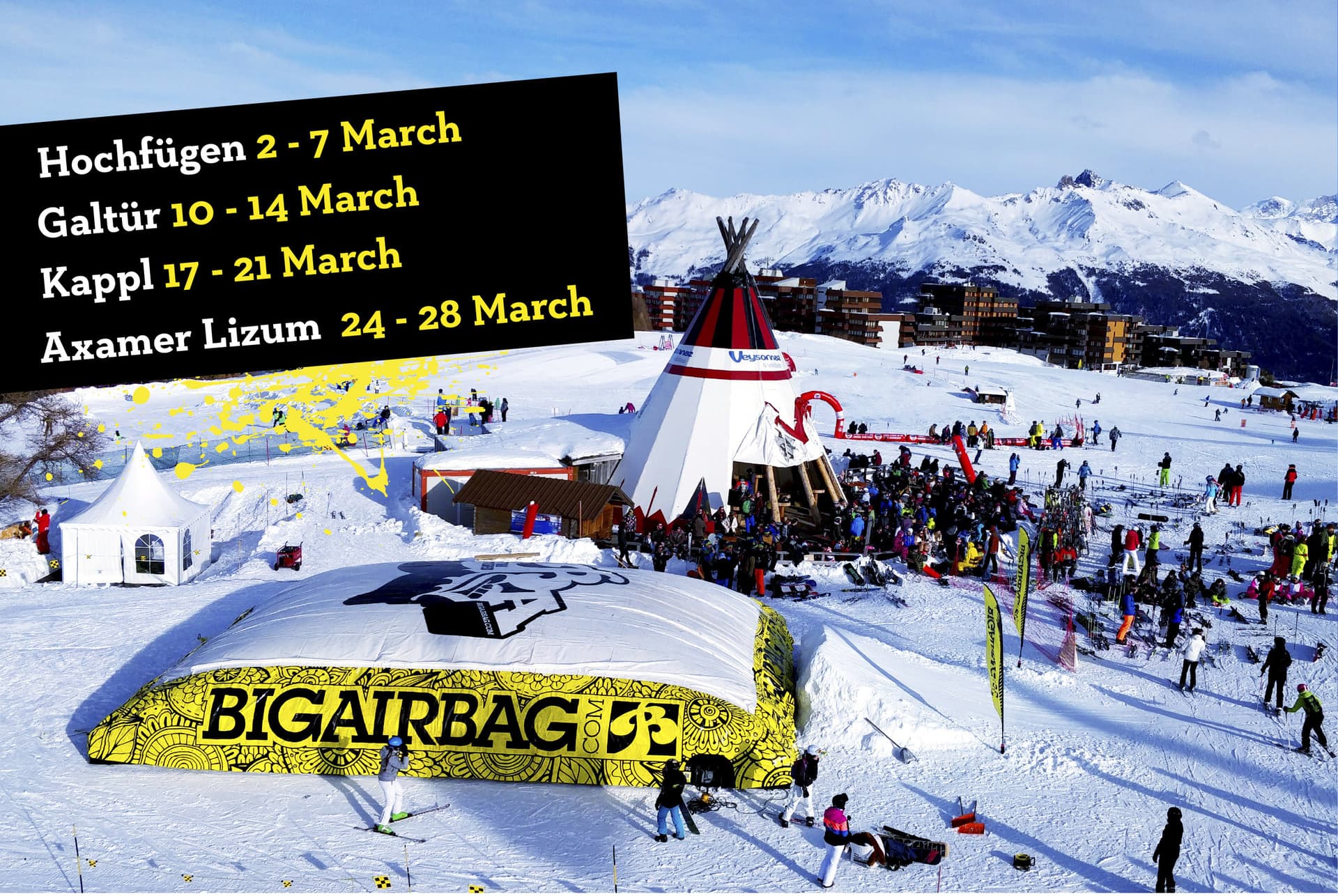 During the BigAirBag Wintertour you are invited to see, feel and test this amazing product. We will also be there to inform you about the endless opportunities BigAirBag could offer your ski resort, trampoline park, adventure park, campsite, hotel or event company. In the first week of our great adventure you find the BigAirBag in the valley of the village of Hochfügen. For the second week in Galtür you can ask the ski lift personal or the local tourist information center where to find us on the slopes. During the Dutch Freestyle Championships at Kappl in the third week, we will be found on the festival terrain of the organization. Last but not least we will be present at the Spectacular Golden Roofpark in Axamer Lizum for the final week of the BigAirBag Wintertour.
During The Kappl week we will be part of the Dutch Freestyle Championship presented by Poederbaas from march 16th till march the 22th. This festival includes the NK Freeride with almost a 100 participants who will surely make for an unforgettable event. Besides the NK Freeride and BigAirBag there will be other side events like freeride clinics and presentations for the optimal experience during the festival.
Every week we will choose the best photo or video and we will contact you for your price. For more information and to stay up-to-date be sure to check out our BigAirBag Wintertour page.