Over the past few years, the trampoline park industry has soared in popularity with new locations "springing" up everywhere. The parks offer kids an opportunity to exercise while having fun and parents are constantly looking out for healthy activities for the family.
When you think of trampoline parks the Sky Zone Franchise "jumps" to mind! As the originators of wall-to-wall aerial action, with the first park opening in Las Vegas, the idea became a reality. Jeff Platt and his farther started Sky Zone which is now part of Circus Trix, the world's largest developer, operator, and franchiser of the trampoline and active entertainment parks with a network of more than 300 global locations.

BigAirBag® is proud to add Sky Zone and Rockin Jump to their list of clients as they are in the top, the flagships of the trampoline parks industry. Sky Zone is constantly pushing the limits of what indoor facilities have to offer and are constantly working together on new ways to keep people happy, safe and eager to come back for more. Most recently, BigAirBag® teamed up with Sky Zone owned Rockin Jump in Dublin Ohio to create four Foam Pit BigAirBag's® for a number of different activities. Prepare to take flight with the adrenaline pumping zip line over a 18 meters long custom-built zip line airbag or try out your new tricks jumping from the drop zone into the rockin jump dublin airbag with a soft satin top sheet. Our Foam Pit BigAirBag® is rapidly becoming the preferred alternative to foam as it increases hygiene, safety, and throughput significantly.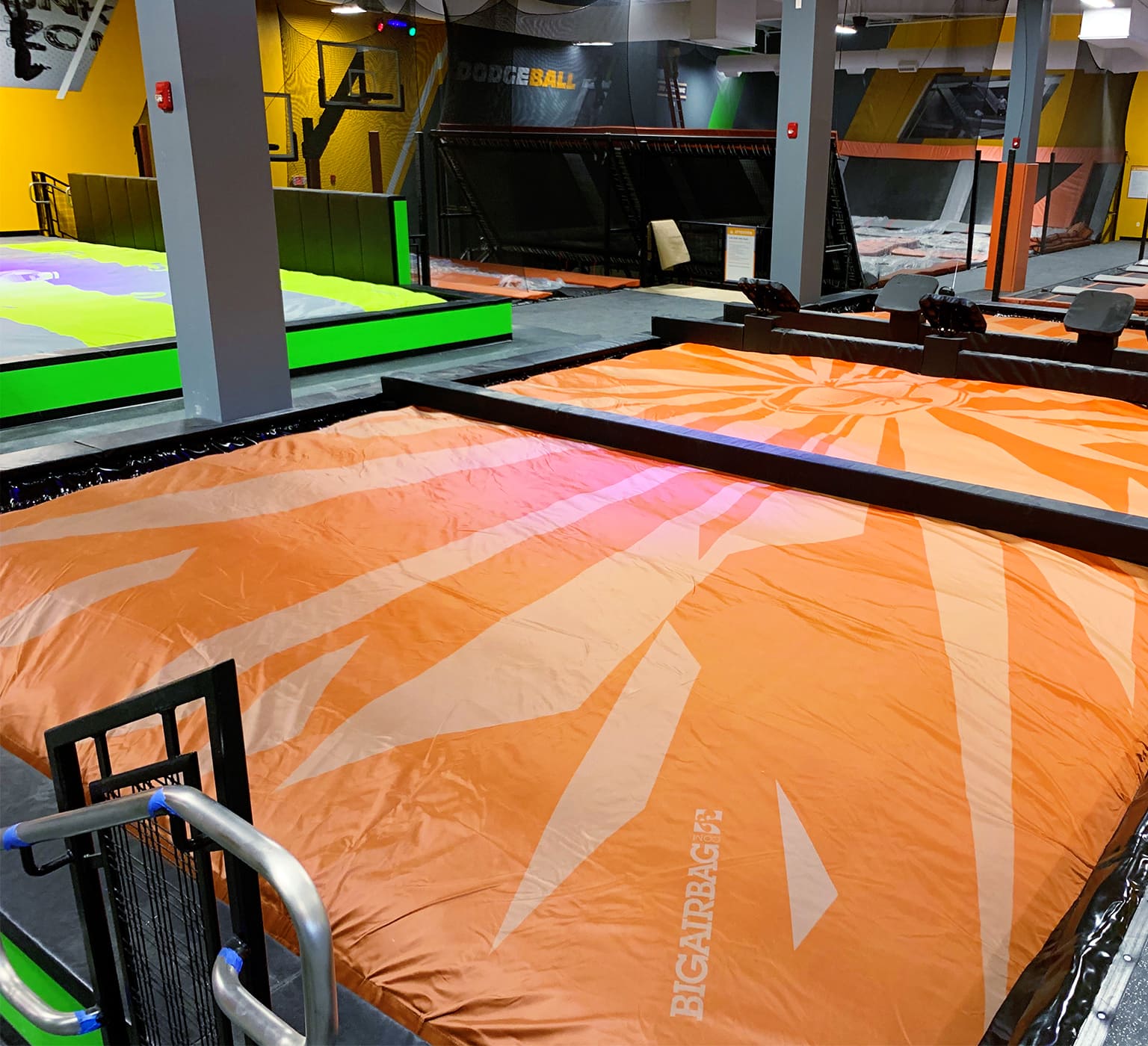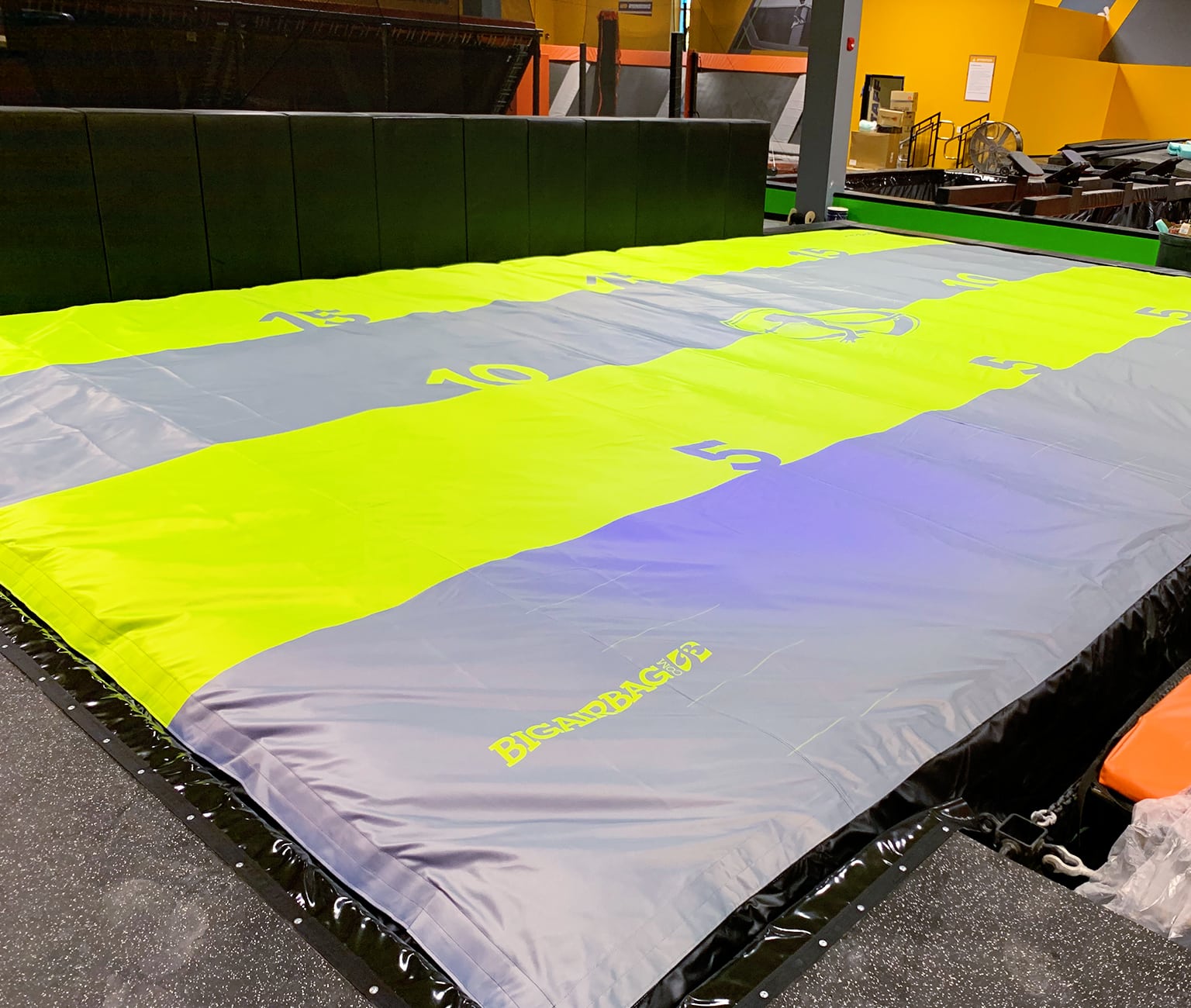 A preferred new alternative
Whether it is a retro-fit or a new trampoline build, Sky Zone likes to work with BigAirBag® to create custom new attractions, and the rocking jump airbag is a proof of that. Climbing out of a foam pit can be hard work and often takes quite some time. With an airbag, the jump frequency can be increased enormously making the airbag one of the most popular activities in any trampoline park. As veterans in the industry BigAirBag® have continued to innovate and update the products we offer by listening to feedback and improving our model. Working closely with the IATP, ASTM and the PAS 5000 to constantly improve the safety of the industry and setting the standards higher every year to ensure that the trampoline and the leisure industry continues to grow exponentially.
➵ To find more information about how to maintain your BigAirBag® clean, click here.
BigAirBag® can offer you thousands of possible designs and shape combinations.
The full digital high-quality print allows Sky Zone and other partners to fully customize the BigAirBag® with any design you wish. The talented in house BigAirBag® artists have created many unforgettable designs from a sharks mouth wide open to a UV Black Light lava top sheet underneath a gladiator battle beam. The removable top sheet can be washed easily and has a tear strength equivalent to the weight of holding a baby elephant in the air.
Don`t have the experience? Feel free to contact BigAirBag and we will help you!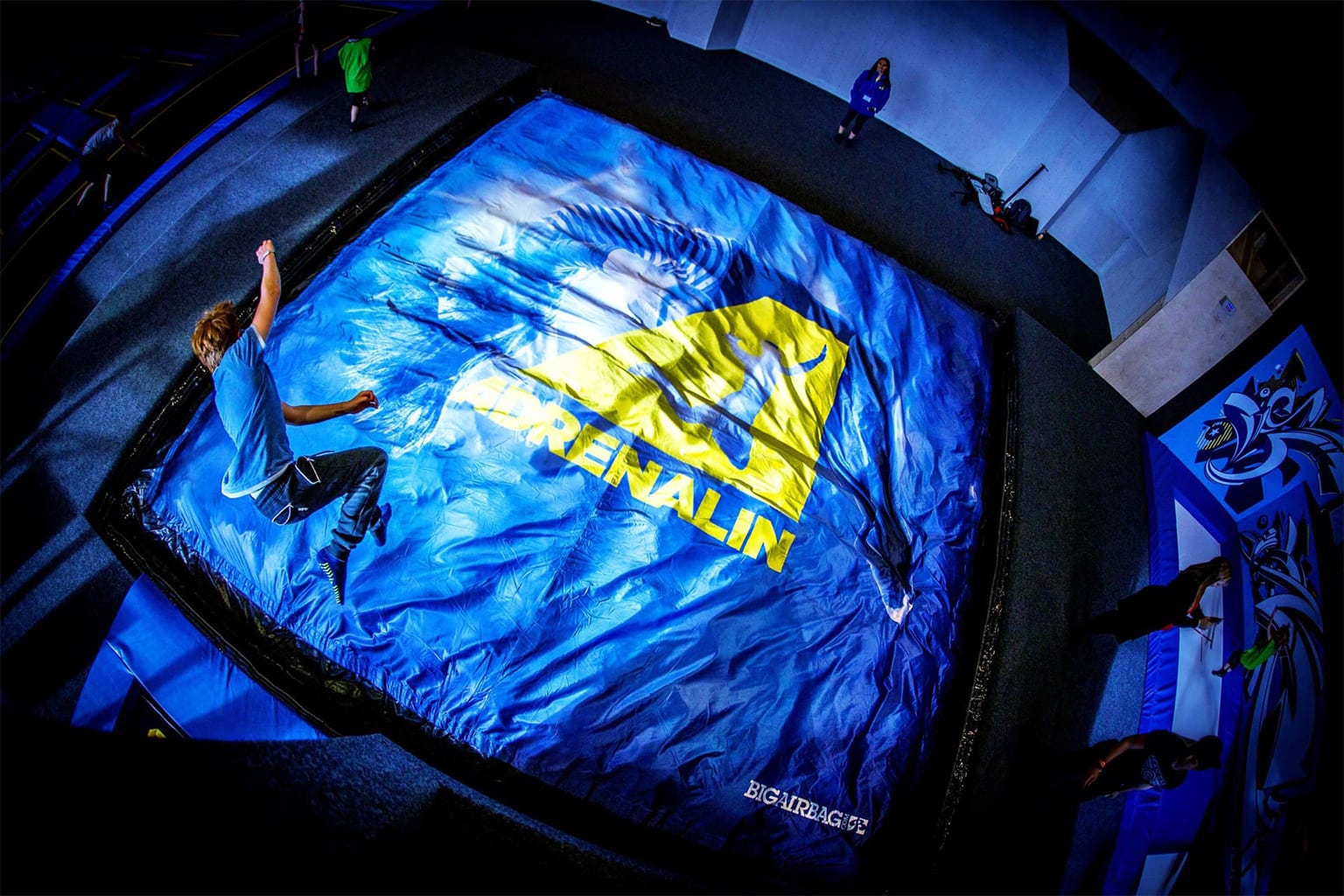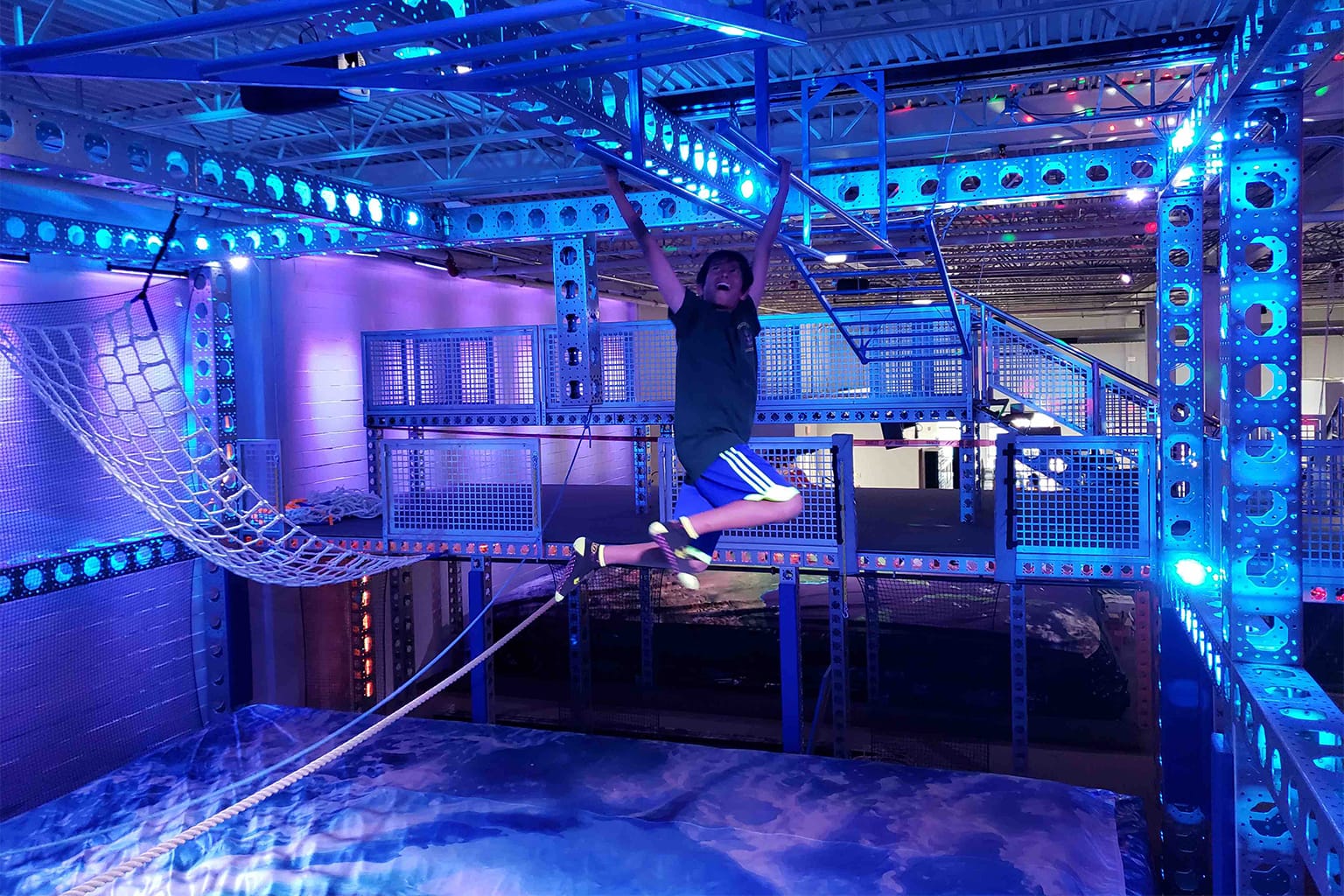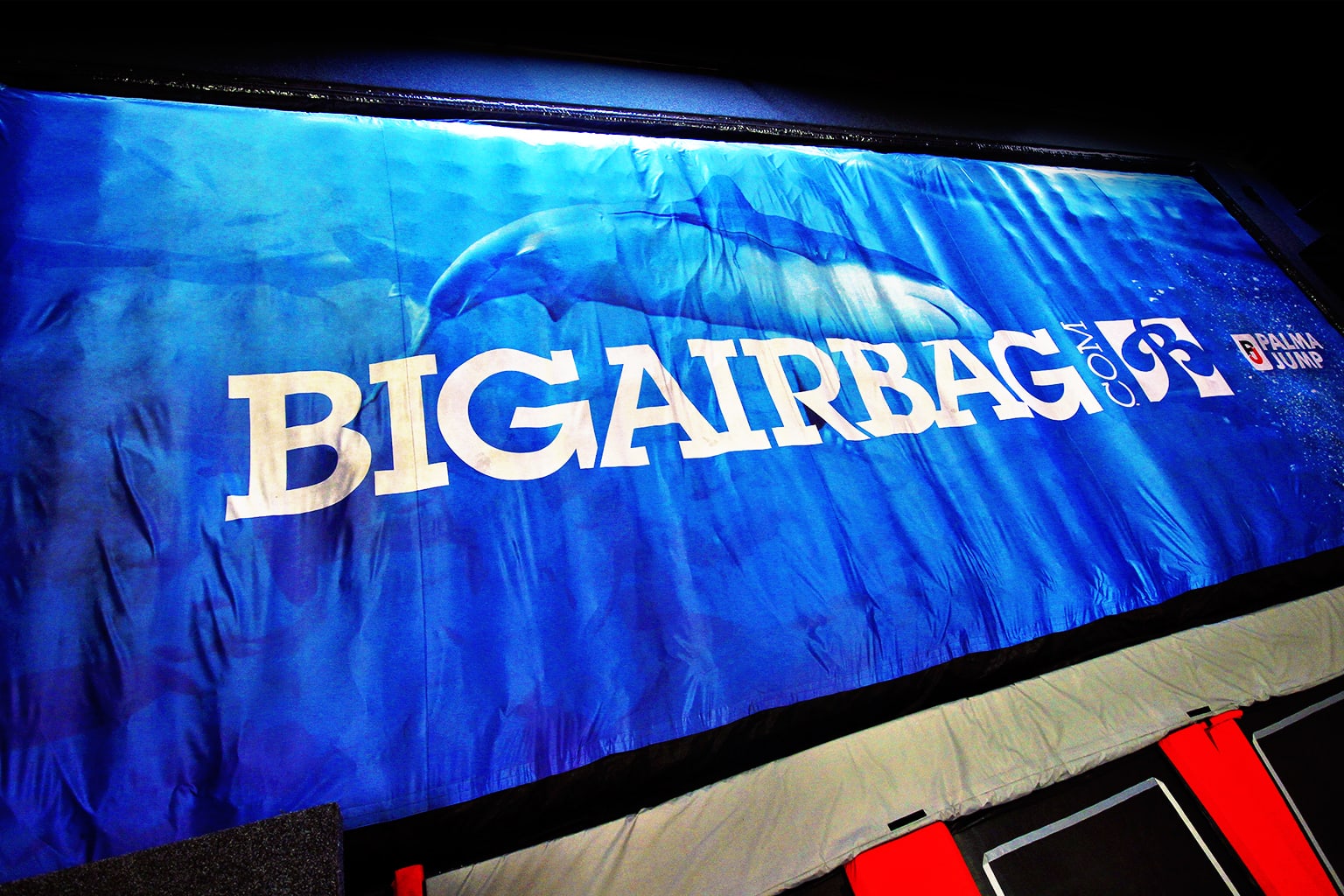 BigAirBag® will help you to make the right choice
Find out more about the BigAirBag® FOAM PIT!