One of the most impressive indoor ski resorts in the world has decided to use our BigAirBag LANDING. This exclusive one of a kind venue, that has won for three consecutive years the "World's Best Indoor Ski Resorts Award", by World Ski Awards,  has over 22,500m2 of snow to play with, an ice café and even penguins! Situated in the dessert within the Mall of Emirates the worlds largest shopping mall, this spectacular phenomenon is a must see.
For weeks guests could experience the 8,5 by 15-meter BigAirBag LANDING. This bag is suited for both ski and snowboarding, with custom built safety rings on the side it allows anyone of all ages to experience what its like to hit a small kicker in a safe, exciting way. The 12-meter length has been specifically chosen to provide a forgiving but highly realistic training platform. The last few meters are slightly dipping from 1 to 0.5 meter to allow a smooth transition to the snow.  This way the joy and passion of freestyle skiing and snowboarding is accessible in a safe way to everyone.
One of the best aspects of this new BigAirBag is the adjustable valves that allow you to adapt the firmness so that you can land and ride away. However, if you make a misstep the BigAirBag LANDING will catch your fall and protect you from injury!
 " I really like the BigAirBag LANDING, it feels the same as a real landing"
SKI DUBAI VISITOR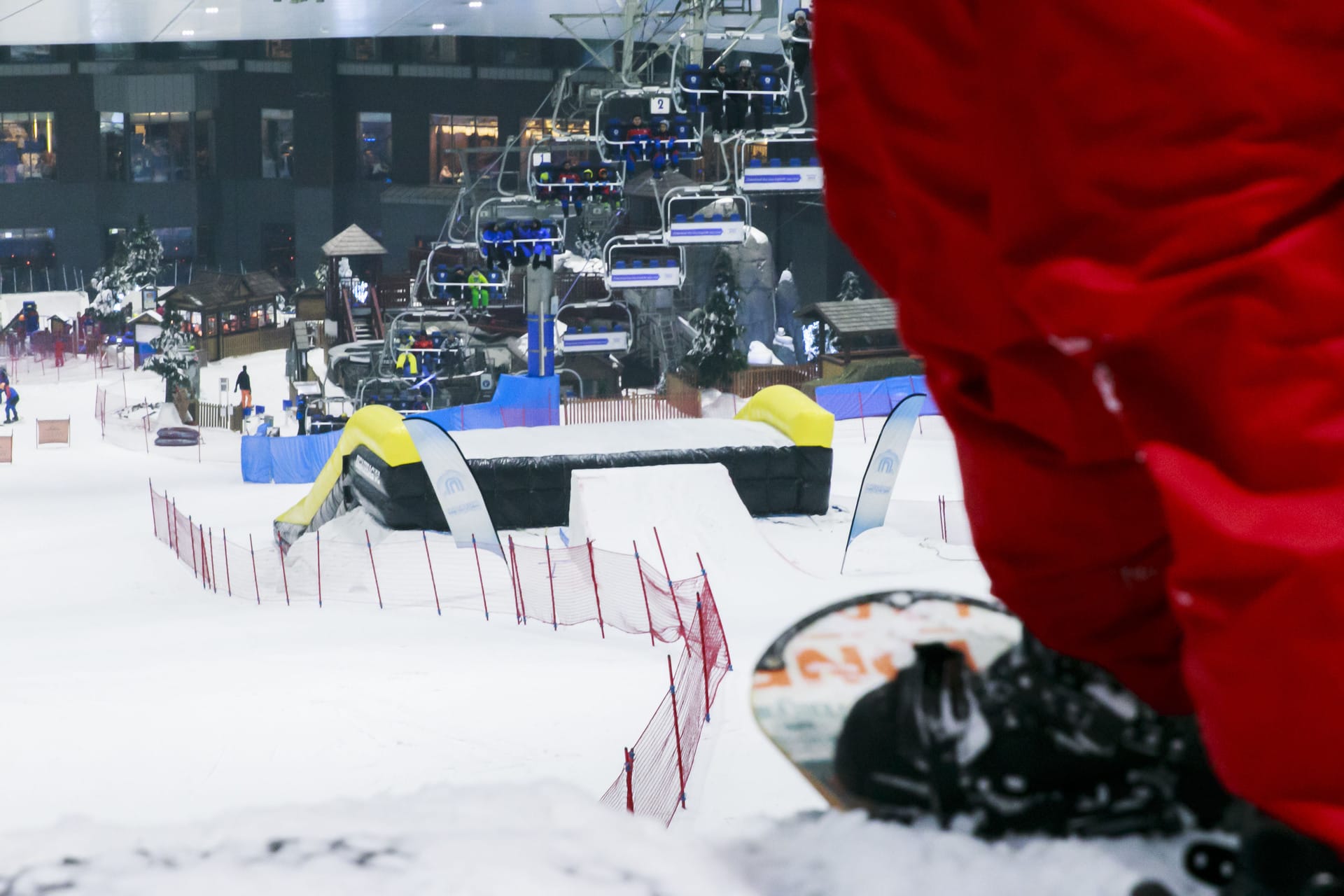 The blower system is housed within the airbag providing protection from the elements, reduced noise and increased safety by eliminating the risk of kinked blower hoses. Inside the Ski dome it can reach temperatures of -1c during operating hours, the walls have numerous levels of insulation and the roof is 5 meters higher than the ceiling providing very efficient insulation. Therefore, the materials used have been rigoursly tested within our R&D department in the BigAirBag factory based in Amsterdam. No corners have been cut to ensure that this airbag has a long and durable life within one of the best refrigerators in the world!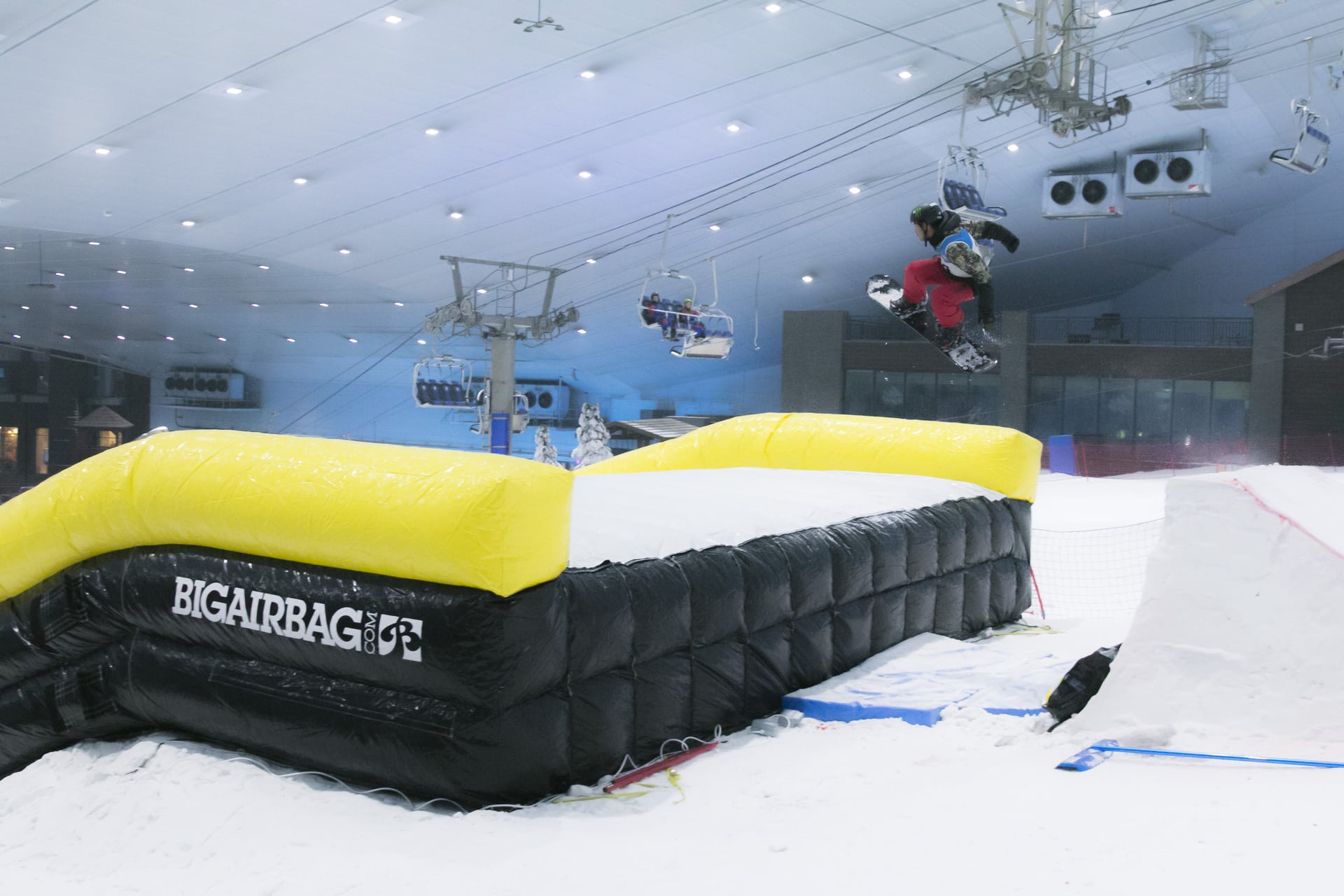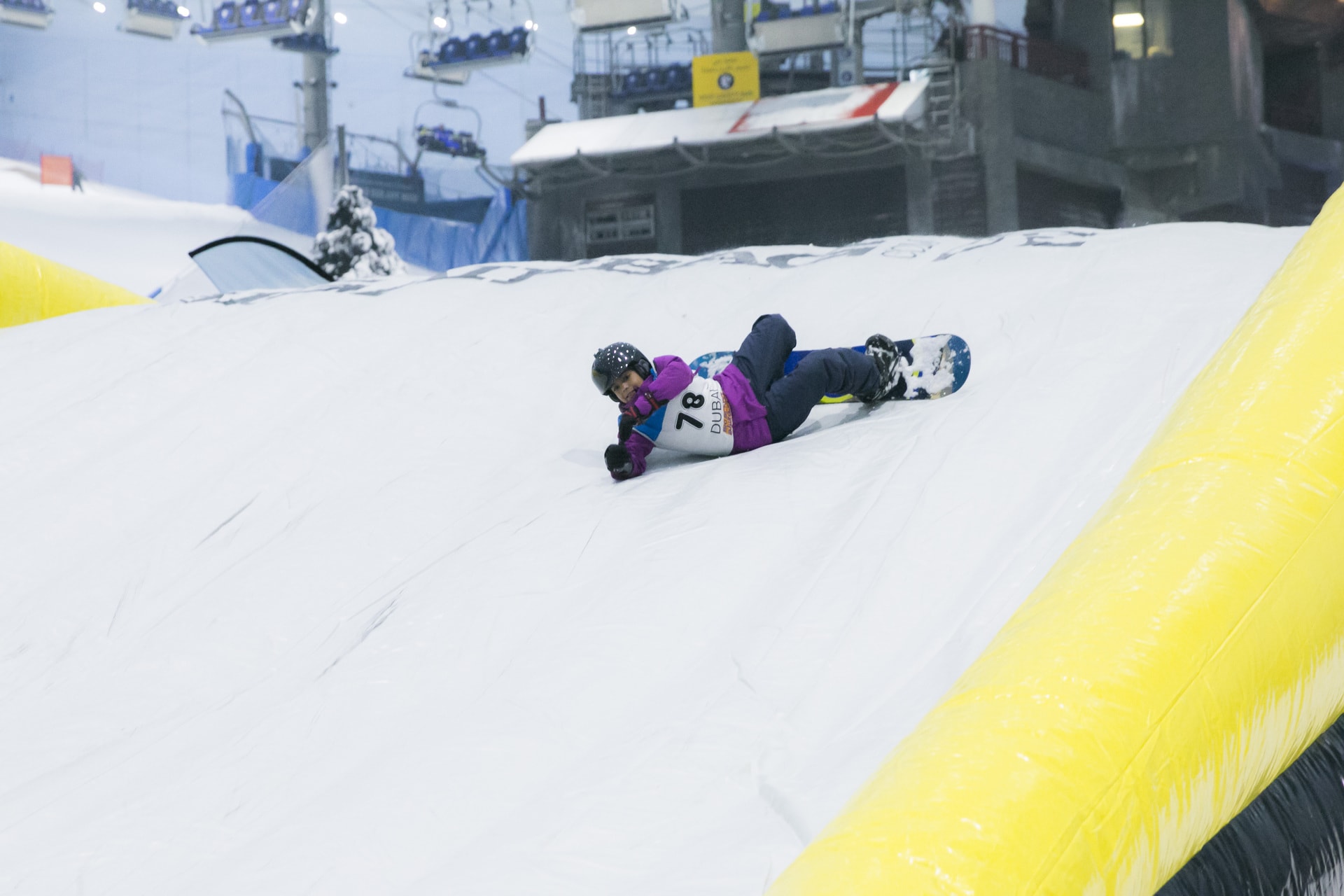 "It was really fun, it was the one of the most exciting things I did in my life."
SKI DUBAI VISITOR
Since building the largest Landing airbag in the world for the British Ski and Snowboard team in the end of 2017, we have become a chosen supplier by various internationally recognised brands when it comes to safety and durability. Recent developments are extremely motivating for all members of our company and it creates a pumped feeling of endless energy.
Every Landing bag can be fully customised and designed based on your request, with the experience we have we will take you through the process step by step. Ensuring that you have a product that suits your Snowdome or Ski Resort perfectly.
Click here to read more about the LANDING or contact us directly!