Find out how to transform your Gymnastics club into a state-of-the-art training facility for future Olympic champions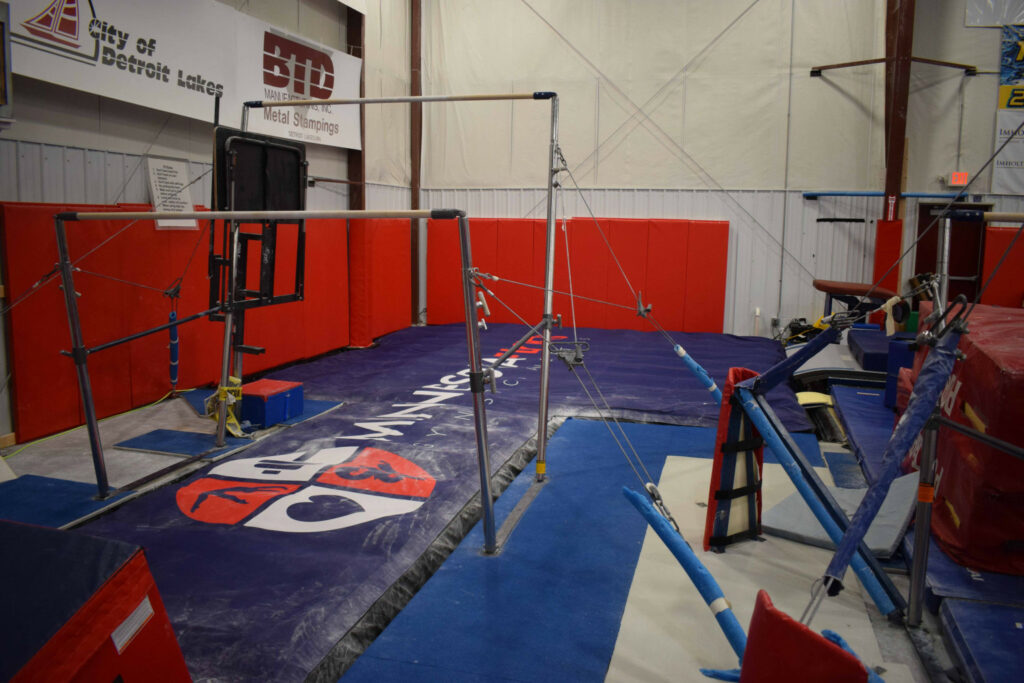 Say "Goodbye" to foam pit cubes
Loose foam pits have been a staple of many training centers for decades, enabling athletes to try out complex aerial maneuvers.
But in recent years, they've been the subject of intense scrutiny, as more and more gyms start to realize the hazardous effects they can have on human health.
For beginners, foam pits are prone to causing landing issues. When athletes continually land in the same place, a hot spot will begin to form where the foam cubes condense and take longer to regain shape. This can compromise the cushioned landing required to minimize impact.
Moreover, there are big question marks over the chemicals used within the foam cubes and the impact these chemicals have on the athletes' health. Research from Dr. Courtnay Carigan of MSU University even found that chemical residues, that were found on the bodies of gymnasts using foam pits had some serious negative health implications. In fact, with repeated exposure, these chemicals can cause thyroid problems, infertility, and even cancer – amongst many other health concerns!
These revelations have caused many gymnastics centers worldwide to turn to safer alternatives. The COVID-19 outbreak in the past three years additionally accelerates the transition from foam cubes to Airbags.
Furthermore, cleaning a foam pit is a near-impossible task. Each block would need it's own individually deep-clean, which takes a lot of time and effort that otherwise could be invested in training the next Olympic champions.
With foam pits being a real threat to the health and safety of young athletes, it's time for a more innovative solution.
BigAirBag
®

has the right solution for you
Coated with an antiviral and antibacterial soft satin top sheet, a BigAirBag® obliterates and prevents the growth of pathogenic micro-organisms.
Since 2005, BigAirBag® has been safeguarding and supporting gymnasts with our soft-touch topsheets that contain advanced antibacterial and antiviral additives.
Effective against the spread of bacteria and viruses, the innovative solution provides training facilities with a safe, quality, and durable alternative to dusty, germ-congested foam pits.
A BigAirBag® is easy to clean, more hygienic to use and improves safety. On top of that, it also provides the following benefits:
Decreases athlete downtime

– gymnasts will no longer get stuck in the foam! On average, gymnasts leave the foam pit for 24 seconds whereas they can leave the BigAirBag® Air Pit for just 8 seconds! Eventually, these seconds turn into minutes and then into hours, which heavily reduces the quality of training hours for athletes. 

Increasing maneuverability

–

the lightweight solution can be easily taken from one area of the gym to another.

Speeding-up inflation

–

our innovative product enables the solution to be "ready to go" in just one minute.

Greater throughput

–

enjoy simultaneous landings from heights of up to five meters for complex maneuvers. Your athletes will no longer have to wait in line to jump one by one!

Lowering maintenance costs

–

you no longer need to refluff foam cubes or waste hours cleaning. The topsheet can be frequently changed and the pressure can be adjusted in minutes. Our team is on hand to answer any questions when you need some extra support too.
To put the cherry on top of the cake, you can add your branding to the design of your very own BigAirBag®, in full color!
With all of these great benefits, it's no wonder why the world's most successful gymnastics squad, the USA Gymnastics Women's National Team, turned to our innovative solution.
No doubt, the BigAirBag® will help them in their quest to win competitions and make even more improvements.
After all, our solution has been meticulously designed to not only provide a much more hygienic alternative to foam pits but also to support performance at the very highest level.