This summer, BigAirBag, and Altitude Trampoline Parks had a very successful partnership. We installed Air Pits in Altitude Spokane, Altitude Sandford, Altitude City View, Altitude Mandeville, and Altitude West Jordan. An endless amount of dusty and boring foam cubes were replaced with shiny, clean, and interactive BigAirBag Air Pits.
Replacing 3 foam pits with Air Pits had an immediate positive impact on Altitude Spokane. The staff who work at the park were now able to save time, effort, and money on maintenance, focusing all their efforts on delivering great customer service to their visitors.
"Adding BigAirBag's to replace our foam pits in Spokane was an excellent decision. We will see a return on our investment in less than 36 months by not cleaning foam pits and not having to purchase foam cubes.  The airbag design really pops and greatly improves the look of our park.  Most impressive is the design and quality of the materials along with the service.  Our installation was challenging, and the team at BigAirBag went beyond expectations to deliver an exceptional upgrade to our park" – Brandon Gadish (ATP Spokane)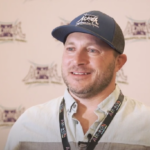 In July this year, Altitude Sanford improved its park to a new level by removing 3 foam pits and replacing them with BigAirBag Air Pits. The main benefits of the Air Pit compared to the foam pit, according to the staff are reduced maintenance time and safety. BigAirBag Air Pit is a hygienic and attractive substitution for grimy foam pit cubes that makes the experience of visitors more fun and safe.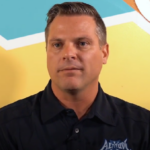 "BigAirBag's improved the entire look and feel of our Sanford park, and as a bonus increased safety and minimized the maintenance requirements. Partnered with a best-in-class level of customer service" – Grady Hinchman (ATP Sanford, Bradenton, Kissimmee)
These Altitude Trampoline Parks recognized the need for change and decided to get rid of the expensive and hard-to-maintain foam cubes. Instead, they invested in BigAirBag Air Pit. Compared to a foam pit, Air Pit has a three-times higher throughput which results in more jumps for visitors and more revenue for the park. Nevertheless, BigAirBag Air Pit can serve Altitude Parks for up to 10 years which makes them a perfect substitution for the foam cubes that ideally need to be replaced every year to stay clean and safe.
If you would also like to improve your park and invest in the future, do not hesitate to get in touch with us to find out more.
CONTACT US