Safety and Hygiene of a Foam Pit
At BigAirBag®, safety is the foundation of our success and something we take very seriously. Although we are confident that our products are the safest of their kind, how they are used plays a key role in terms of safety, hygiene and product longevity. The question regarding the safety of loose foam pits has been brought to the forefront in the past years. Loose foam pits have been necessary for gymnasts and other athletes for a number of decades as a means of absorbing impacts while training complex aerial maneuvers. Due to the fact that untreated foam pit blocks are highly flammable, fire retardants were introduced to tackle this issue. Over time foam blocks deteriorate and crumble releasing dust particles into the air. According to an open letter by Dr. Bill Sands, although fire retardants such as PentaBDEs were phased out in 2004, a number of other chemicals such as chlorinated-Tris and Firemaster 550 now used as flame retardants are also considered potentially hazardous to health. Although gym owners and trampoline park owners can decrease the risk by reducing the amount of flame retardant that enters peoples bodies by washing their hands after practice and before they eat, this does not provide a conclusive solution. With trampoline parks opening foam pits to a wider market can the issue of flame retardants be ignored any further?
Please follow this link for more information on the research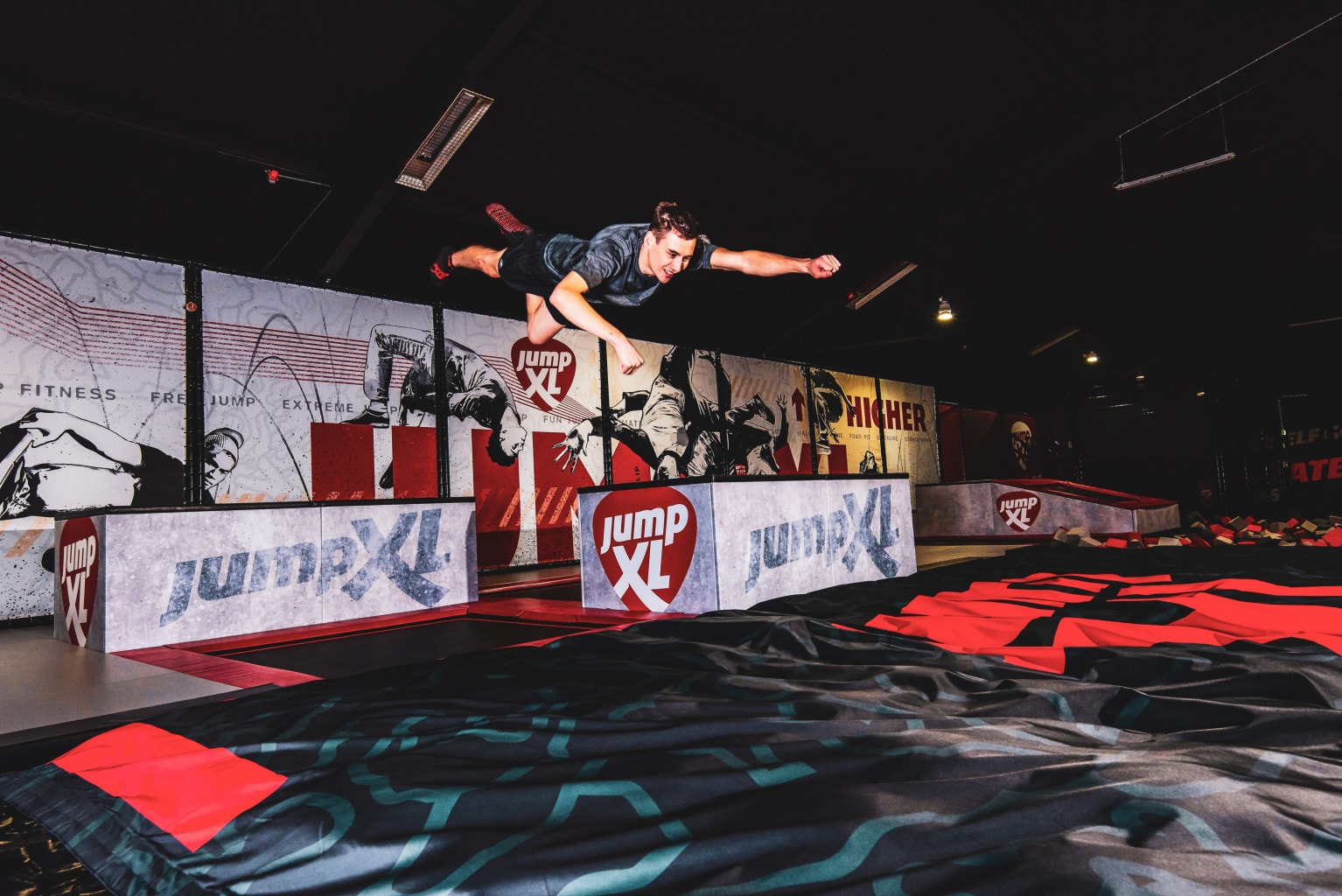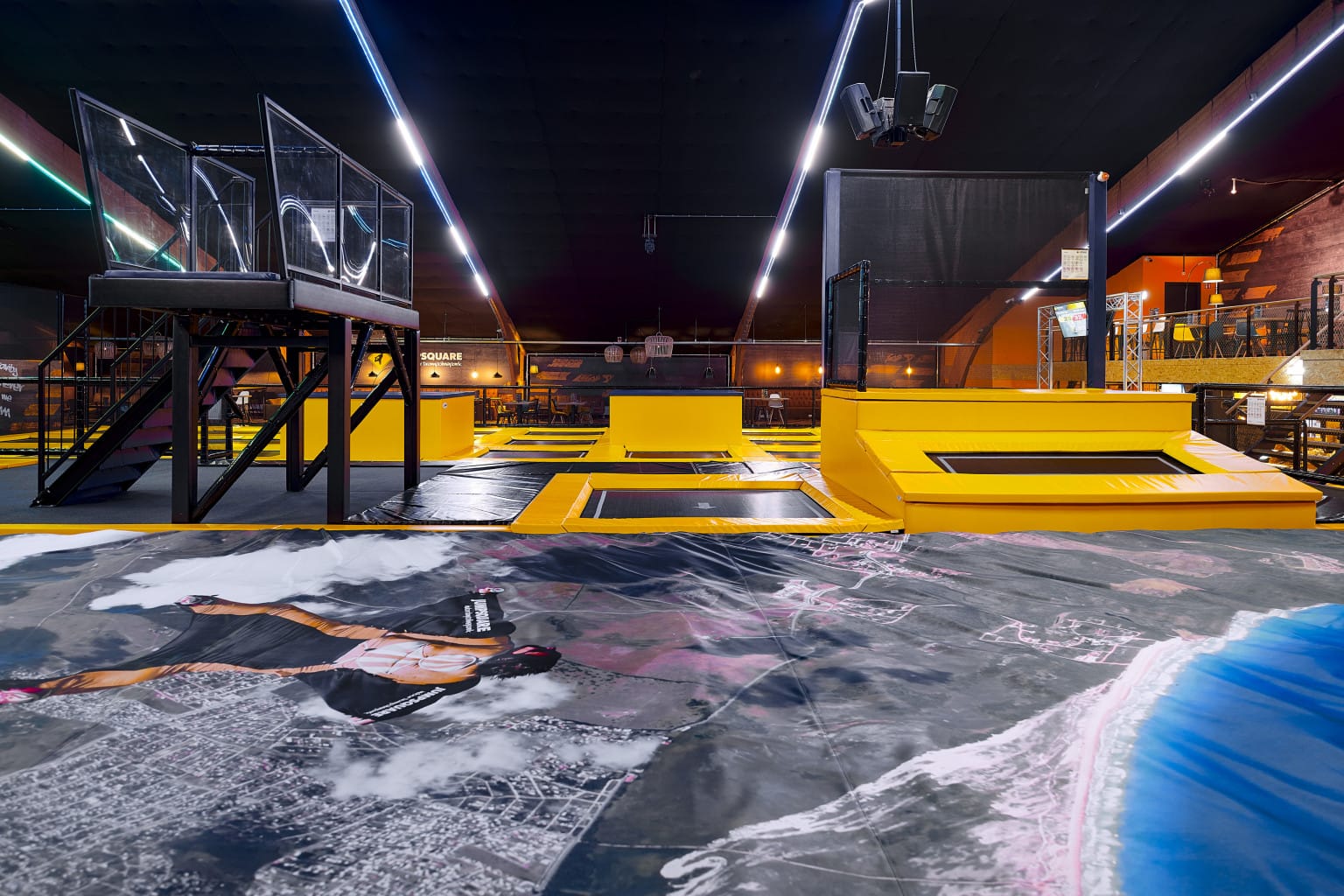 BigAirBag, the world's leading manufacturer of airbags for sports applications has a conclusive solution – The FOAM PIT BigAirBag. Custom built to replace loose foam pits the airbags offer a safe, soft and hygienic solution to the potential risk of fire retardants used on foam pit blocks. The FOAM PIT BigAirBag not only provides a long awaited solution to the issue of foam block fire retardants, but it also comes with a lot of other benefits such as soft landings, increased jump frequency and reduced maintenance costs. Our airbags offer considerable benefits in terms of hygiene and safety. Due to the solid top surface of an airbag, people are reluctant to try tricks that are outside of their ability. Furthermore the airbag is extremely soft, easy to exit and does not contain toxic flame retardants present in foam pit blocks. Due to the spread of COVID-19, the hygiene of loose foam pits is questioned more than ever. Properly cleaning a foam pit has proven to be an impossible task, since all foam pit blocks need to be taken out and disinfected individually every day. With the current sharpening of hygiene and safety regulations, this is the right time to consider replacing your foam pit with a BigAirBag® to ensure a safe and healthy environment for your customers while managing the impact of COVID-19.
➵ Follow this link for more information about the Foam Pit BigAirBag
As being the market experts in airbags we are here to help our customers with reopening their parks in the safest and most hygienic way. We have developed an Antimicrobial Topsheet material for optimal hygiene.
Kills micro-organisms and stops their growth – No need to wash daily
ASTM E2149-13a certificate and Fire retardant (Rating B1, DIN 4102)
No increased ecological impact
No extra costs, same as normal Topsheets
Two to three weeks production time
Cheaper and easier than cleaning daily
We have all previous designs on file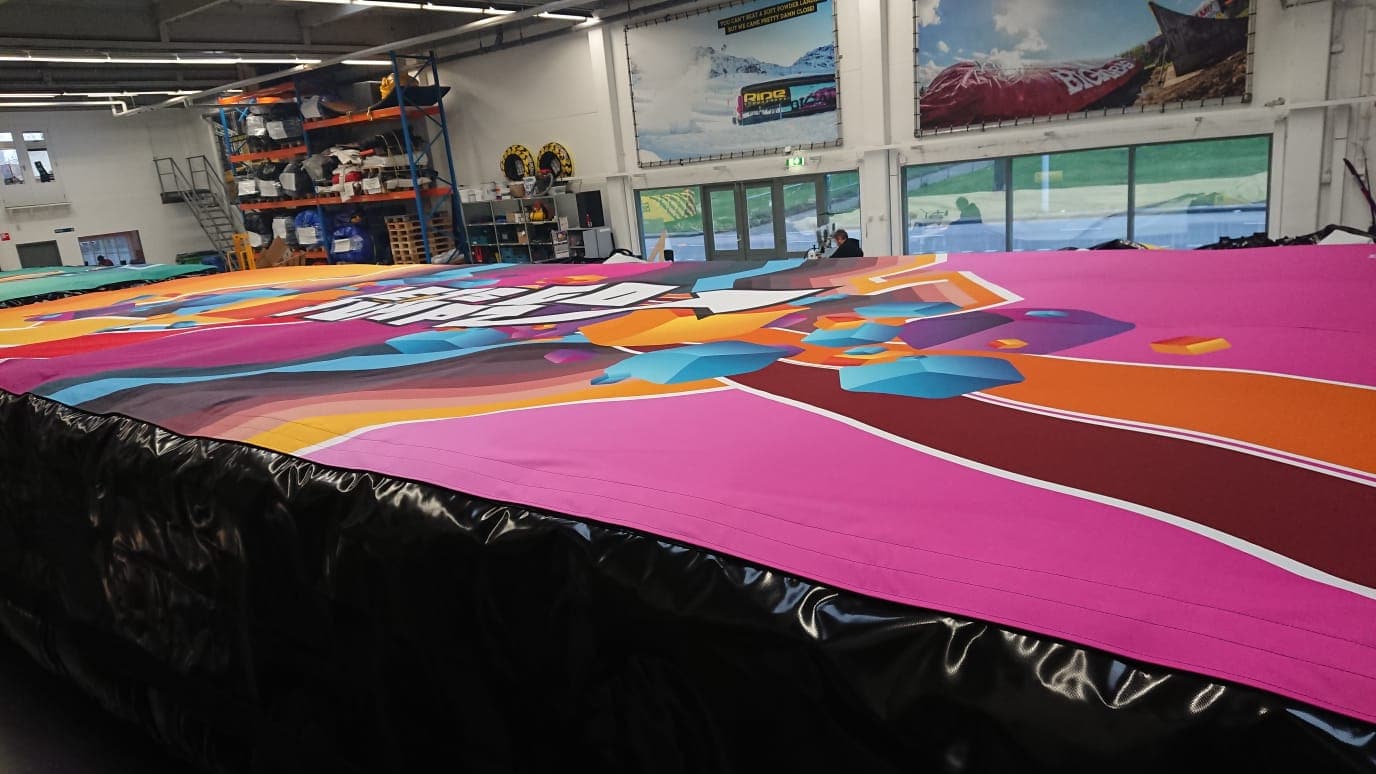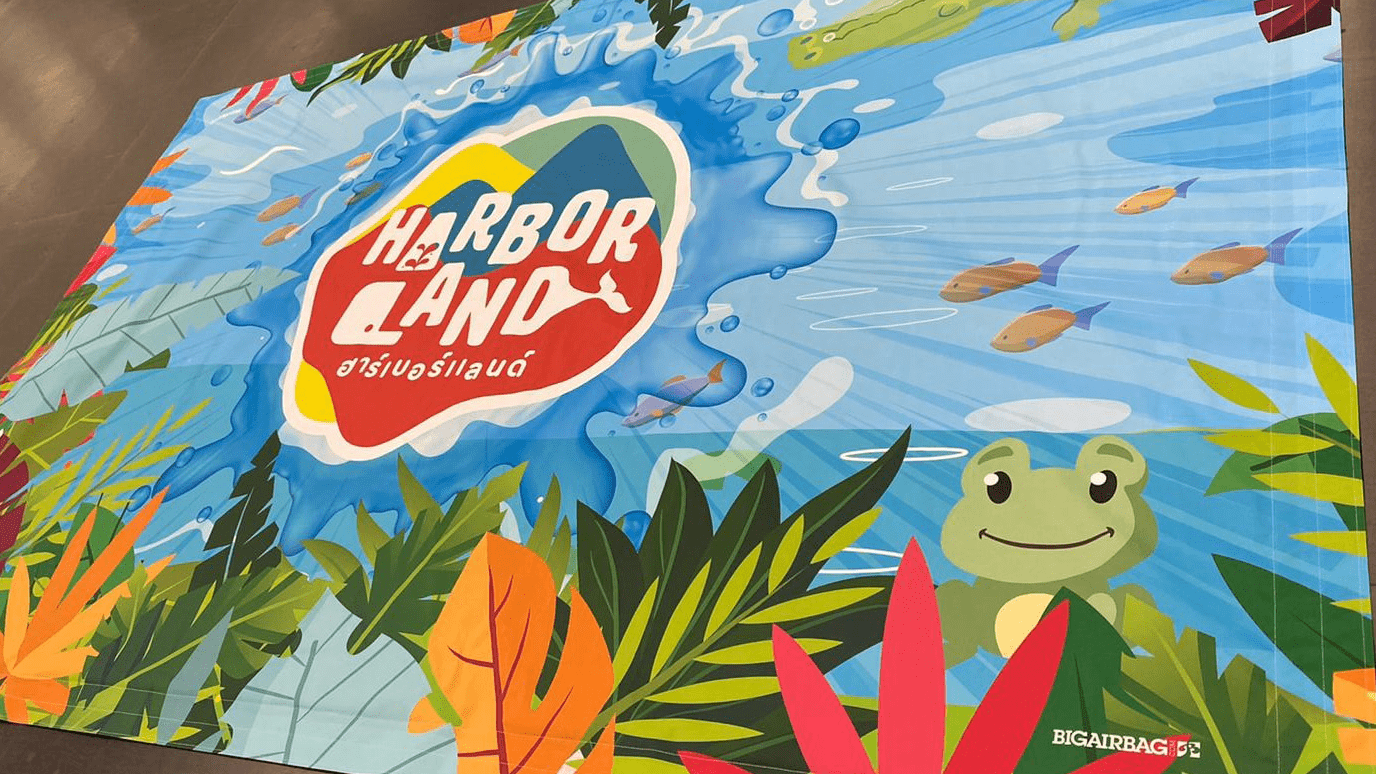 Abide safety regulations with an Antimicrobial Topsheet for your BigAirBag®.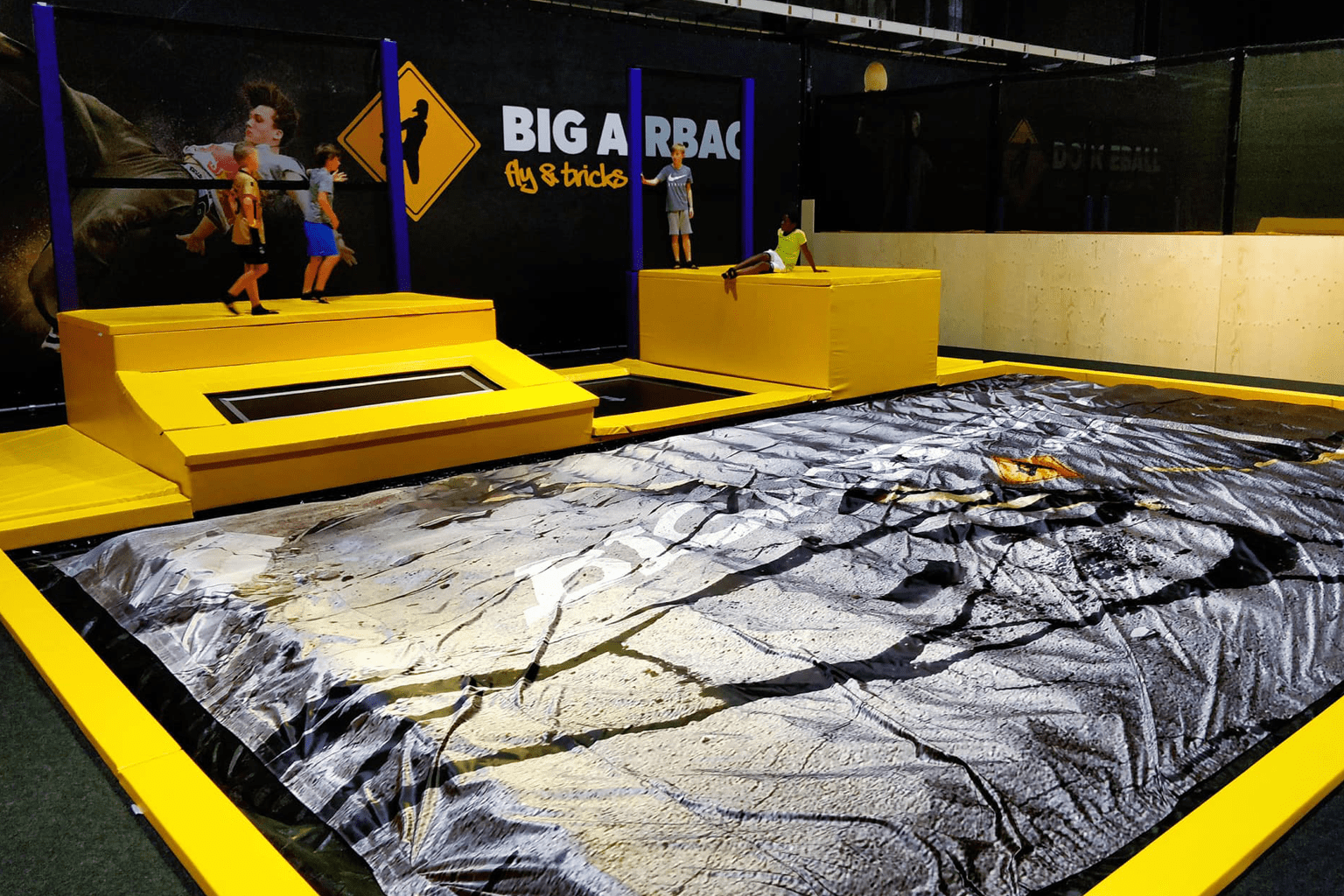 BigAirBag® is aware of the ecomonic impact of COVID-19 on a lot of our clients. Which means we have changed our payment requirements to support our customers in the reopening process of their park.
Complete Foam Removal Service
At BigAirBag® we understand that replacing your foam with an airbag brings some operational issues. We provide a complete Foam Removal Service. Durable & lightweight solutions allow us to place the BigAirBag® in any existing foam pit, also on top of a redundancy bed. We can replace your foam for a BigAirBag® within 1 day.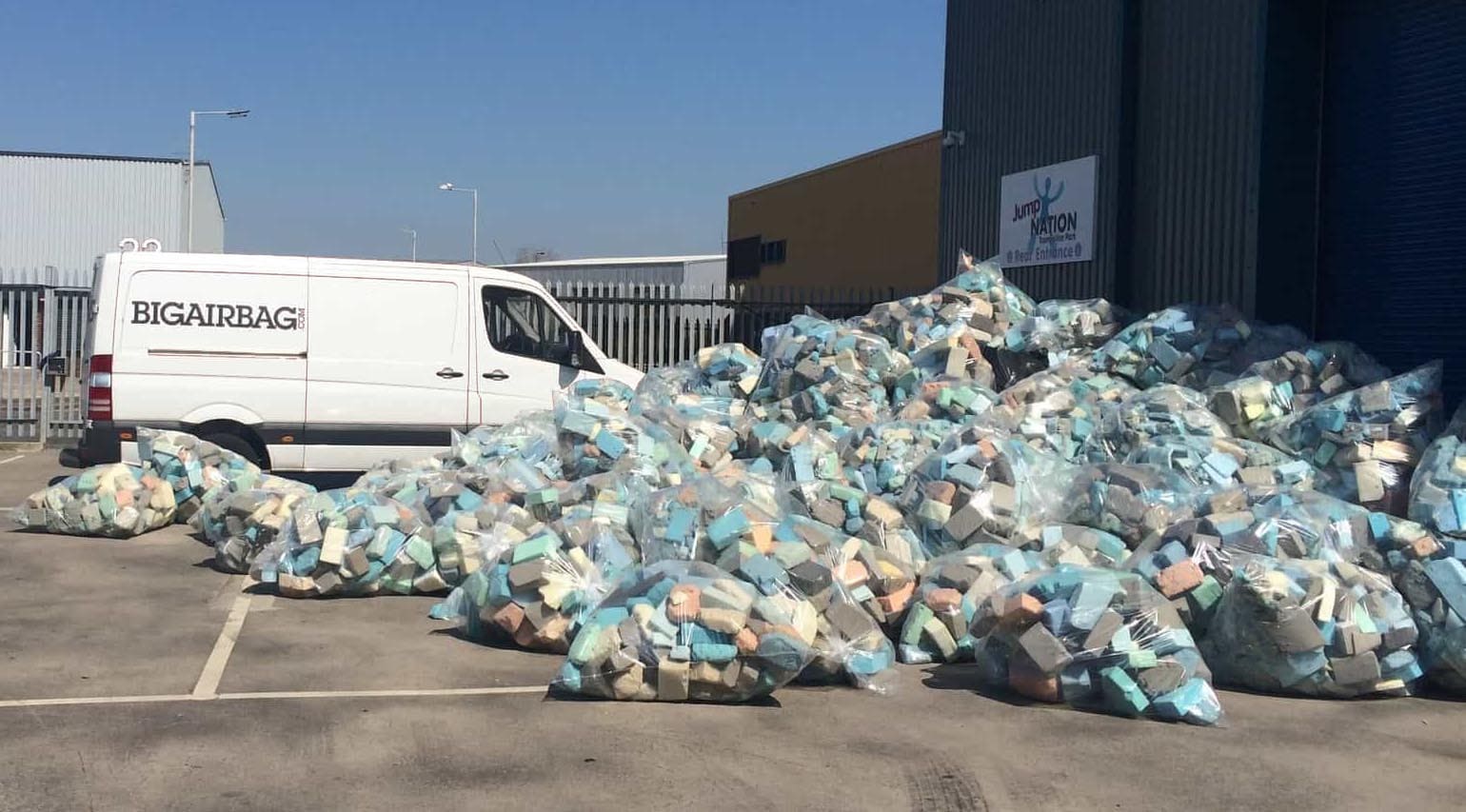 Importance of maintenance
Nowadays, health and hygiene are becoming more and more important. With the rise of the Covid-19 virus, it is essential to ensure a safe and healthy environment for your customers when they regain acces to your park. That's why we decided to provide some advice to keep your products fresh, clean and durable!
This is the perfect moment to book your maintenance job in order to extend the lifetime of your product.
What to do by yourself?
Clean:
Blowers:
Remove any debris, dust or harmful material that has been sucked in over time. You can vaccuum the air inlet of the blower when the blower is turned off.
Skirt:
Vacuum the skirt from dust and other material. Easiest done when the BigAirBag is inflated. Then use a wet cloth to clean the skirt completely.
Top sheet:
Handwash your top sheet (don't use washing machine) and/or consider ordering a spare one so you are never without one.
Check:
Electrical connections:
Make sure the electrical connections of the blower(s) and Blower Alarm System are secured.
Blower connection:
Check the blower is still properly connected to the blower hose and that there is no damage to the blower or blower hose.
Anchors:
Please check if the anchors are still in place on the jump side(s).
Thoroughly inspect for damage:
Skirt:
Check the screws attaching the skirt to the wall and see if any have come loose. Also check for any wear and tear in the material.
Top sheet:
Visually inspect for any damage (rips, holes, tears). If so, take it off and contact your account manager. Often we can repair this for little to no costs.
Cover:
Take off the Top sheet and visually inspect the Impact absorption zone cover for damages.
Air-Pillar:
Undo the bungees of the Impact absorption zone cover on three sides, open the Alligator clip, and open up the cover. Now you can walk through the Air-Pillars. Watch, feel and listen for any air escaping. Also check the bungees system and straps if you own a model from 2018 or earlier.
Bungees:
Visually check if the bungees connecting the Impact absorption zone cover to the safety zone are still intact.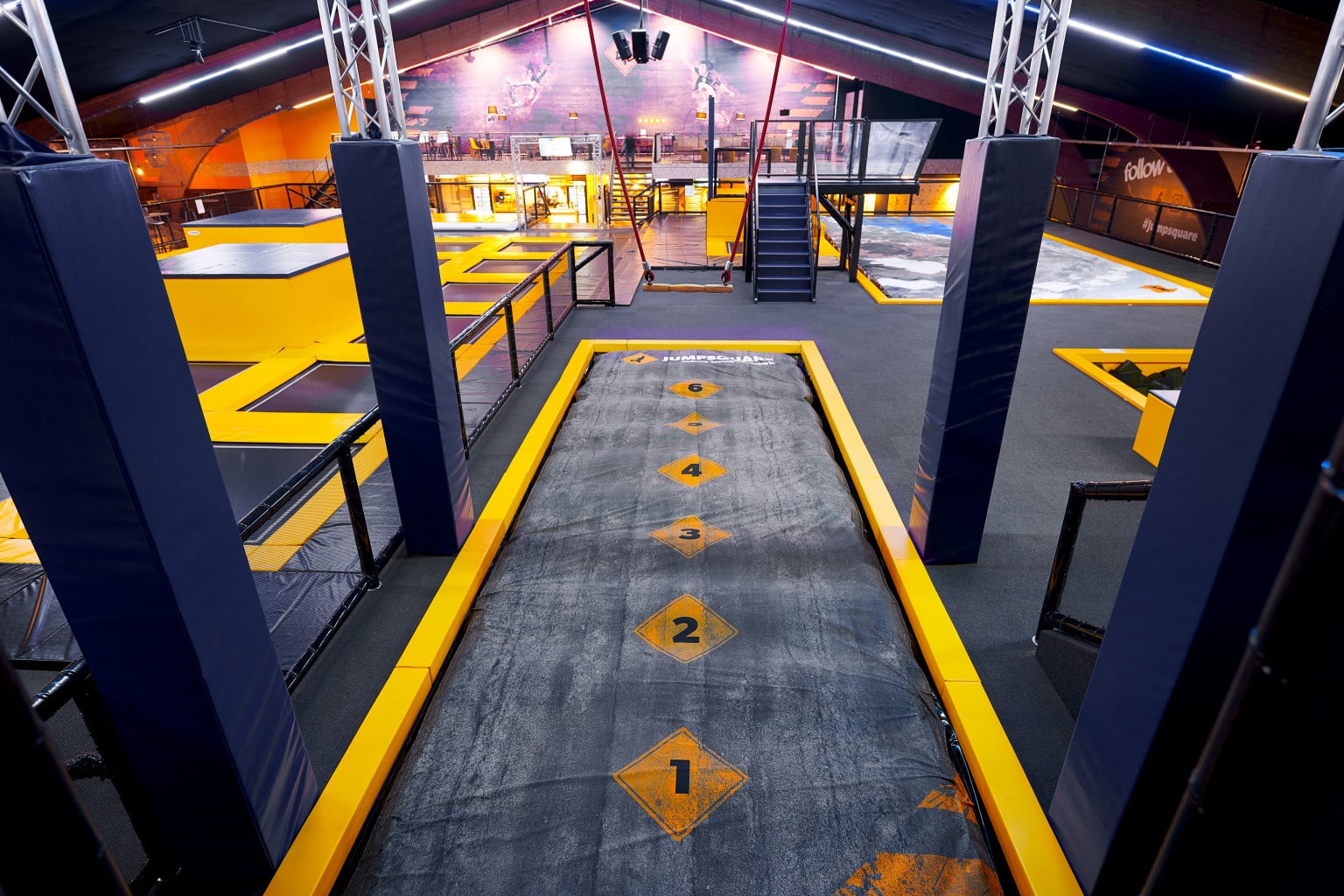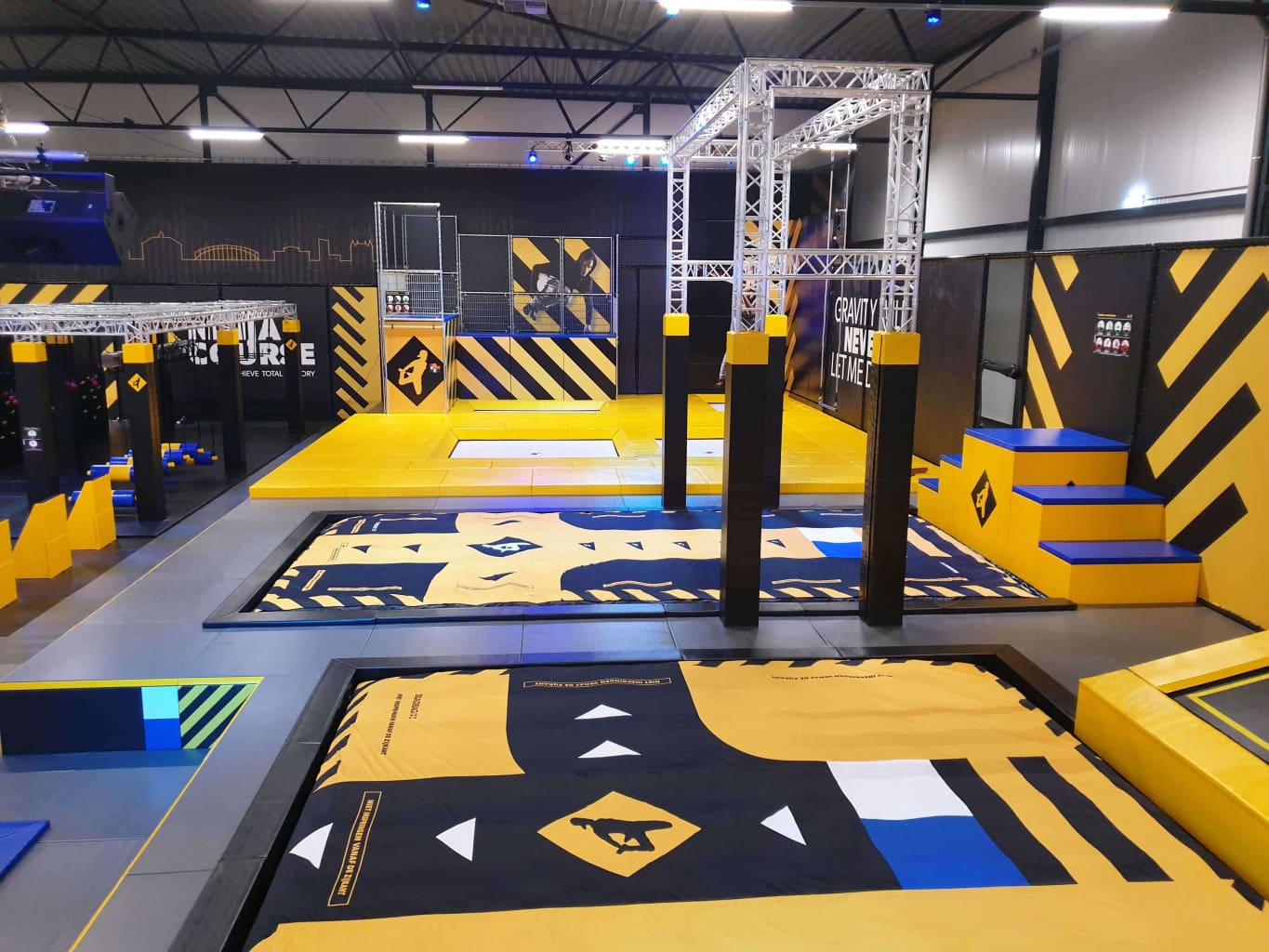 Book your maintenance job
Our installers are ready to take care of your BigAirBag
Wash your Top sheet regularly!
The top sheet is your replaceable landing area and is attached to the Impact Cover using Velcro. In almost all cases a Foam Pit BigAirBag® comes with a super soft satin Top sheet. Once the Top sheet is worn out it can be replaced quickly and easily. Please note that the Satin Top sheet material should only be washed by hand. Machine washing could damage the material.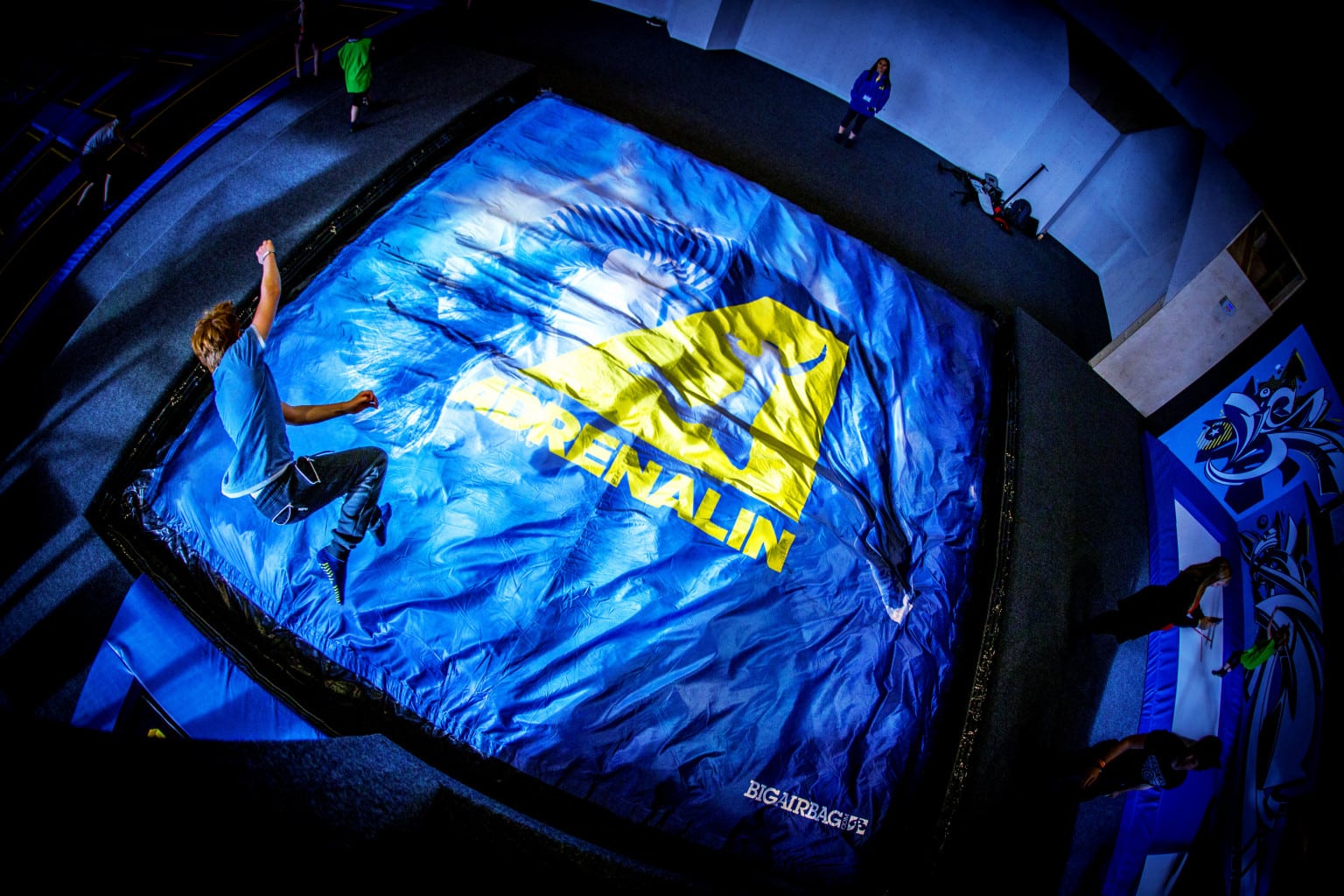 You can either order a spare one straight away or contact our office when the time has come. This way, the fun can carry on while washing! The Top sheet is available in many different colors and material types depending on your application and/or requirements. In most cases, the material used for the Top sheet is Satin. The Top sheet also offers a variety of branding possibilities from high definition full color print to hand painted logo branding. We also have a brand new UV/Black light top sheet available which gives a complete new dimension to your product!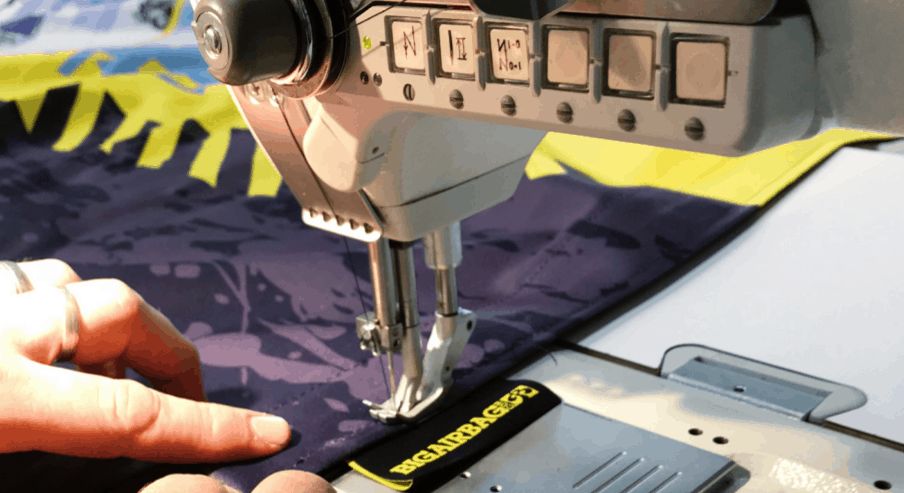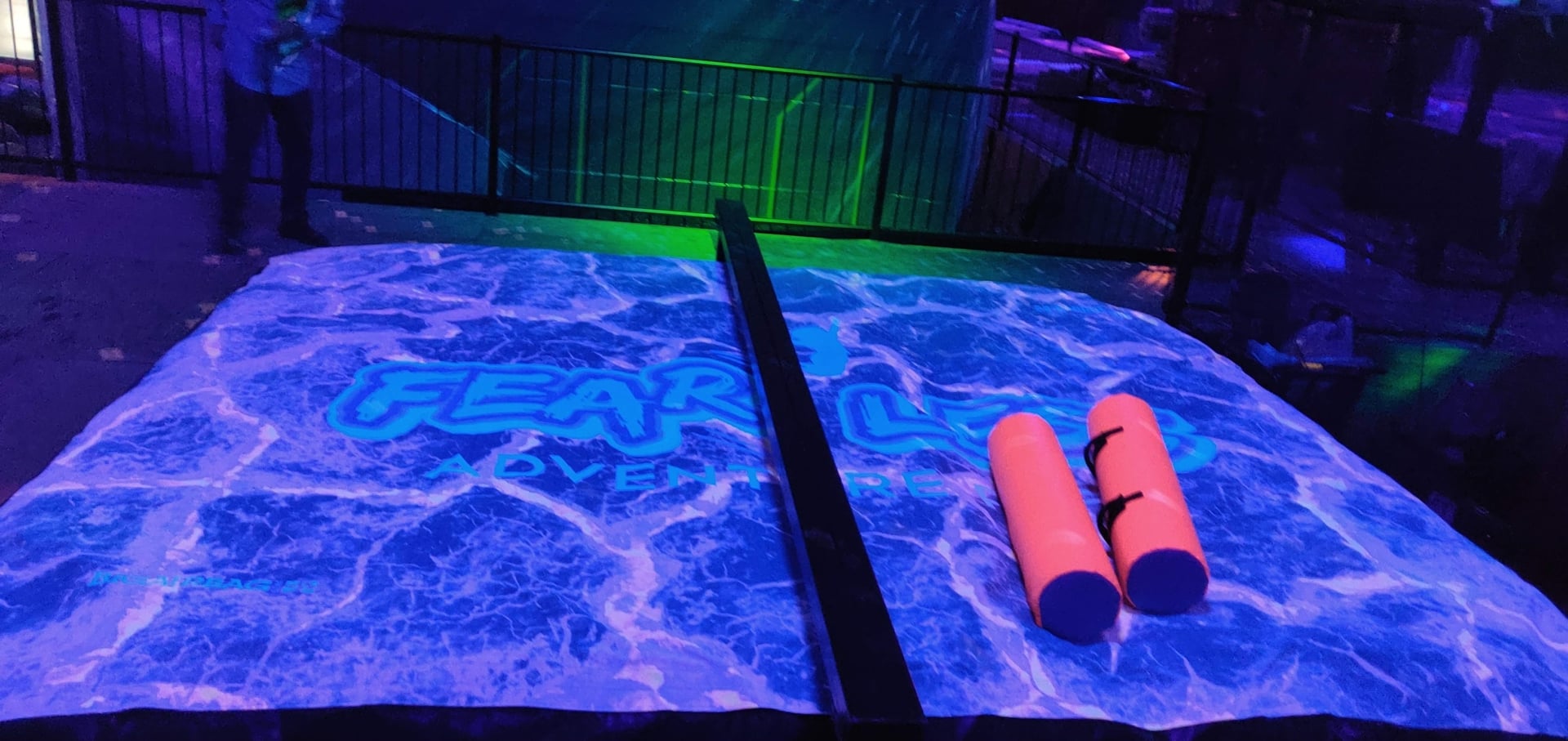 Add new dimension to your Top sheet with UV/Blacklight!
Benefit from our Foam Pit Cleaner! 
The BigAirBag® FOAM PIT CLEANER is the innovative solution that enables you to clean a foam pit in a matter of minutes – saving you both time and money. Due to its unique design, you'll also be able to reorder the foam pit cubes and keep them fluffed, ensuring a safer landing for your customers.
➵ Follow this link for more information about the Foam Pit Cleaner