Under the slogan 'redefine your limits'' BigAirBag® has blurred the lines between imagination and reality. Over the last fifteen years BigAirBag® has worked with some of the worlds best freestyle athletes, resorts, brand names and event agencies. The constant demand to raise the levels of safety in extreme sports, has driven innovation and product development. Our customers can rely on the highest standards that provide all.
After years of development we unveiled the BigAirBag® LANDING which redefined the athlete limitations and advances progression in freestyle action sports.
The revolutionary design and fully customizable shape means the jump bag adopts the contour of the landing area it covers, providing fall safe protection at the knuckle, on the landing ramp itself and finally in the run out area. The result is an ultra realistic training platform that mimics a real landing ramp delivering better impact absorption than a foam pit while still remaining more forgiving than a resi ramp.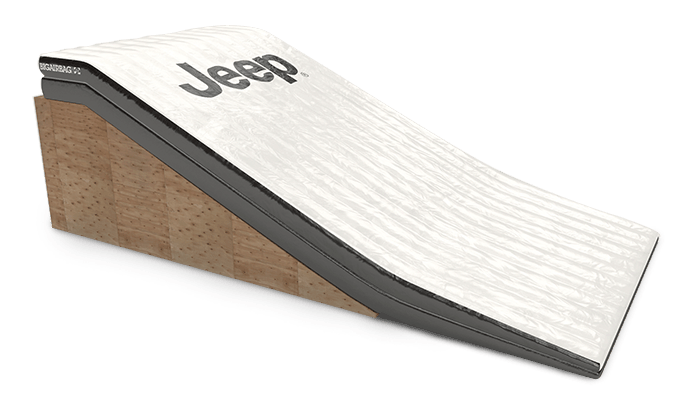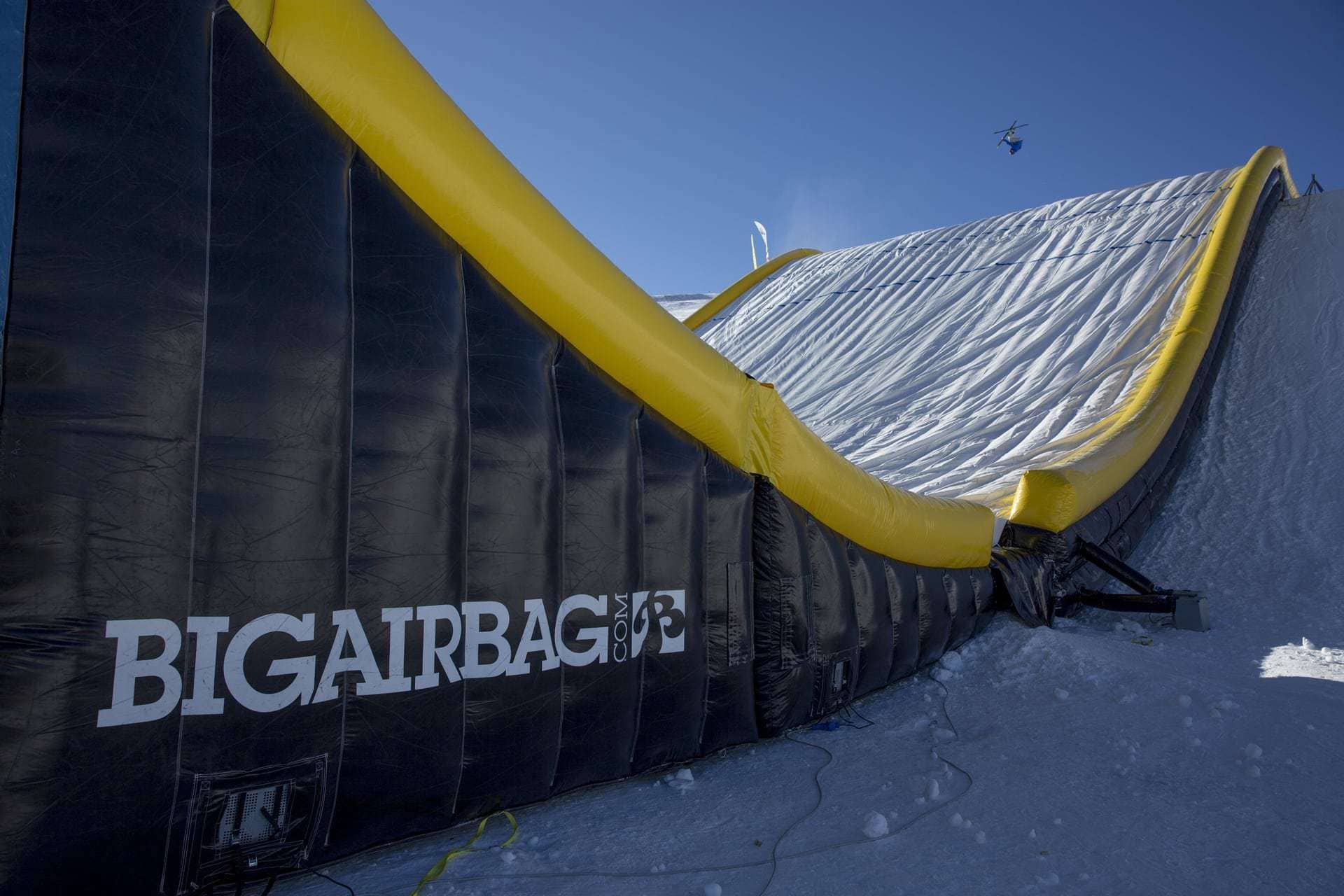 Most airbags that we see in the Alps are flat, but this is where this one is different – it's the shape of an actual landing, so once you've got it down here, you can replicate the trick on snow. This allows to perfectly learn the correct take off and phycical landing. 
Aimee Fuller – Professional olympic snowboarder
Steep backwall for extra fall protection 
Modular backstop designed for winter sport activities that provides sufficient distance to slow you down after hitting the kicker and landing correctly.
The complete construct inflates in one and is a perfect portable solution for freestyle shows and training facilities without the need for dirt or snow excavation.
Triangular shaped hill, lifting your BigAirBag® in required angle using sufficient strengthened internal down drops and a horizontal power structure for optimal stability. The Landing wedge is equipped with heavy-duty anchorage points around the bottom and can be detached completely from the BigAirBag®.
Non-friction
topsheet technology
The highly advanced Non-Friction Topsheet material combines strength, durability, flexibility and elasticity. It is neither grippy, nor abrasive allowing you to land and ride away even with tiny wheels of a skateboard or sharp ski and snowboard edges. In addition, there are no wrinkles and no lubricant is needed.
The shape and size of the BigAirBag® LANDING are fully customizable meaning it can be manufactured to cover virtually any landing surface, ramp, hill or contour. An inflatable safety barrier can also be added on the sides of the landing area to prevent riders from sliding off the BigAirBag®.
Innovative blower
system inside
The innovative blower system is enclosed within the airbag providing protection from the elements, reduced noise, and increased safety by eliminating the risk of kinked blower hoses or unwanted access to the blowers themselves. The optional Blower Alarm System delivers further safety and peace of mind by warning the operator in the event of a blower defect or power cut.
Tell us your idea and get a quote
Upload your logo and receive a branded 3D-impression
Surprise your partners, stakeholders and
investors with a free 3d sample model
At BigAirBag we go out of our way to help our customers regarding all aspects of their project – Branding is another area in which we excel!
Our team of professional designers are here to help you bring your ideas to life. Please send us your artwork files and we will work with you closely for the best looking results.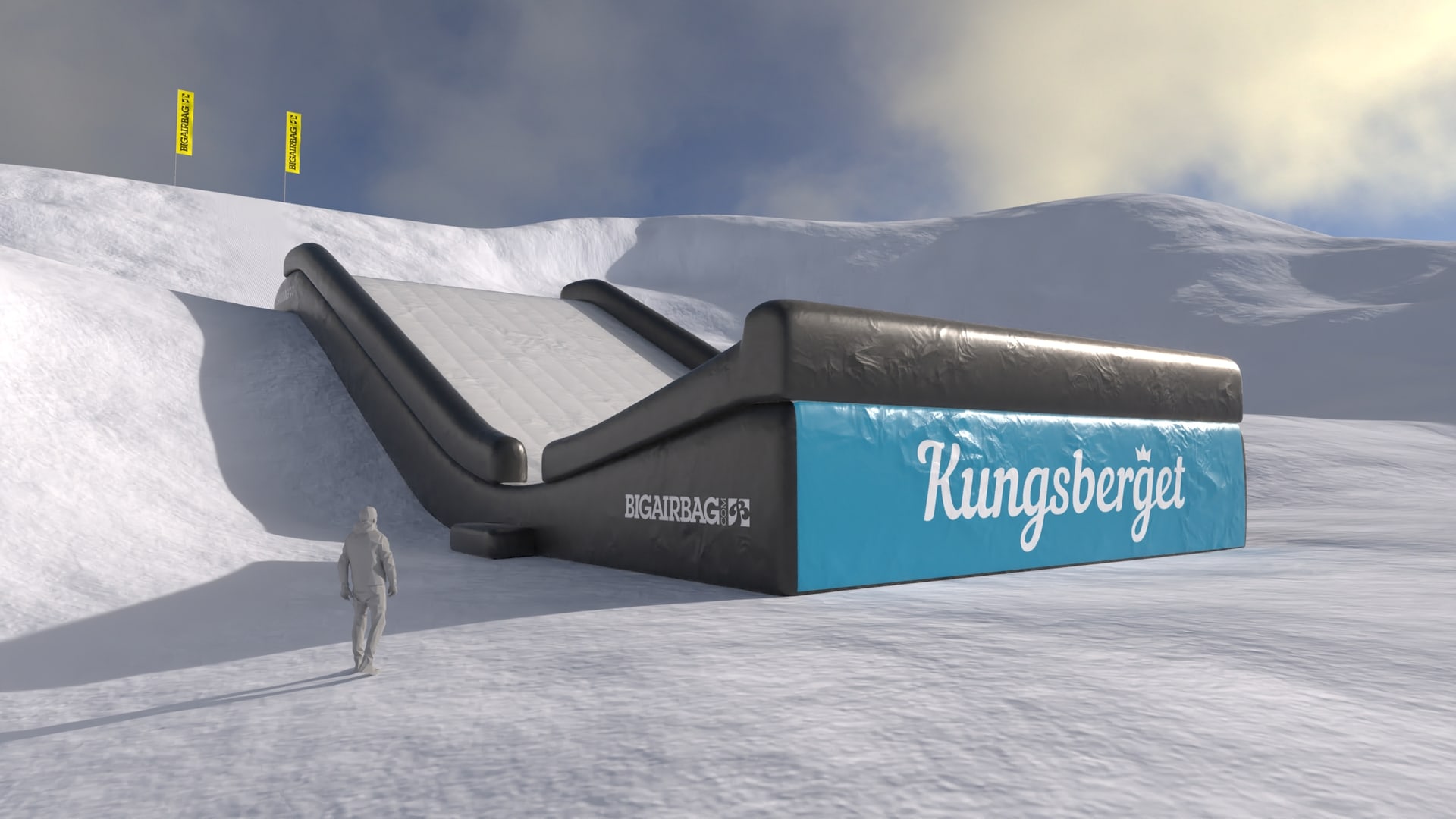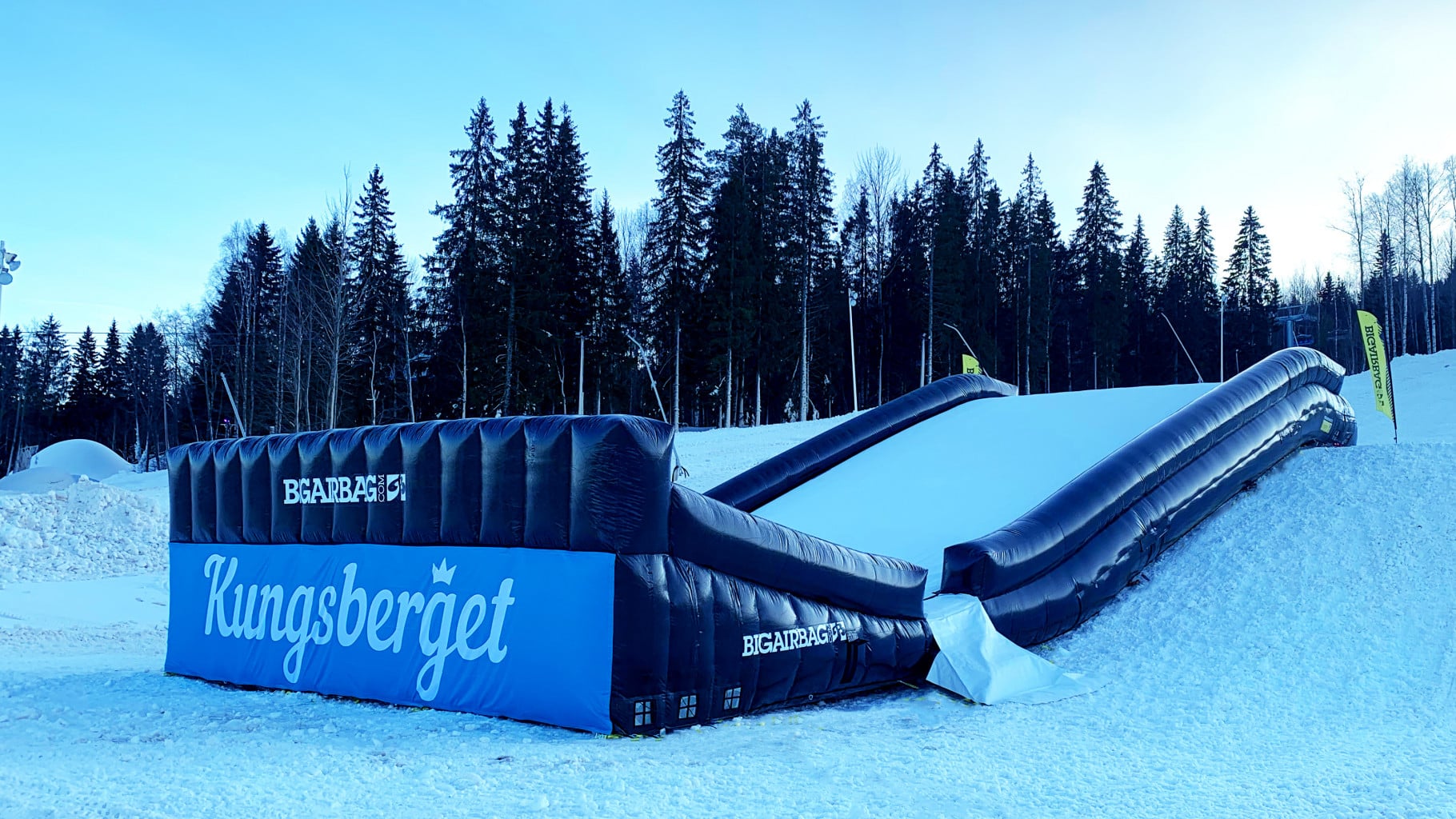 How people use the Landing BigAirBag®
If you are looking to create a unique customer experience in your Ski Resort, BigAirBag® has the right answer. Our airbags are known as the ultimate multipurpose attraction for ski resorts. In combination with other elements, the airbags can be used not just during the winter season, but also during summer, providing a high versatility and return of investments of a product.
Terrain Park/Snow Park Safety
Big Air Freeski and Freestyle Snowboard Training
Freestyle Skiing & Snowboard Training
Alternative to Foam Pit
Mountain Bike/BMX Park Airbag Training Platform
FMX Training Airbag
Weather Resistant Foam Pit Alternative
Snowtubing, Tubby Jump & Toboggan
Ski Bobs and Ringos
Freefall Slide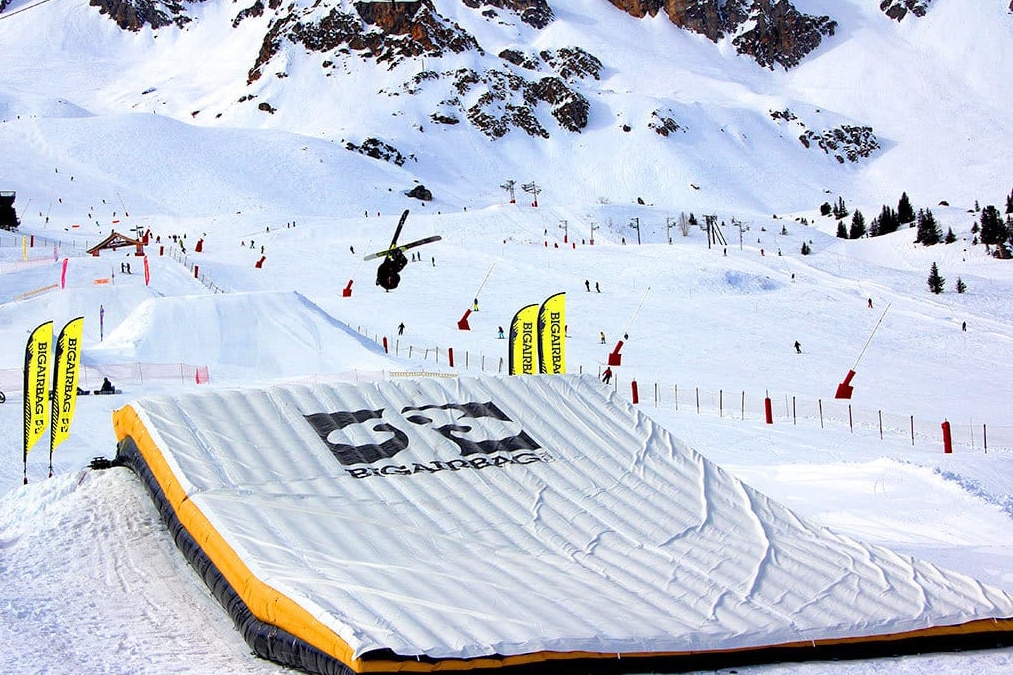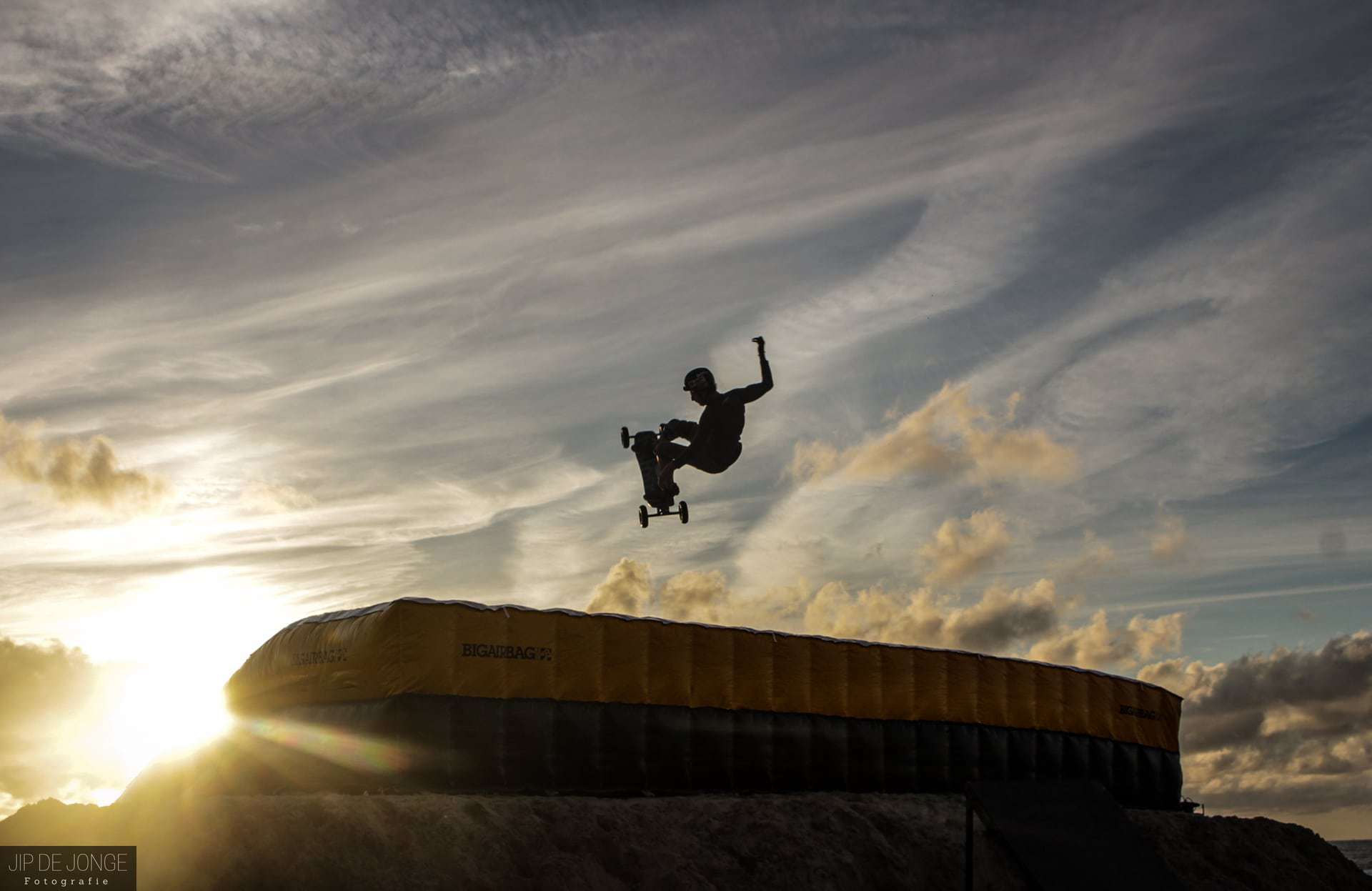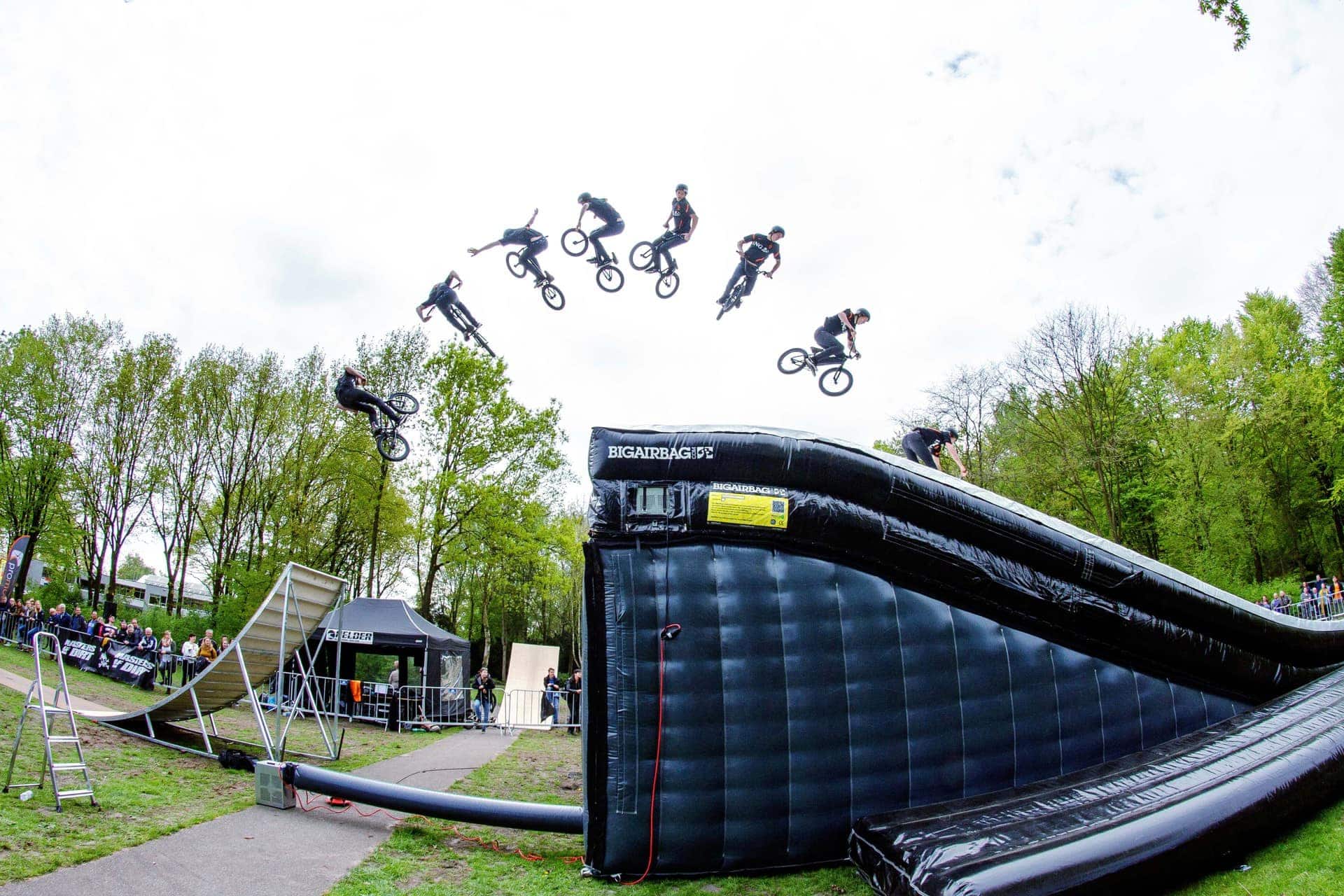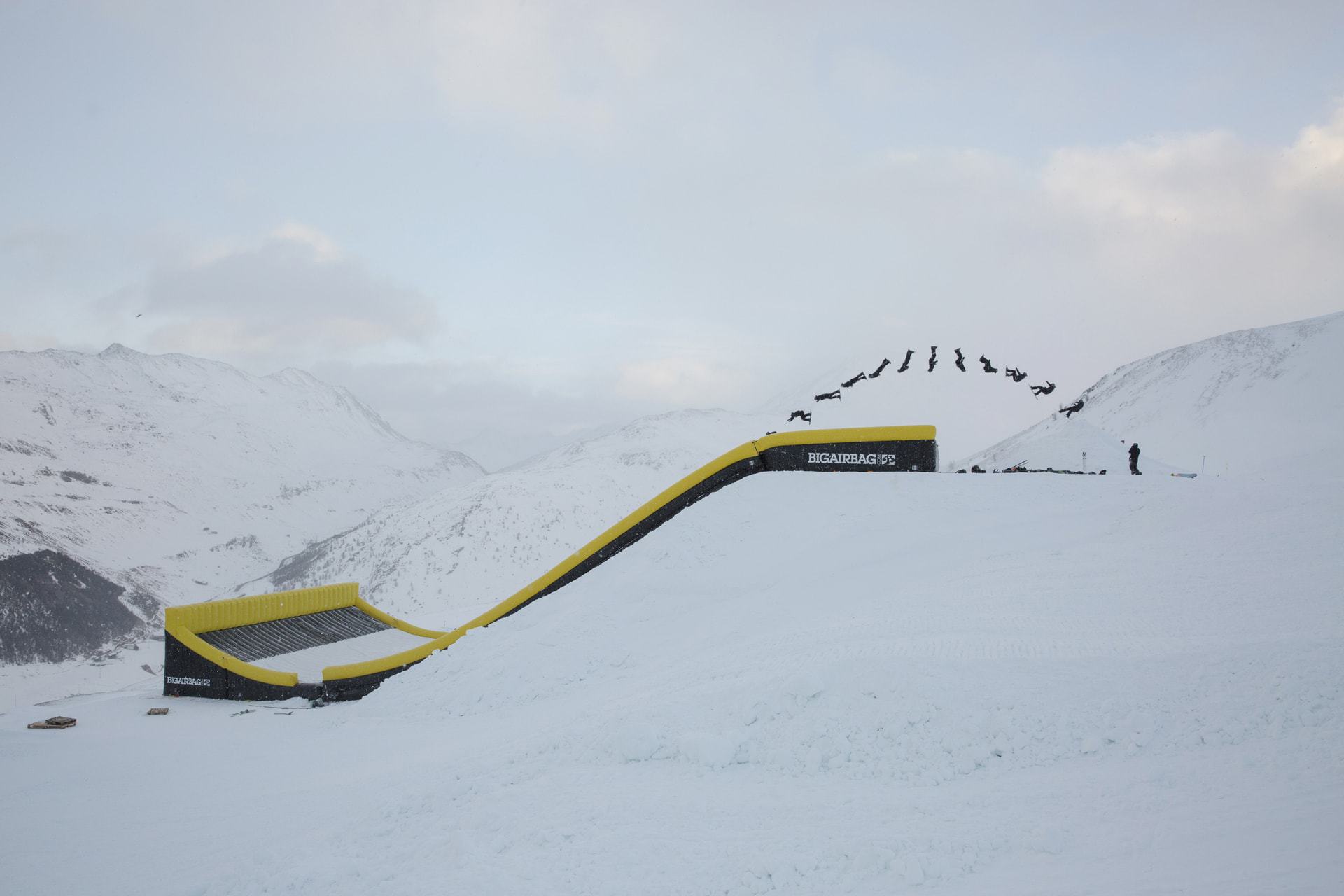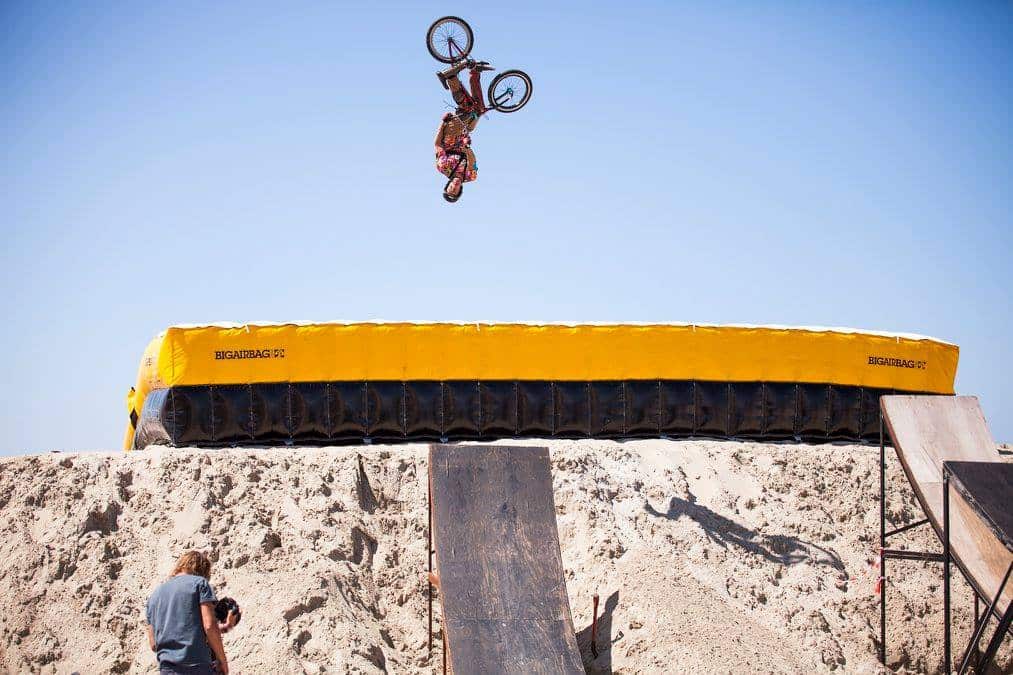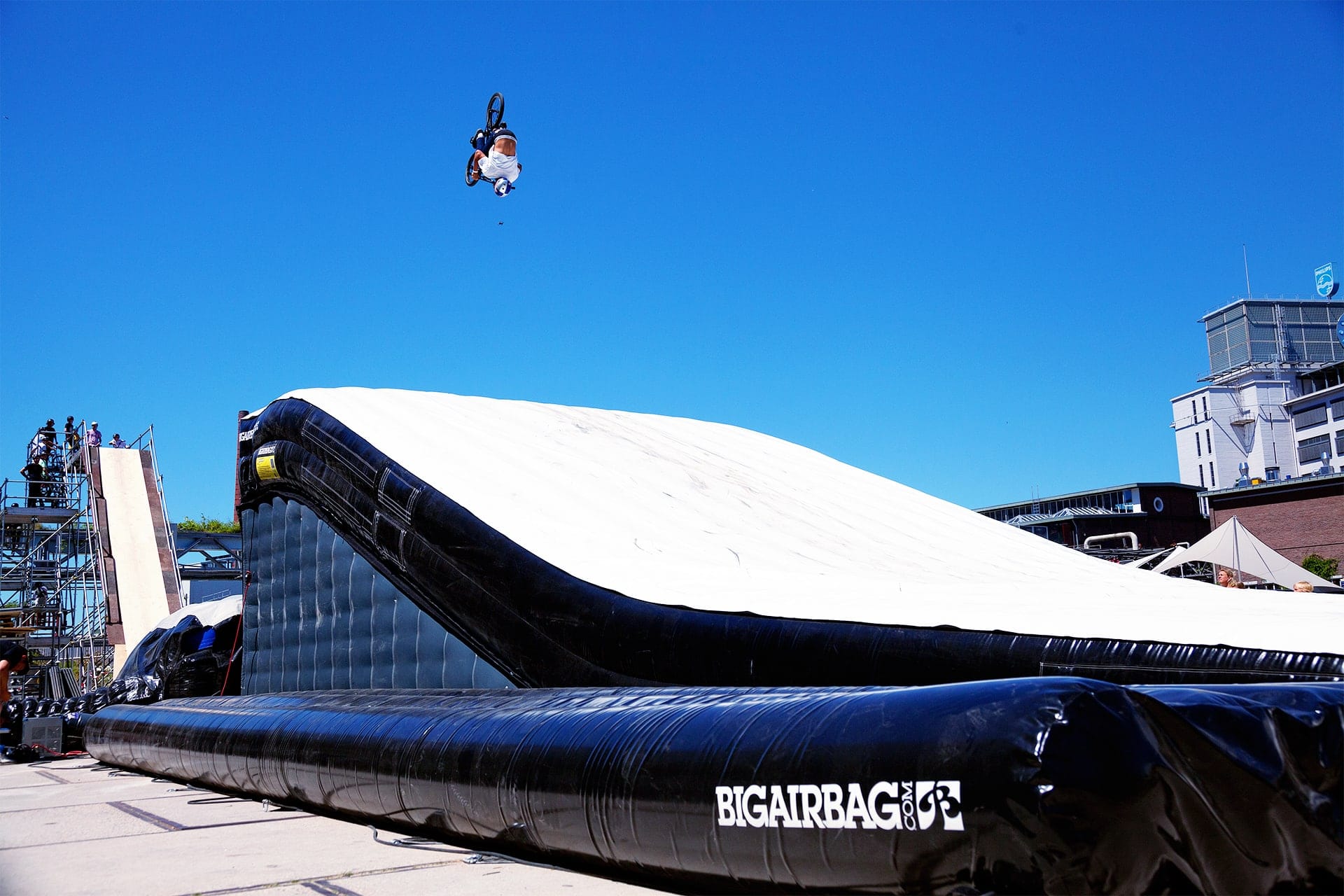 BigAirBag® engineers a building block structure that allows clients to combine multiple attractions, building a unique turn-key complete setup for both winter- and summer season. The setups are made to perfectly fit your resort and the number of combinations can be limitless. The perfect combination of throughput, safety, and excitement will help your facility to stand out from the rest and increase your overall client experience.
Let us help you get your return on investment with the following revenue streams: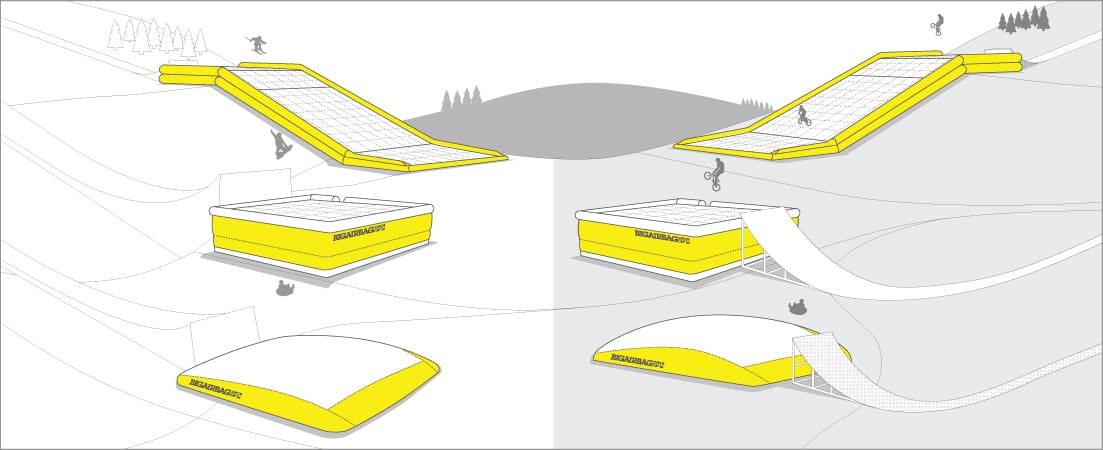 Find a talented person who can perform breath-taking tricks and stunts with the help of a BigAirBag® to be the headline of a show. This service can form your own future event to the general public or can be sold to sports festivals, local events, event agencies and marketing agencies as a feature.
Fill your diary up in advance by pushing these personalised services to groups, parties, local skate parks, bike parks and ski clubs. Simply ask for a deposit upfront and you'll raise enough money in no time – or at least know you have the income hitting your account to cover the investment cost further down the line.
We are more than happy to help our customers with increasing revenue streams!
The BigAirBag® Landing provides an ultra realistic training platform that mimics a real landing ramp delivering better impact absorption than a foam pit while still remaining more forgiving than a resi ramp. Owning a BigAirBag® Landing, contributes to the progress of athletes by providing a safe environment for learning new inverts and skills. In addition, athletes are able to build up their jump length. When purchasing the BigAirBag® Landing, our team of engineers can deliver a turnkey-setup for your product.
Let us help you build your dream setup.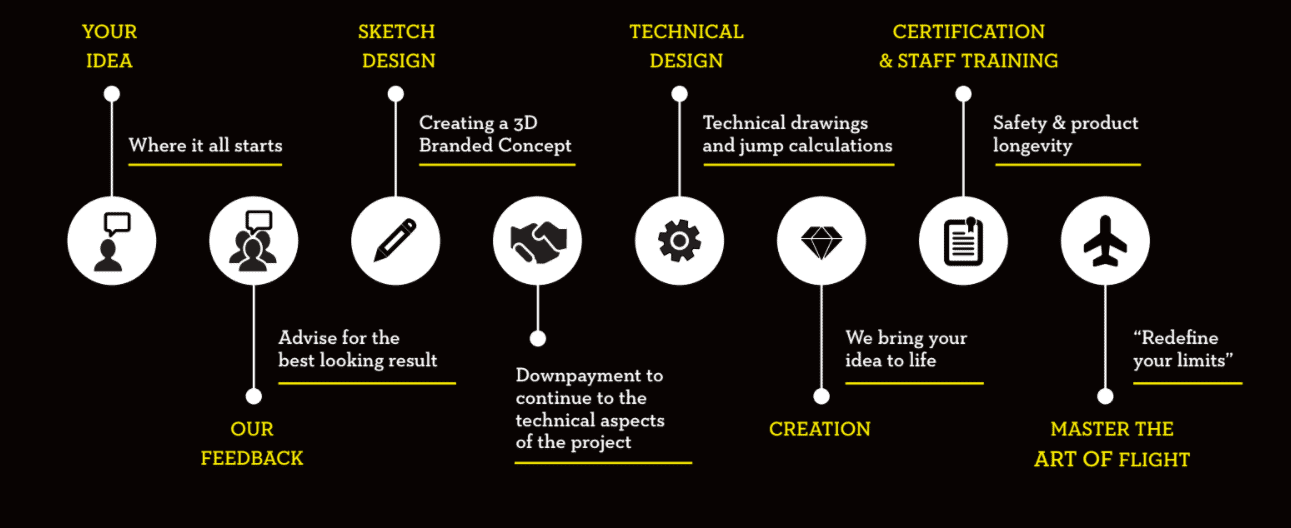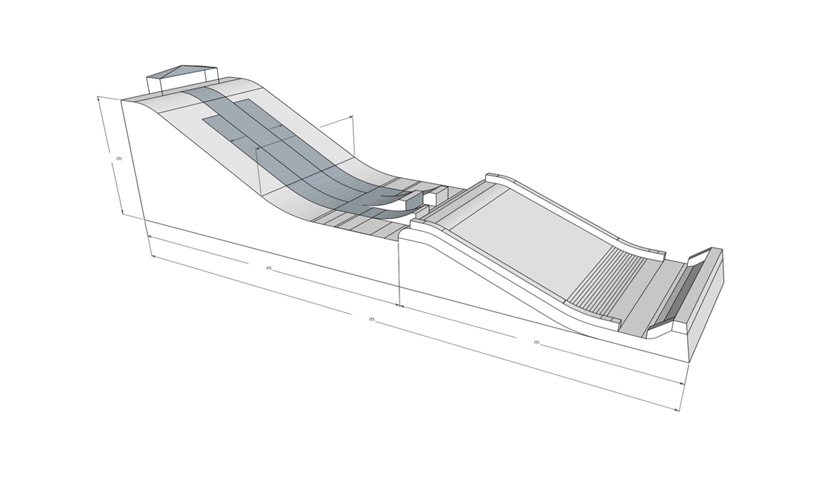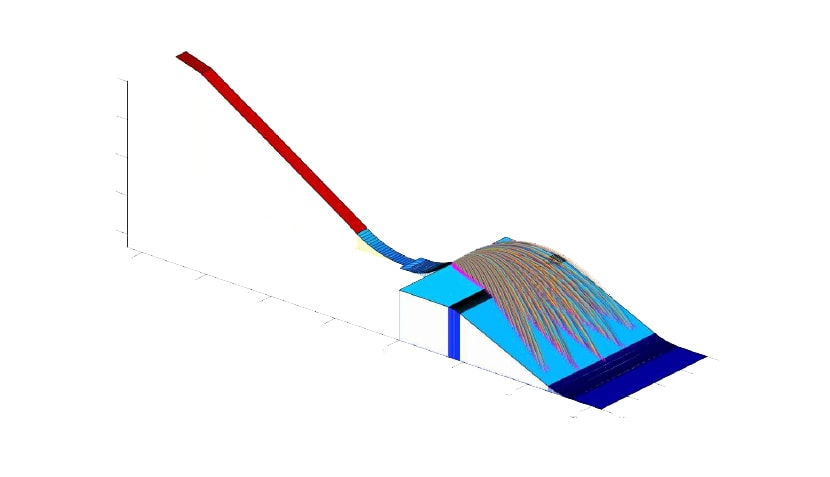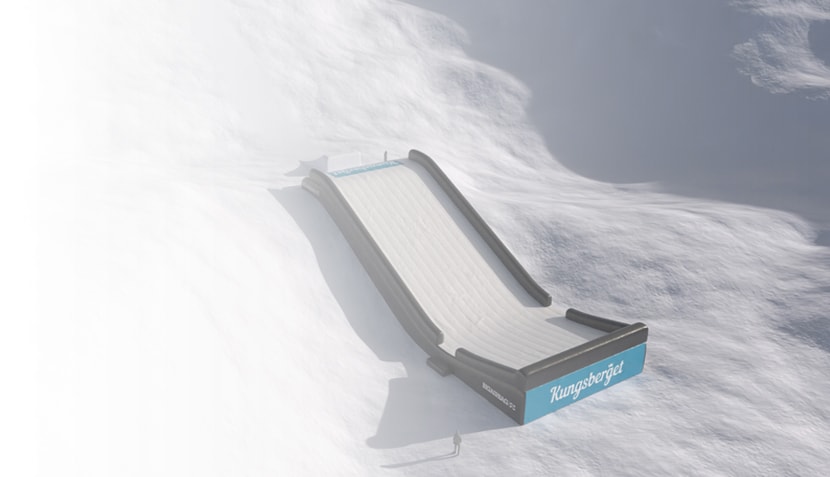 All BigAirBags can be used for multiple purposes. See how other Ski Resorts create a unique experience for their clients with a BigAirBag®! Using our products all year round increases revenue streams and thereby the return on investment.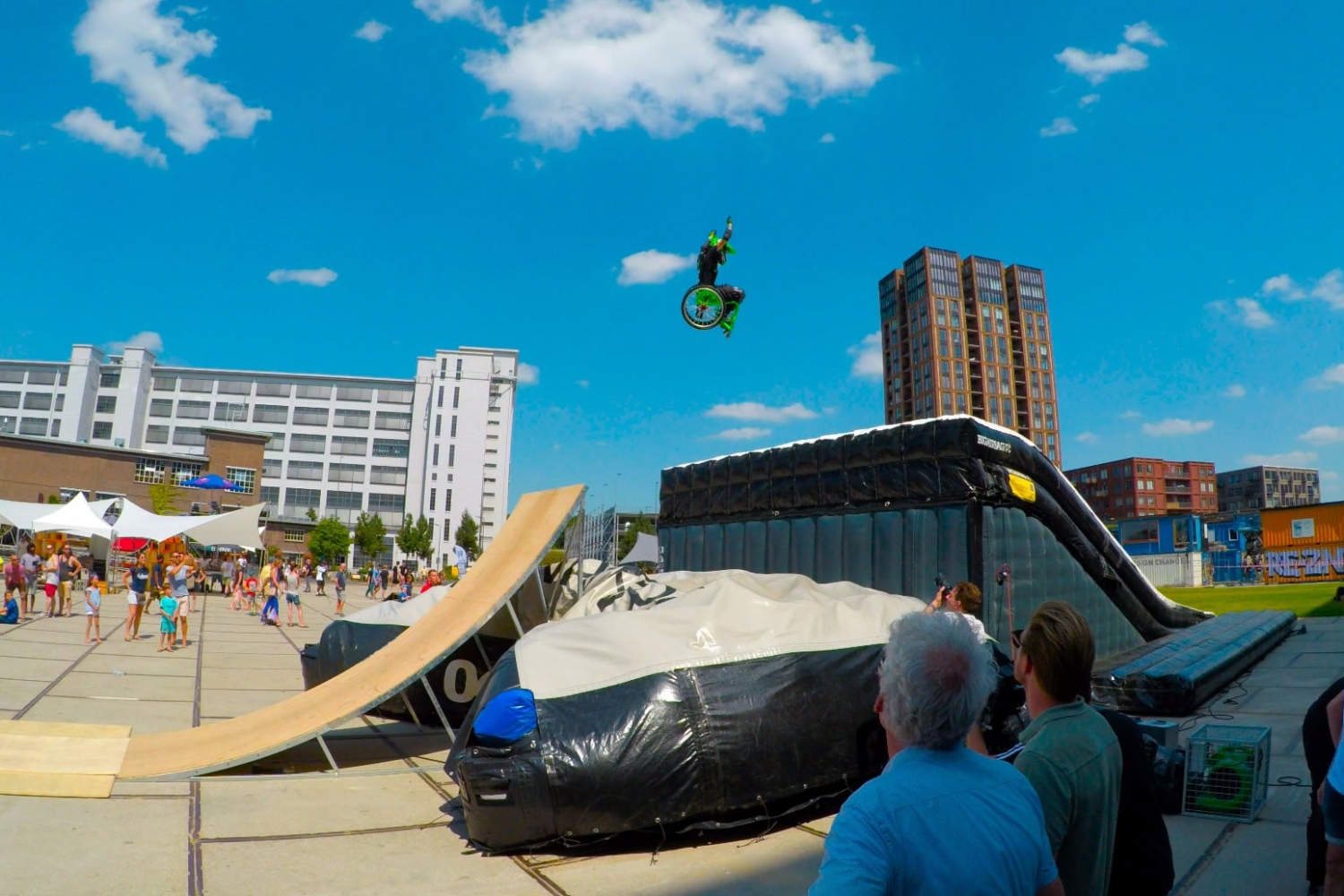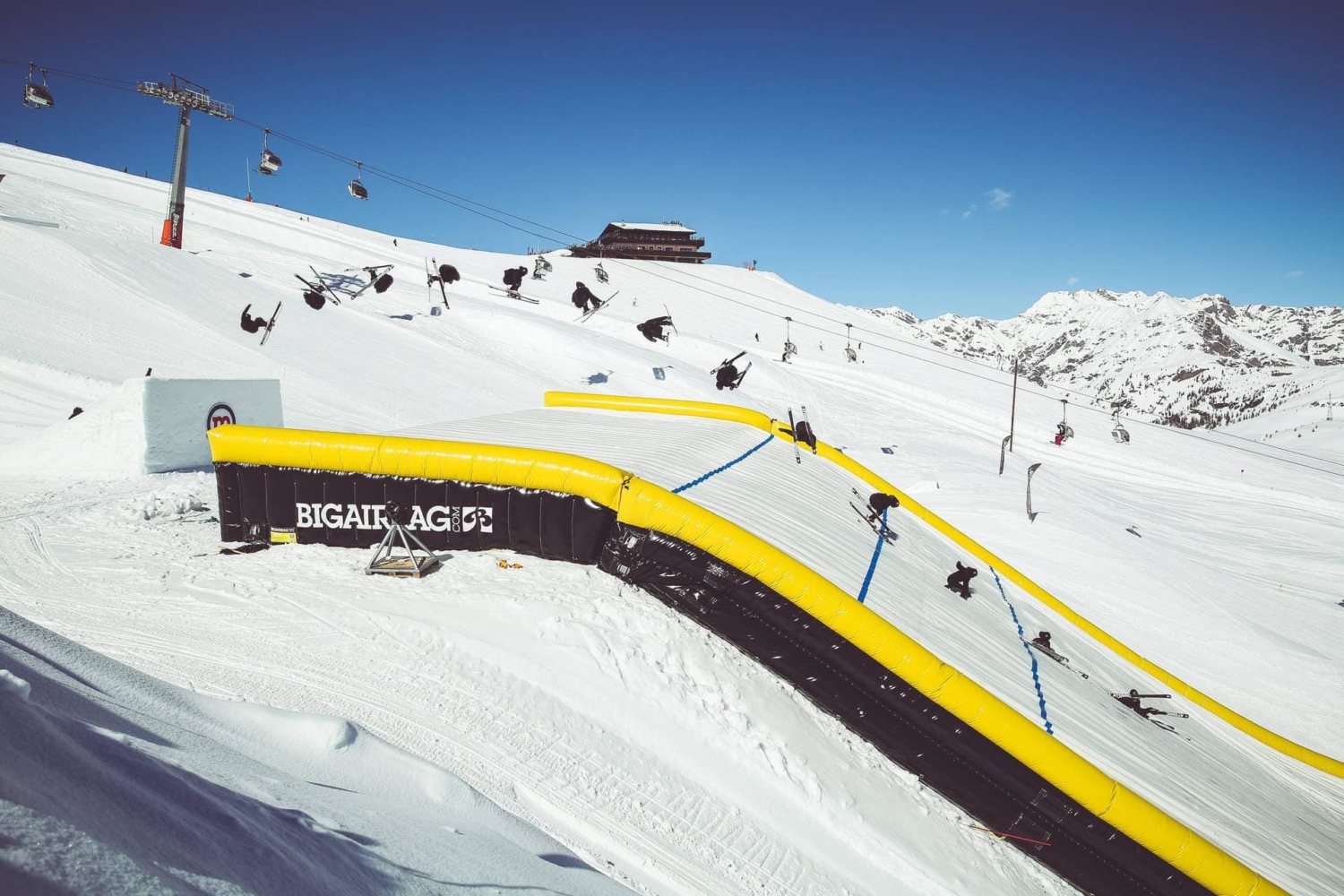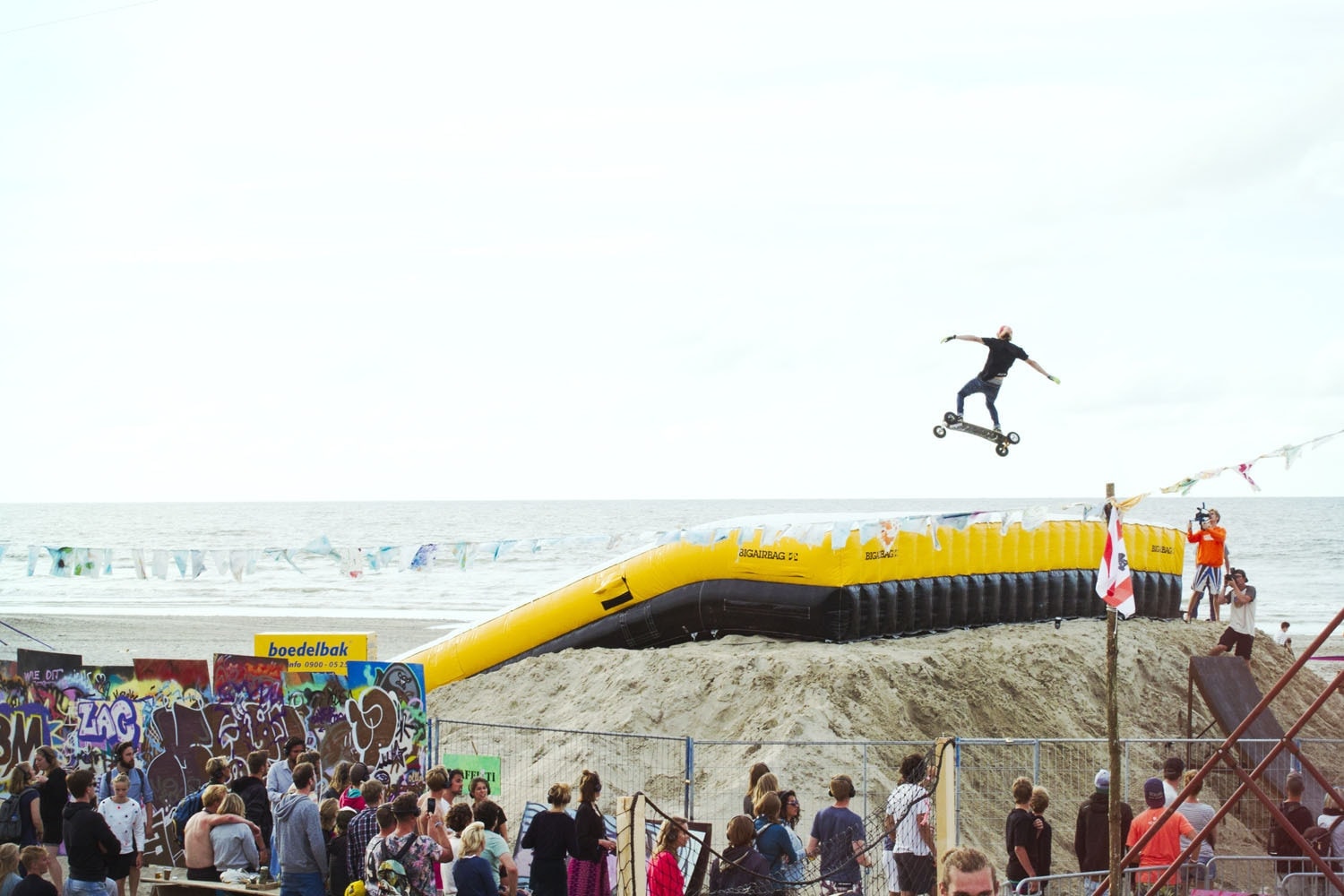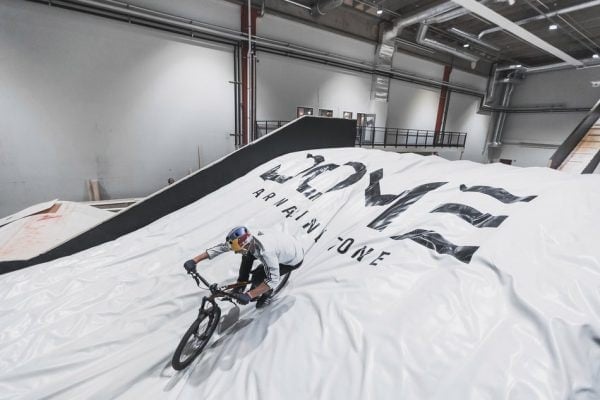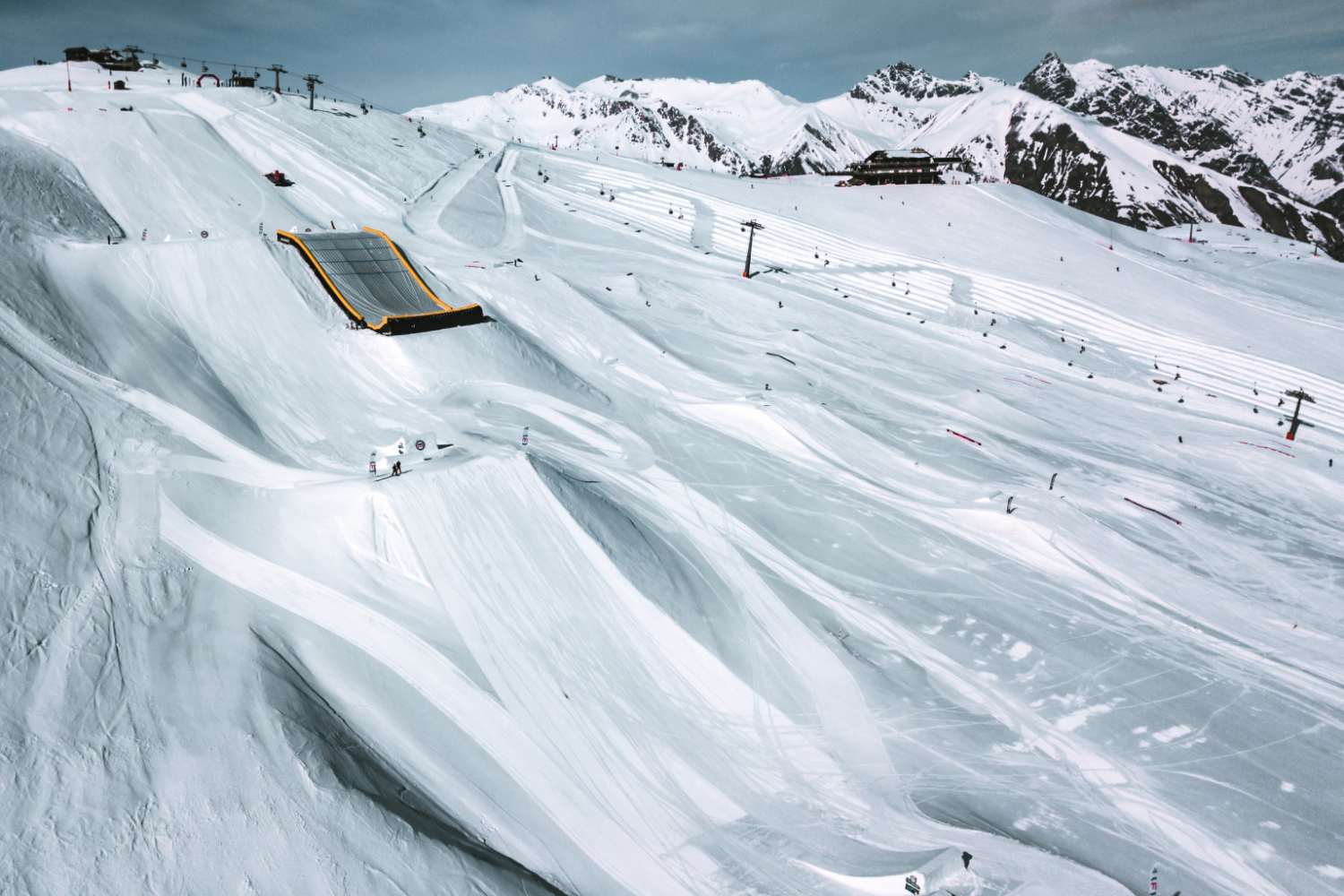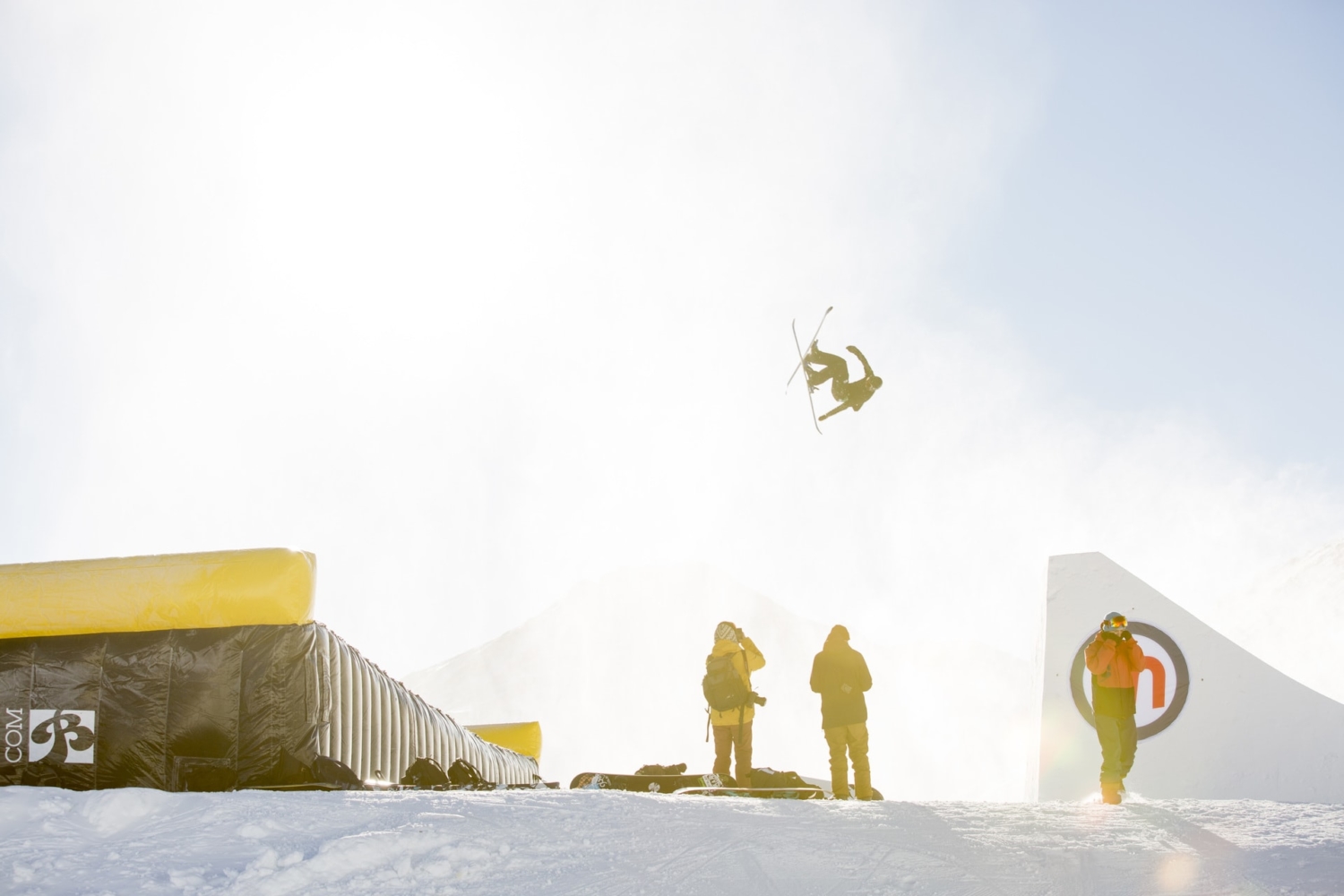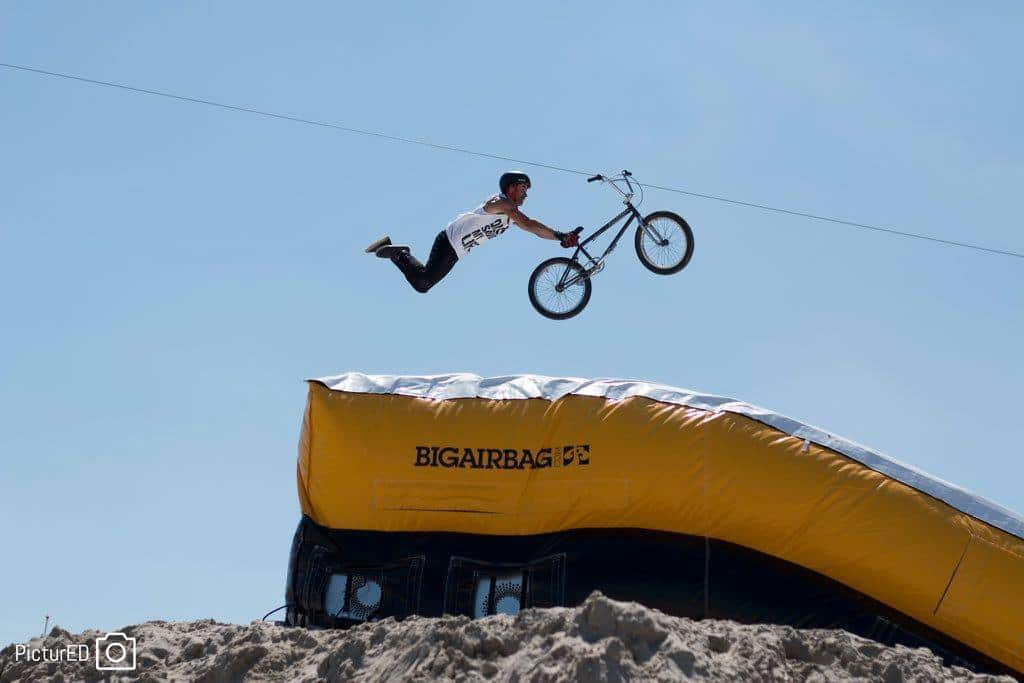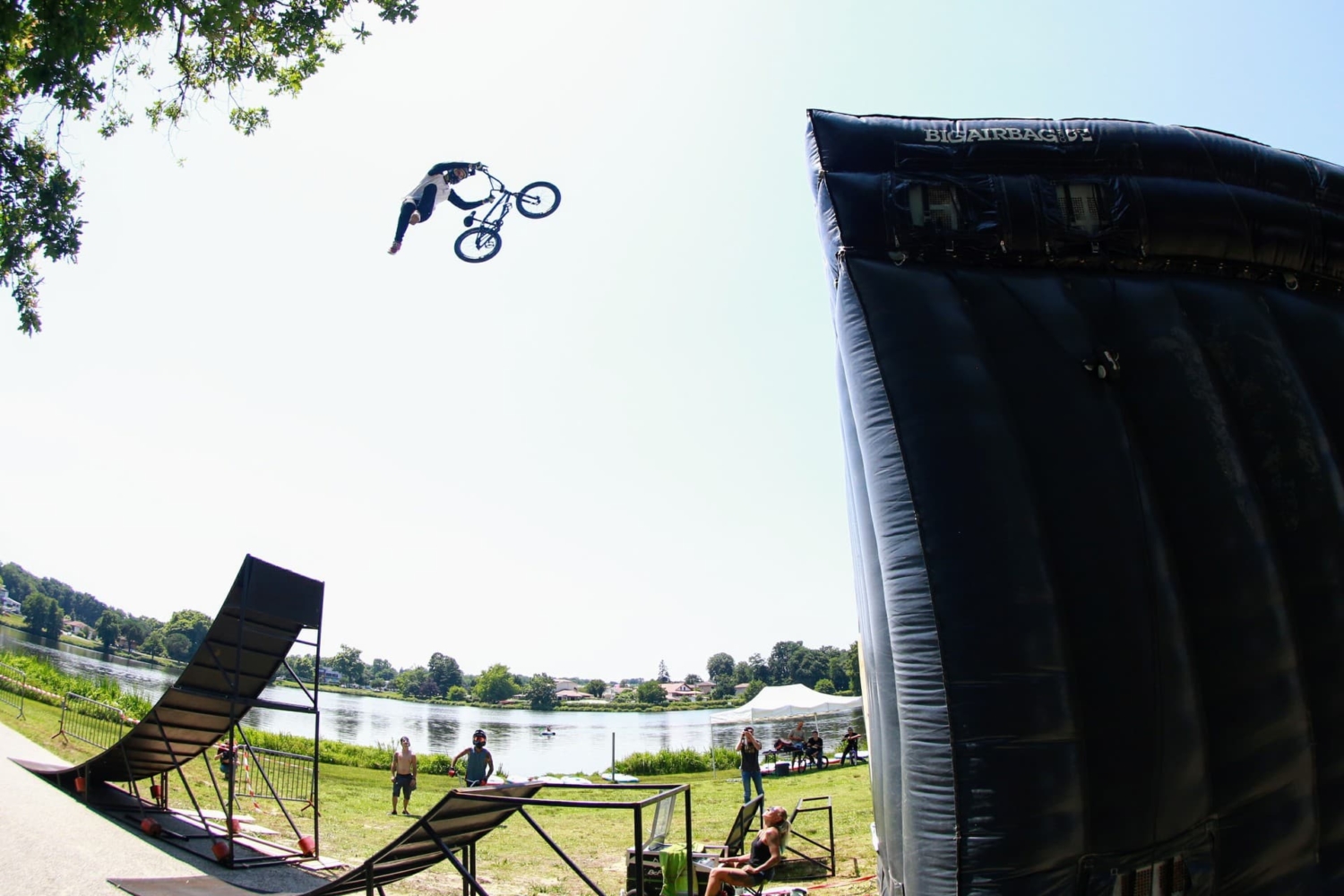 Fly like a bird before landing on the biggest Landing BigAirBag® we have ever created!