What is "De Zwarte Cross" ? 
''De Zwarte cross'' is a bizarre mix of motocross, BigAirBags, music, stunts, theatre, humour and lots of craziness and spectacle. The combination of different worlds creates a very unique event. From the first edition (1,000 visitors) until the last edition in 2019 (220,000 visitors), one thing is clear for visitors and organization: nothing is impossible!
Together with The Zwarte cross, BigAirBag launched the Tube slide for visitors to have an exciting experience!
This was the first event for Chris Madders with BigAirBag – Head of Sales – and he is happy to share his experience!
The tube launcher experience of Chris Madder – Head of Sales
When entering the attraction, you first put on a helmet. One of the 6 safety instructors will hand you a tube, so the fun starts. He or she will guide you  to the top of the attraction and tells you to wait before a giant gate. From downstairs this doesn't look very exciting, however when walking those stairs you'll notice your legs have started shaking. When the giant gate opens, you'll have a clear view over the whole Festival area. The tube tower is 10 meters heigh and will certainly give you enough speed to fly into the BigAirBag.
The Safety instructor then gives you the sign to pass and you arrive on the platform. Both supervisors are connected to the construction using harnesses and will guide you towards the beginning of the runway. This runway is so steep that  the full track is not visible from where you're standing, which is quite scary.  The instructor will ask how fast you would like to go since he has the power to lubricate the runway for a very intense ride. Without a doubt, I requested the fastest ride possible..
From the top of the attraction I can see my family standing with a camera, it's only a few seconds before the runway is fully mine. The safety instructor downstairs lifts up his hands and the OK sign is given. 'HERE YOU GO!!!" screams the guy on my left, before launching me into the flight of a lifetime.
From this point the adrenaline starts to rise while i'm hurtling down the slide with a tremendous speed. When arriving at the kicker, water splashes in my face and all of a sudden I feel completely weightless. It was indeed the flight of a lifetime, what a great feeling!
The supervisor helps me to get off the BigAirBag and congratulates me on my performance. When walking down the alley, I come across an action photo of me hurtling down the steep slide of the attraction with a face expression i've never seen before. Zwarte Cross, thank you for this amazing memory!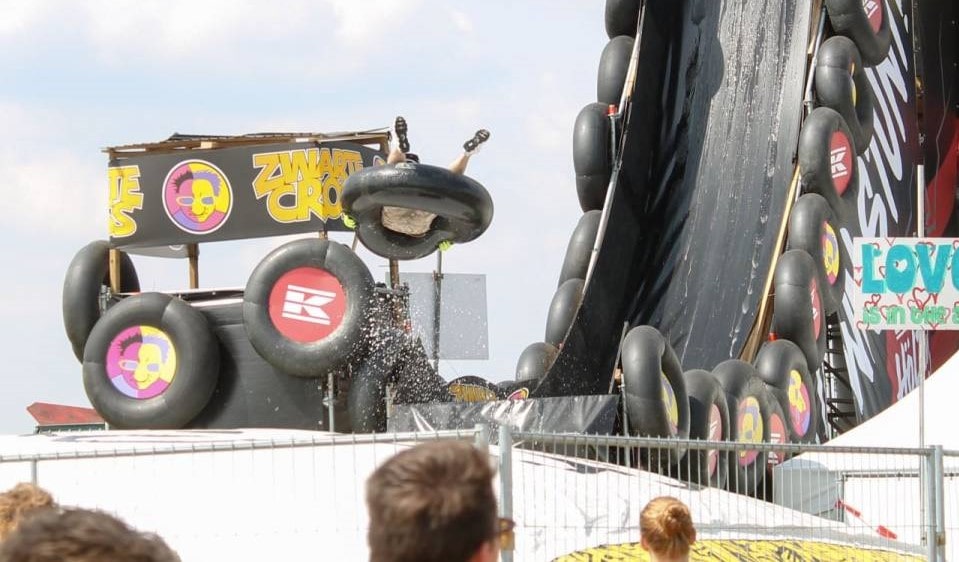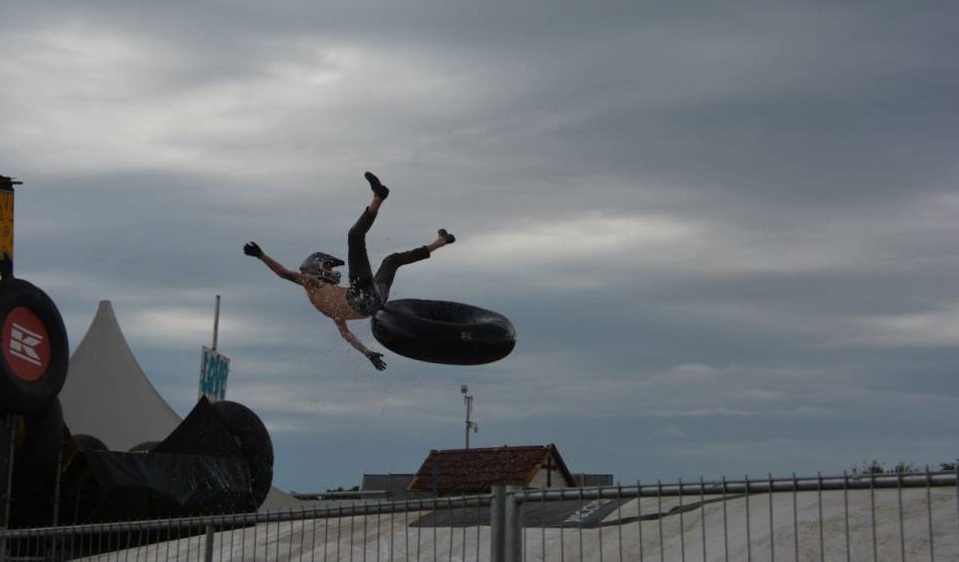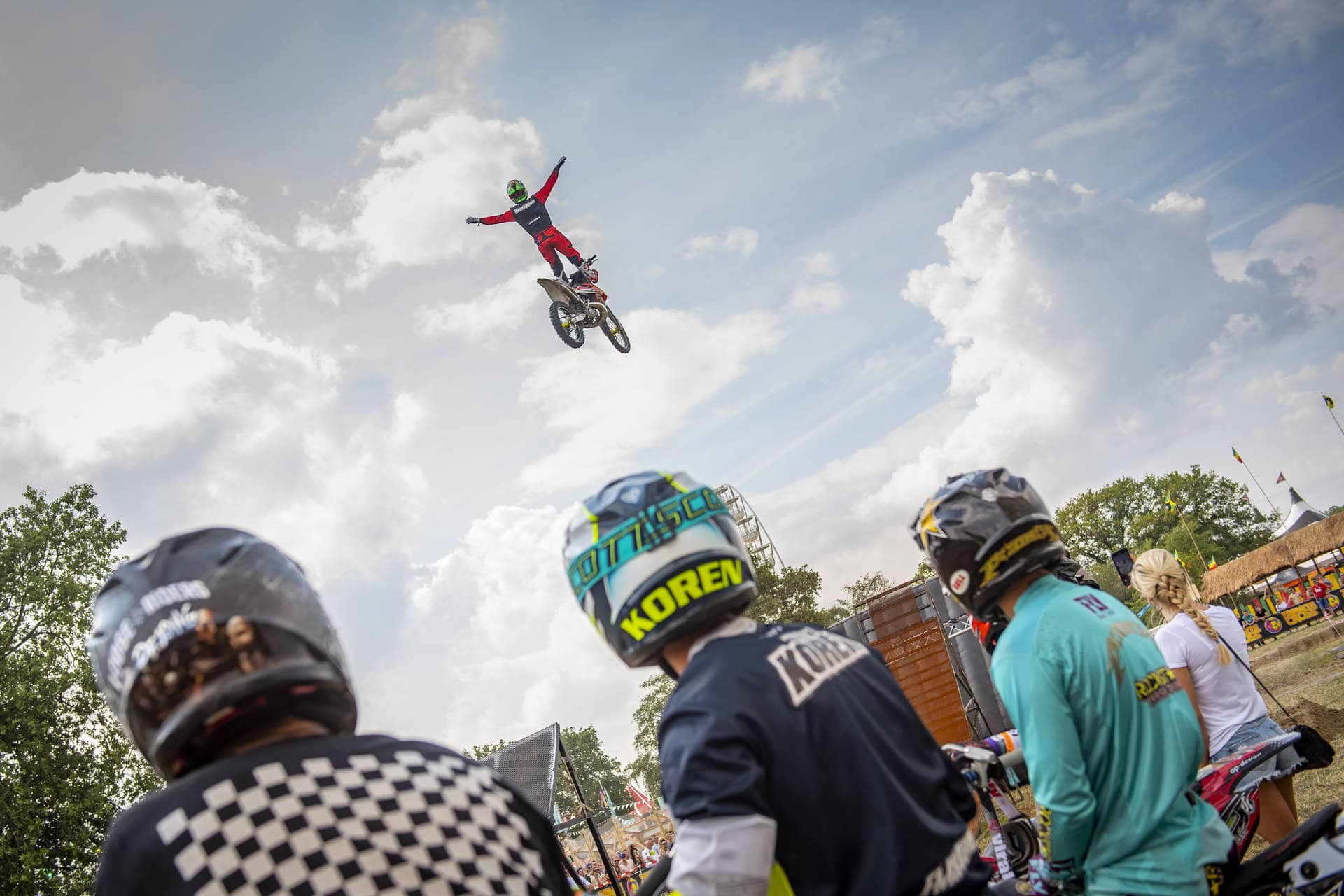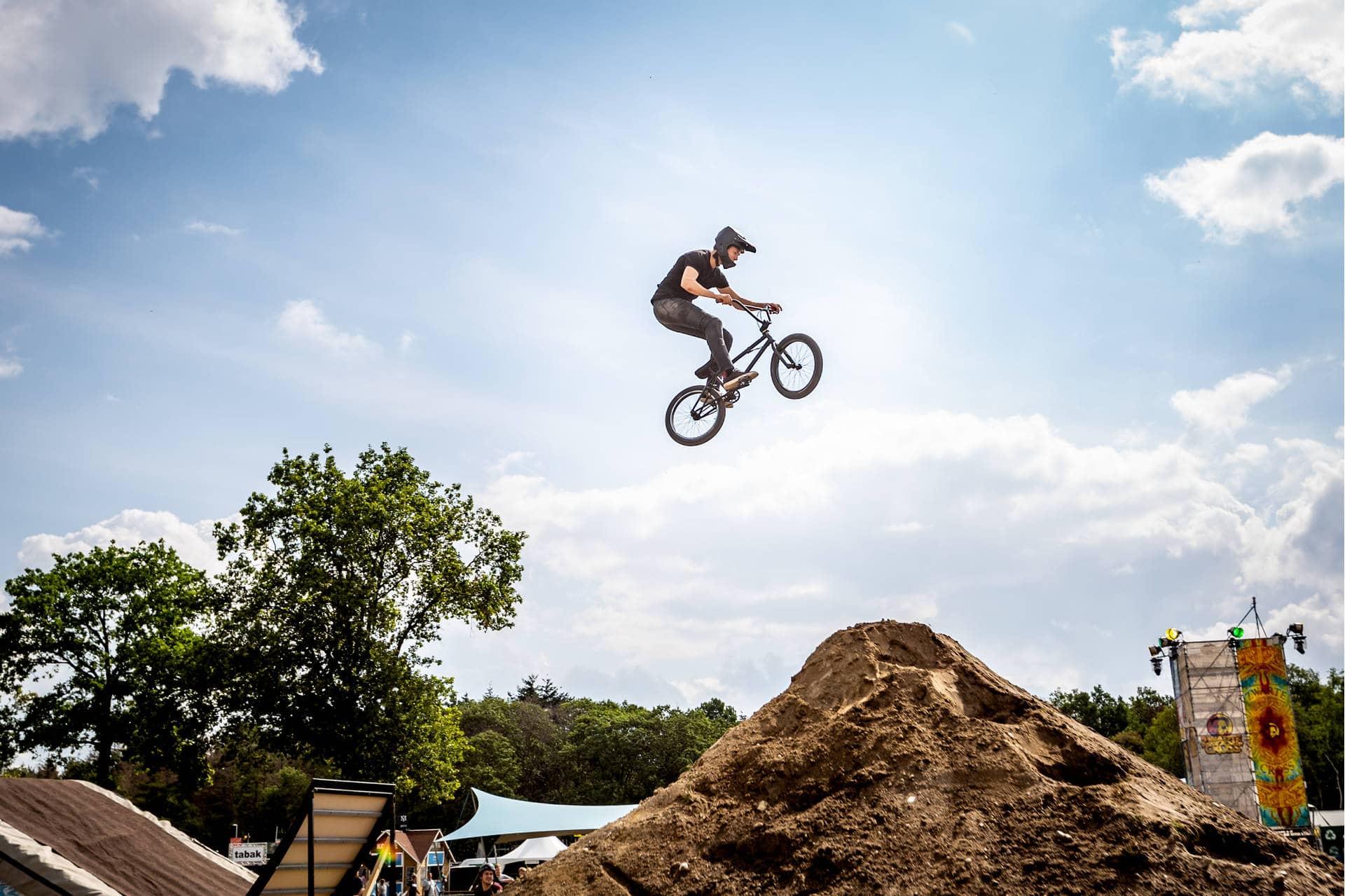 The aftermovie of Zwarte Cross 2019