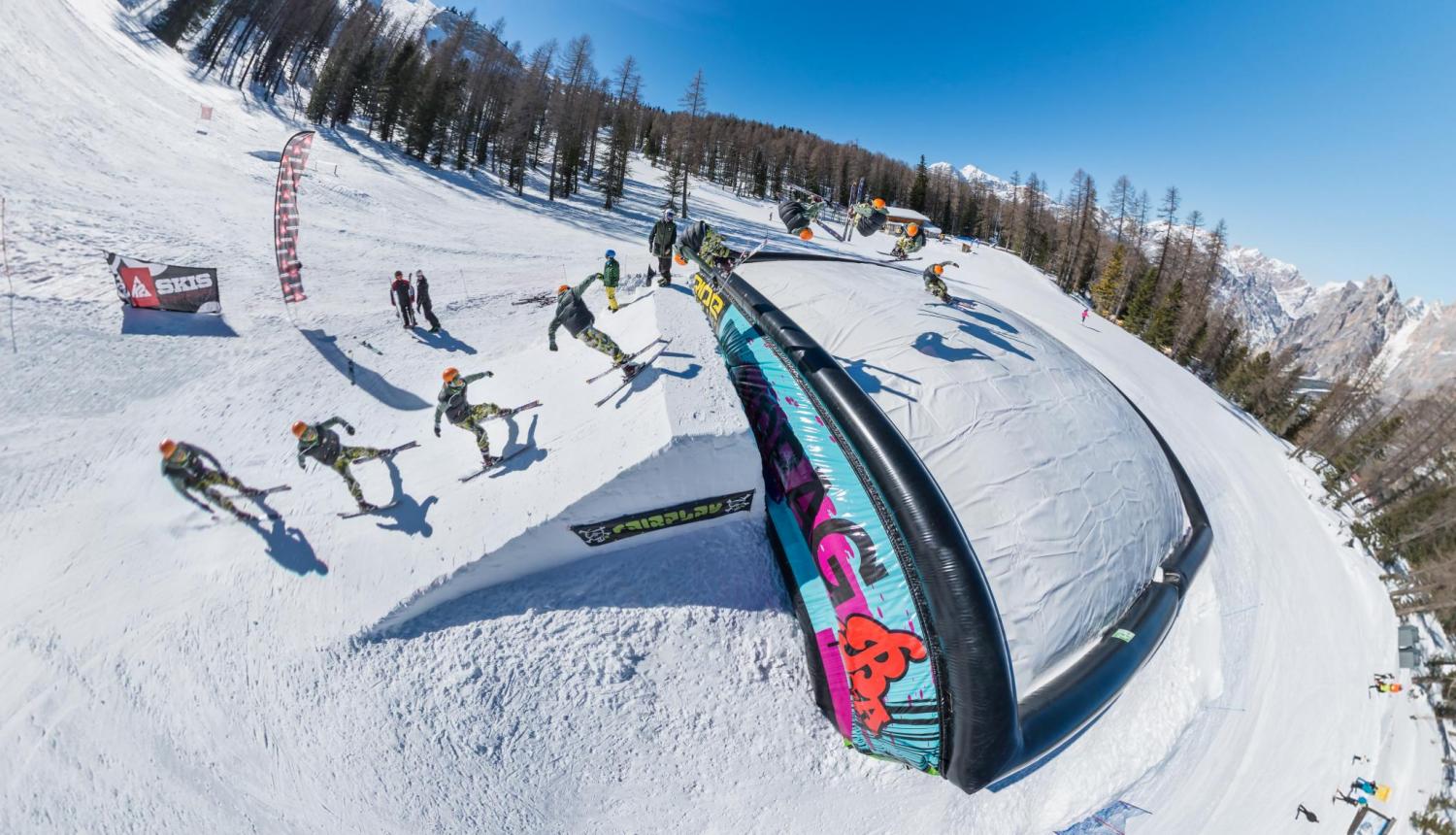 If you are looking at creating a unique customer experience in your Ski Resort, a BigAirBag®️ is the answer!
As the Winters get shorter and the Summer's stay longer, more and more Ski resorts are looking for ways to prolong the season and ultimately increase its revenue throughout the year. Since 2005 BigAirBag has been manufacturing multipurpose attractions and BigAirBag's for Ski Resorts across the globe providing endless fun as a way to attract new visitors and stand out from the rest!
Our airbags have created a number of exciting and unforgettable attractions for both summer and winter activities! Speed down the hill on a tube into our latest Tubby Jump BigAirBag or try our Revolution 50' x 50′, the same used at the famous Whistler resort and at the bottom of the Mammoth Mountain half pipe. The Freestyle BigAirBag built as a bulb-like shape designed specifically for high throughput is one of our most popular airbags for Ski Resorts as the product is great for the Bike park as well, check out Straja Extreme Park who have the Landing and Freestyle airbag in combination.
Mountain resorts offering versatility and unique attractions will encourage customers to return. BigAirBag makes the joy and passion of freestyle skiing, snowboarding, and other action sports safe & accessible to everyone.
One BigAirBag® – multiple possible activities during the whole year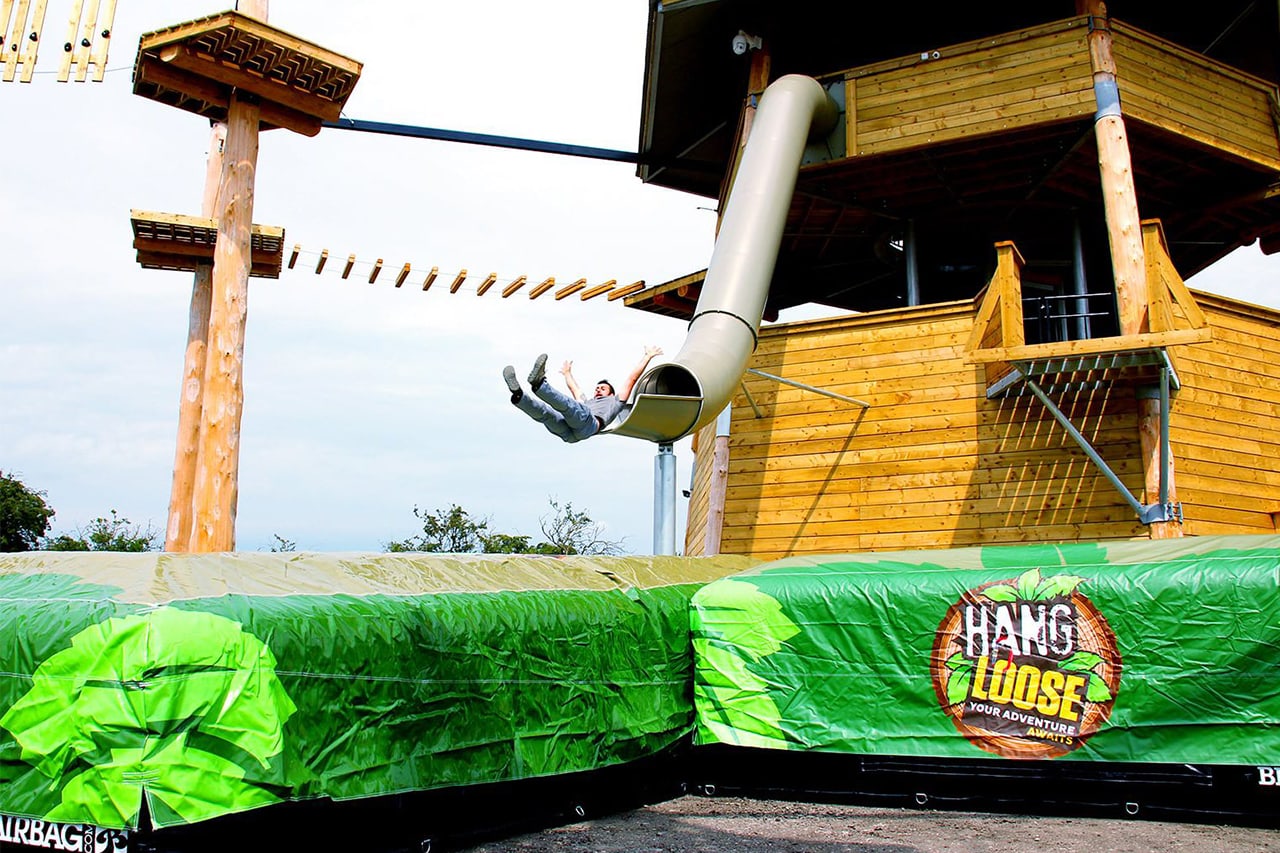 BigAirBag® ADVENTURE
Possible activities:
Trampoline station
Freefall
Death slide
Waterslide
Bike and Skateboard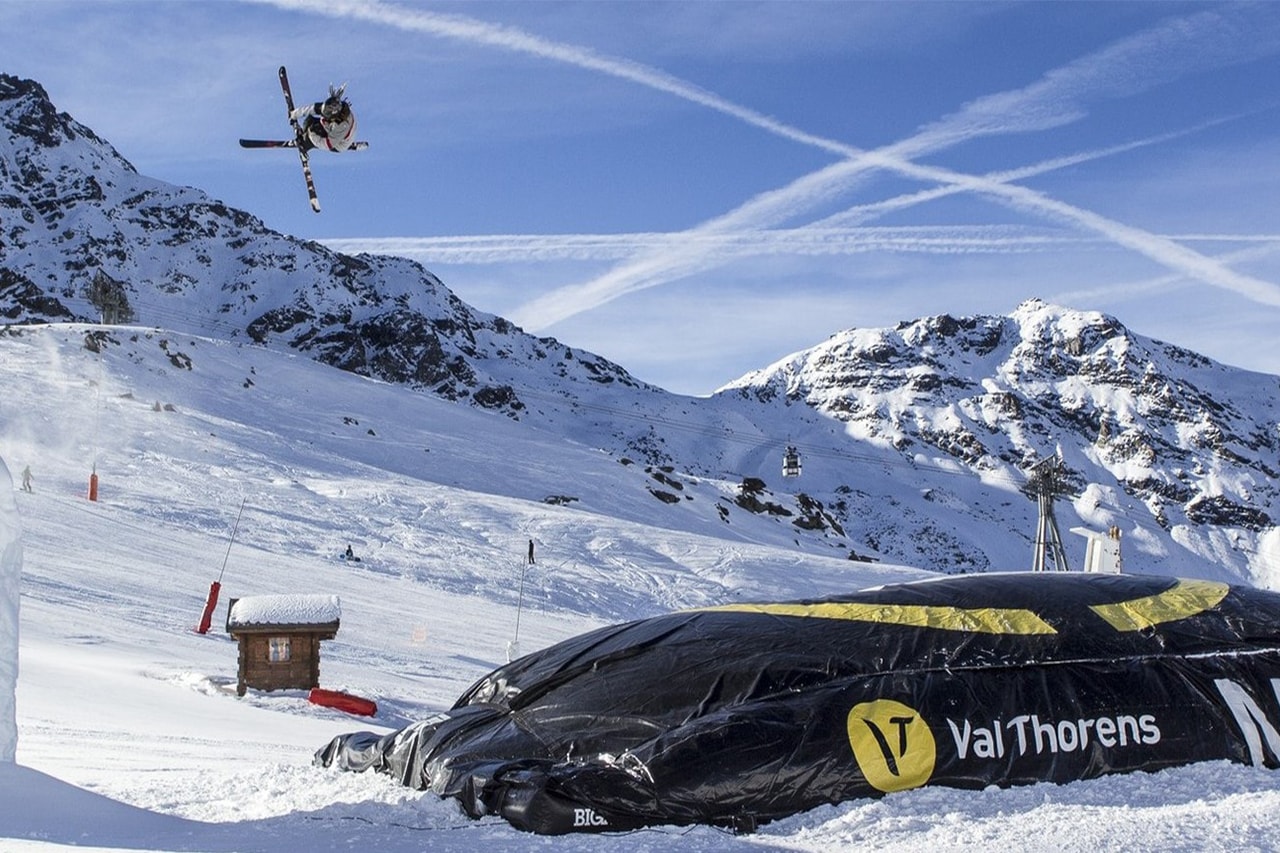 BigAirBag® FREESTYLE
Possible activities:
Ski (ski dryslope)

Snowboard (snowboard dryslope)

Tubby Jump (snow or dryslope)

Bike and Skateboard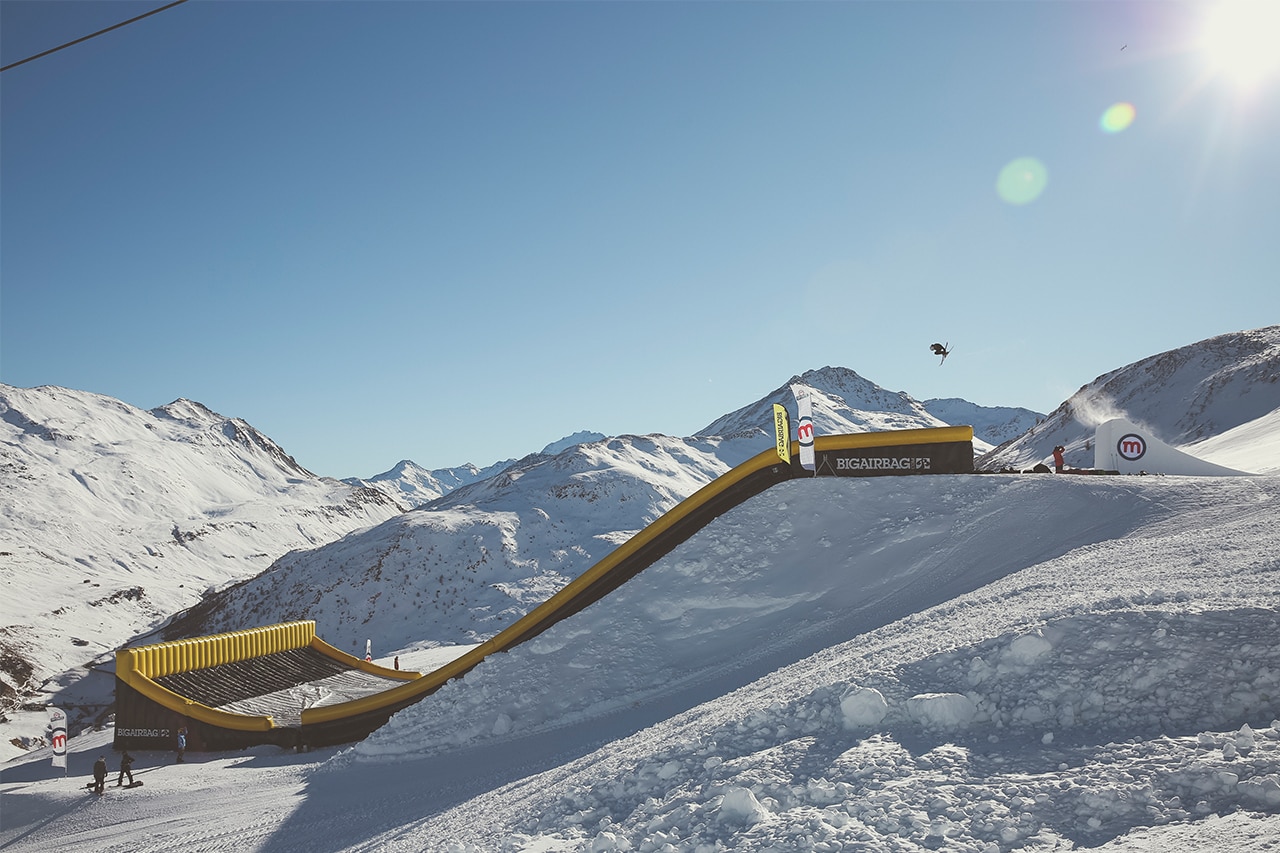 BigAirBag® LANDING
Possible activities:
Ski (ski dryslope)
Snowboard (snowboard dryslope)
Tubby Jump (snow or dryslope)
Snowmobiles
Bike and skateboard
FMX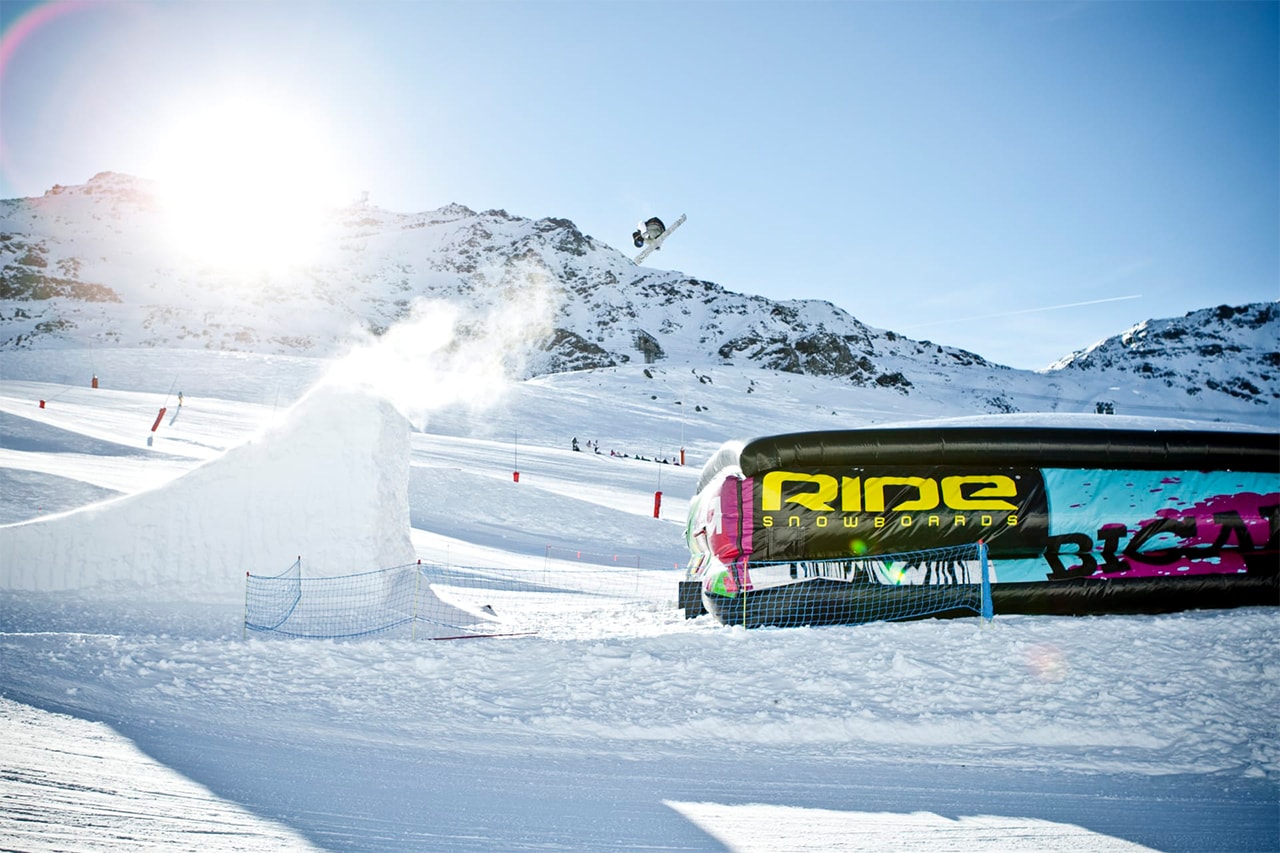 BigAirBag® REVOLUTION
Possible activities:
Ski (ski dryslope)
Snowboard (snowboard dryslope)
Tubby Jump (snow or dryslope)
Freefall
Death slide
Snowmobiles
Bike and Skateboard
FMX
Cliff jumps
Waterslide
Climbing activities
SUMMER & WINTER FUN WITH ONE ALL-ROUND BIGAIRBAG®
A BigAirBag®️ is designed and manufactured to be suitable all year round, materials have been tested from below -40 to + 70 C. We have bags on the highest peaks of the French Alps to the desert in the middle east. If you discover the full use of your BigAirBag you will see a fast return on investment. At our research and development headquarters, we have developed full attractions that will completely transform your vision into a reality, helping your resort to stand out from the rest.
Get in touch with a BigAirBag specialist who will walk you through the steps of choosing the most suitable model for your location.
The complete attractions setup
BigAirBag® engineers a building block structure that allows clients to combine multiple attractions, building a unique turn-key complete setup. The setups are made to perfectly fit your resort and the number of combinations can be limitless. The perfect combination of throughput, safety, and excitement will help your facility to stand out from the rest and increase your overall client experience.
Depending on the space available, BigAirBag® will take care of everything!
Custom made for your needs
Attractive for various target groups
SMART usage of available space
Multiple revenue streams
Fast Return on Investment
An attraction for everyone
Don't know what attraction to choose?
BigAirBag® provides complete consultation, so the attraction fits your resort and your target group perfectly!
Winter     –    Death Slide    –     Summer
An attraction developed for an extreme adrenaline rush for the most courageous clients. After hurtling down the 60-degree tunnel slide, prepare to be launched into the flight of a lifetime. Hold on tight and prepare for a comfortable landing and safe onward journey! The combination of a closed slide increases the level of excitement.
Additionally, BigAirBag® can design the whole setup for your resort, provide the needed materials, and perform the installation. Sit back and enjoy your new unique attraction and the incoming positive feedback from your clients.
"We came up with the crazy idea to launch people into the BigAirBag® with a slide. The team at BigAirBag® loved it and helped us out every step of the way!"

Hacher Bernet - Managing Director at Madrisa Geniesse Den Moment
Custom projects suitable for all age groups
TÜV Certified and safety guaranteed
An unforgettable and unique experience
Easy to operate and maintain
High throughput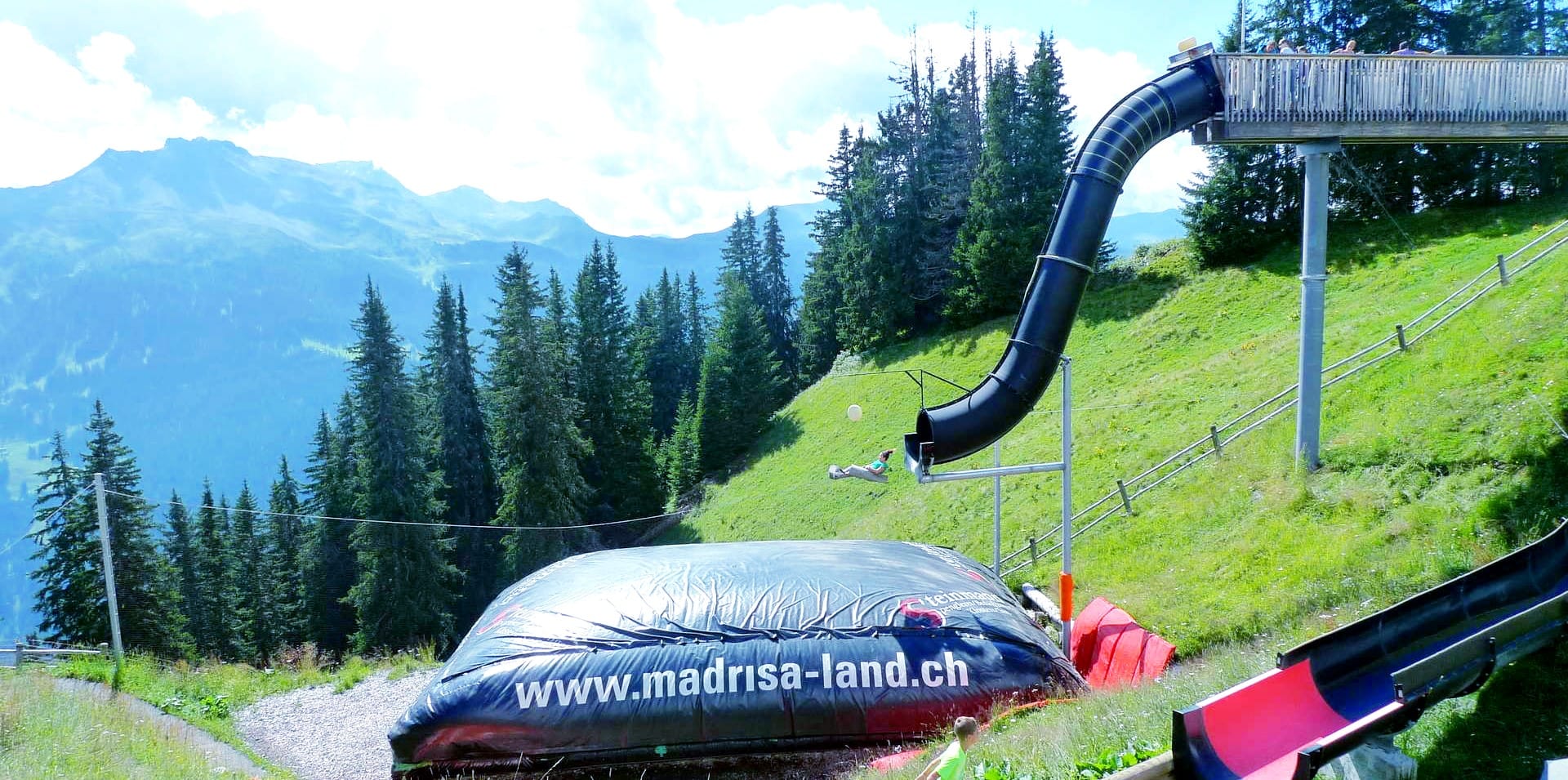 The trampoline station is perfect for both indoor or outdoor use, the simple but smart attraction will allow people to perform various air movements or even try their first ever back flip! The combination of a trampoline and our freestanding Adventure BigAirBag is a great way to entertain a crowd next to a restaurant and expand your attraction portfolio for a low-cost investment.
Appeals to all age groups
Safe and exciting
Easy to maintain and operate
Low running costs
High throughput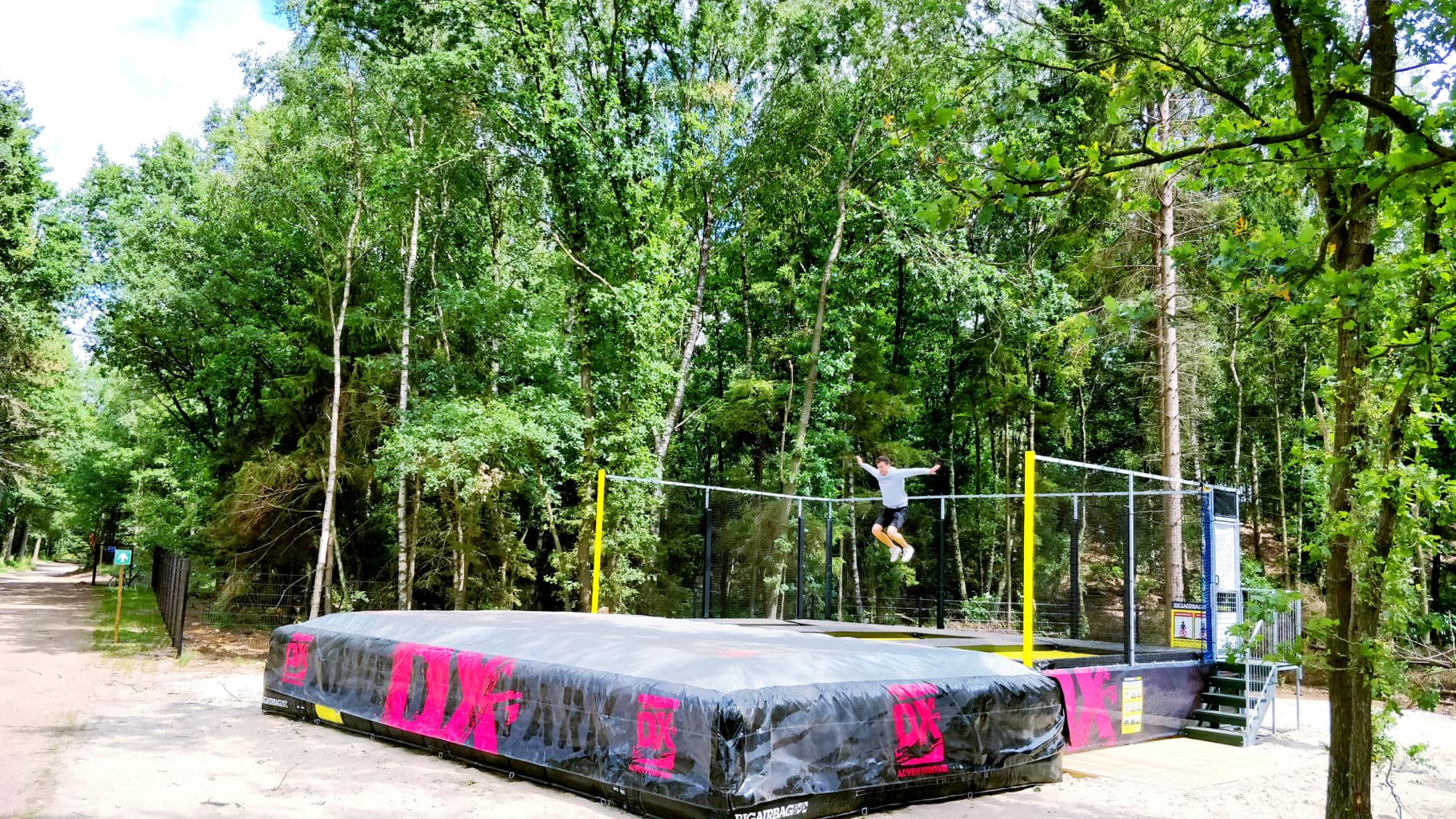 Winter     –    Tubby Jump    –     Summer
The specially designed tubing BigAirBag® delivers high throughput and a guaranteed return on investment. Our tubby jump tracks are easily mounted, creating a spectacular ride for the whole family. Feel the wind in your face while sliding down the 12m in-run before you reach the kicker and are launched in the air before you land safely in the BigAirBag®. The attraction can be paired with a Freestyle or our innovative Tubby Jump BigAirBag, connected onto existing systems or we can deliver the complete setup, offering single up to triple lane jumps!
Appeals to a wide target audience
Crowd magnet, fast ROI.
Combine with other activities such as: ski, snowboard, bike
TÜV Certified and safety guaranteed
Did you know?
BigAirBag® can provide the whole dry-slope setup along with a complete consultation, safety training and installation! 
In winter mother nature provides the in-run and BigAirBag® provides the added kick to your snowtubing setup! The specially designed snowtubing BigAirBag® delivers multiple lanes and massive throughput for a guaranteed return on investment. The activity is a perfect addition for your existing snowslopes as its less skill demanding and requires less energy from the rider.
"In our product lifestyle being stoked comes first. In business, our products are a proven investment!

Hans Weeren - BigAirBag®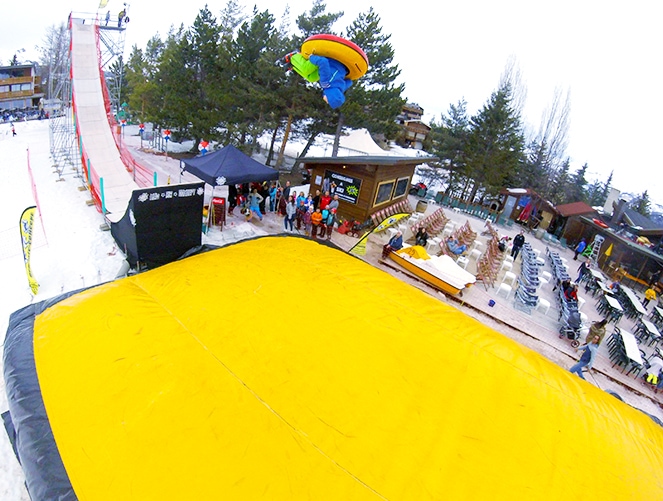 When the snow has gone the fun carries on! We can provide dry slopes which can be used as a tubby platform. Our tubby jump tracks are easily mounted directly onto the hillside, creating a spectacular ride for the whole family. Additionally, the dry slopes can be used by skiers and snowboarders, providing a high variety of activities even during summer to the mountain resort.
"We had 4 lanes at 5 meters which meant we could process 30+ people per minute. The BigAirBag® at the Adventure Run Sydney was hectic but absolutely mental.

Nick Rees - Owner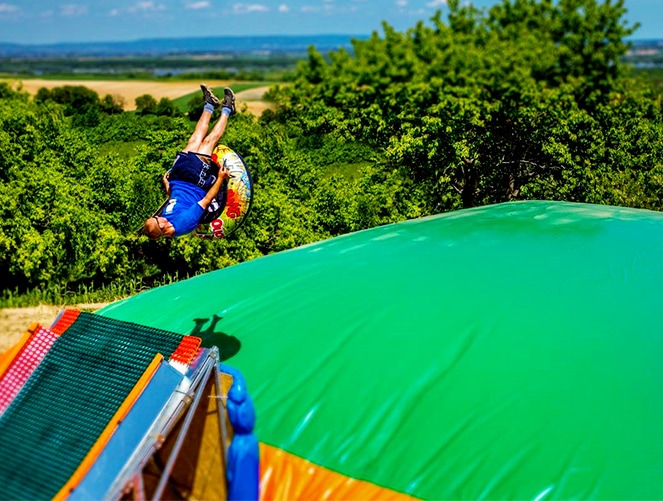 There is always a possibility to gain extra revenue from your BigAirBag®. An airbag can be used not only in mountain resorts but also in skate parks, events, or by professional athletes. A BigAirBag attraction will extend any winter sports season and activate new and exciting experiences during the summer months.
Winter      –    Climbing Activities    –      Summer
One of the unique and safe activities which a Mountain Resort can propose to their clients is a climbing attraction. An extreme experience at first sight, can be converted into a safe one using a BigAirBag®. The charm of climbing is that it has a wide range of difficulty which makes the attraction suitable for a large target audience with different abilities.
A climbing wall can be paired with a Revolution or Adventure BigAirBag® offering yet another dimension to the existing bag. Additionally, by using a turn-key attraction set up, the wall climbing experience can be integrated along with other activities.
"I have been rock climbing for over 13 years now and climbing without ropes gives the ultimate freedom feeling. BigAirBag® helped me to realise my childhood dream of being able to fly, which is such an amazing feeling. Best motivation ever.

Rustam Gelmanov - Professional Rock Climber
A unique versatile attraction
Suitable for a wide range of customers and competions.
Improves coordination and body strength
The BigAirBag can be customized and adapted to fit any existing wall.
To climb an ordinary wall during winter can be challenging because of the low temperatures. However, the season can still offer an extreme experience. During winter, special platforms can be installed which simulate the ice on a mountain. By using special mountain climbing gear BigAirBag can offer the same experience as climbing Everest but in much safer conditions. The setup can be also used for competitions or events as a mobile attraction unit.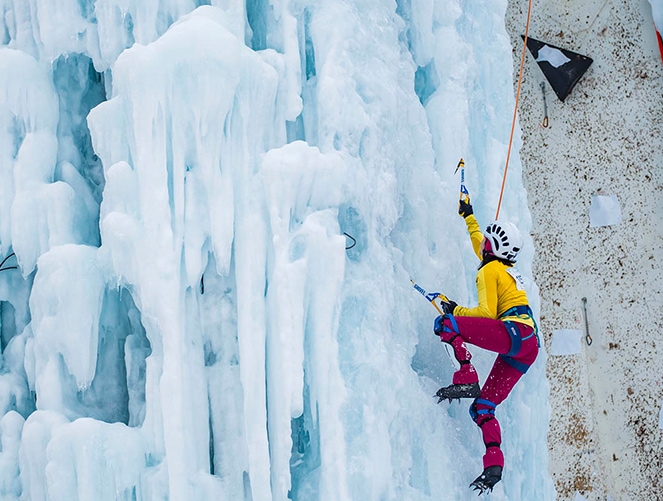 During summer the clients can put their climbing skills to the test with an actual free fall onto the airbag if they lose grip. This attraction simulates the feeling of scaling a mountain high in the air with no ropes, it takes bouldering to the next level. Unique time trial competitions or interactive climbing walls can make the familiar climbing wall attraction into an experience that will help your facility to stand out even further.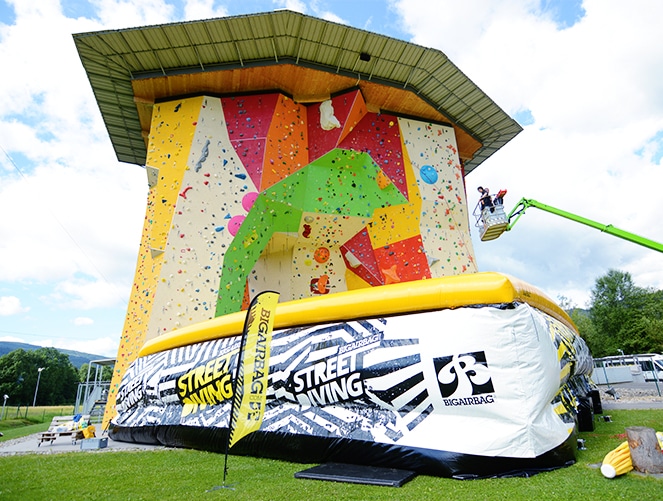 Need advice?
We will help you to convert your one-season airbag into an all-year-round investment. 
Winter     –    Ski and Snowboard    –     Summer
Many individuals can perform basic movements on ski or snowboard, however just a few have the courage to start jumping. This is caused by the fact that many mountain resorts do not offer a suitable platform to train complex aerial tricks. By utilizing a BigAirBag® the ski resorts will attract an influx of riders as a selling point to make freestyle sports more accessible to everyone. By offering a safe and controlled area where people can try jumping for the first time prevents injuries around other parts of the mountain and opens up multiple different revenue streams through ticket sales or annual passes.
Customized Freestyle, Revolution, or Landing BigAirBags can be manufactured accordingly to your location, optional safety rings, and our low friction top sheet will create a high throughput, safe environment for people to try jumping for the first time.
A new dimension to the existing slopes
Highly versatile
Attractive for both professionals and beginners  
Skiing or snowboarding during winter is pretty straight forward. However, BigAirBag® can give it a little twist. Using the natural landscape or building a snow ramp will give a thrilling experience to many riders. The customers can start with simple jumps and increase the difficulty every time.
"As a resort, we wanted to provide kids with the tools they need to build confidence in extreme sports and to transfer these skills into the modern world. Having a BigAirBag® would give the students the chance to try something new.

Ben White - International snowboarder and President of Midwest Freeriders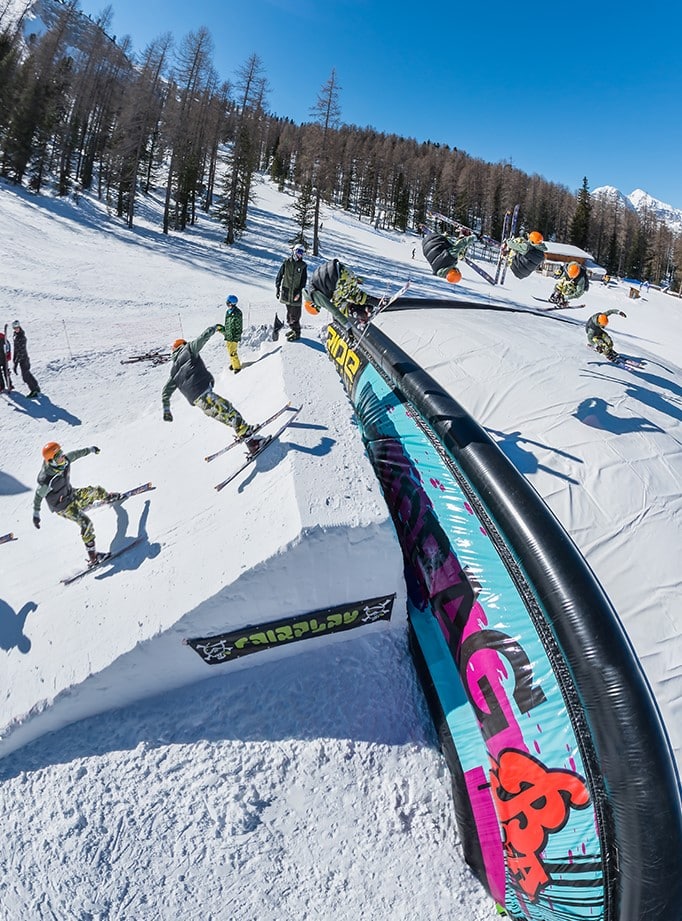 To be able to enjoy the unique emotions of skiing and snowboarding, BigAirBag® can provide dry slopes for ski resorts. A dry slope creates a slippery surface, similar to snow, which gives the opportunity for people to try winter sports or tubing in the summer months.
"I have noticed first-hand that the opportunities with BigAirBag® are endless. I currently own four BigAirBags® for ski- and tubby jumps in Les Trois Vallées and is looking to add at least one more. The business is doing very well.


Bernard Perrachon - CEO FOOLJUMP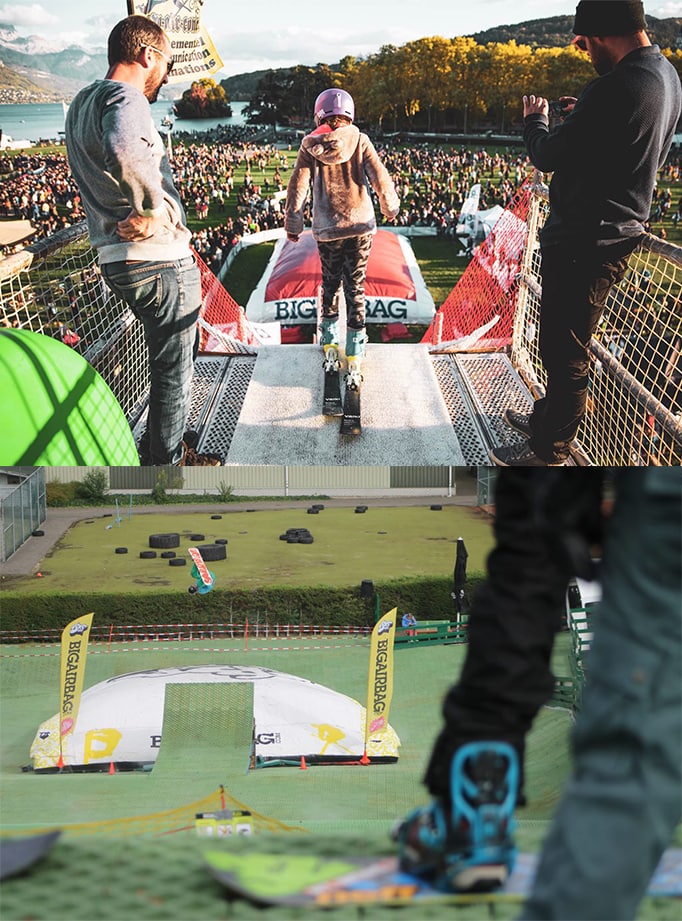 Winter      –      FREEFALL      –      Summer 
The BigAirBag free fall attraction is one of the most popular models that we offer to our clients. Regardless of its simple concept, a free fall into a BigAirBag creates an adrenaline-pumping unique experience that you cannot try anywhere else. For some, it's an opportunity to overcome their fears, for others a platform to train aerial tricks, the difference between jumping into a BigAirBag compared to water will surely make those knees wobble. As an all year round attraction without the need for extra equipment it makes a convenient setup for most locations.
We can provide the complete attraction with jumping platforms up to 8m high making this attraction suitable for any target audience.
Easy to set-up and operate with limited space available.
TÜV Certified and safety guaranteed
Can be used in combination with other attractions
Attractive for all age groups
Complete installation
"We are extremely happy with the combination of the Jumping Tower and BigAirBag® free fall set-up, it is an activity that can be used by everyone! Both staff and guests love the excitement of falling through the air!

Sven Heijboer - Duprat Concept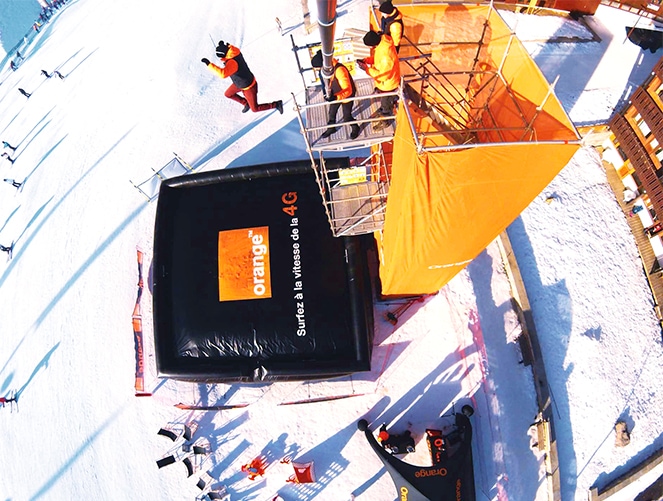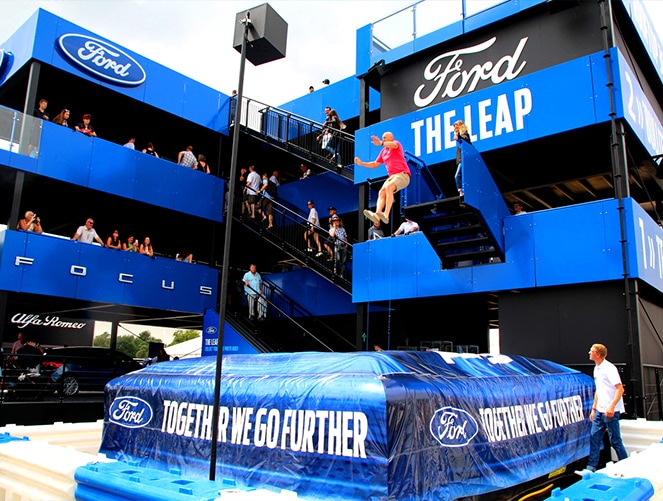 Winter    – Snowmobiles and FMX –    Summer 
As more Mountain Resorts look to stand out from the rest offering entertainment to guests or other ways to earn revenue through the year. A BigAirBag training ground for freestyle motocross, snowmobile or quad riders can be a unique example of thinking outside the box. As industry leaders within the action sport airbag industry, we understand the need for a safe training facility like this.
Combine our Landing with our Revolution BigAirBag with full Kevlar top sheets that can deal with the hardest of falls and heaviest of impacts and create a training facility, unique attraction for existing guests that people will travel far and wide to visit.
Unique and eye catching

Events, festivals, and rentals

Crowd magnet

Complete installations and safety training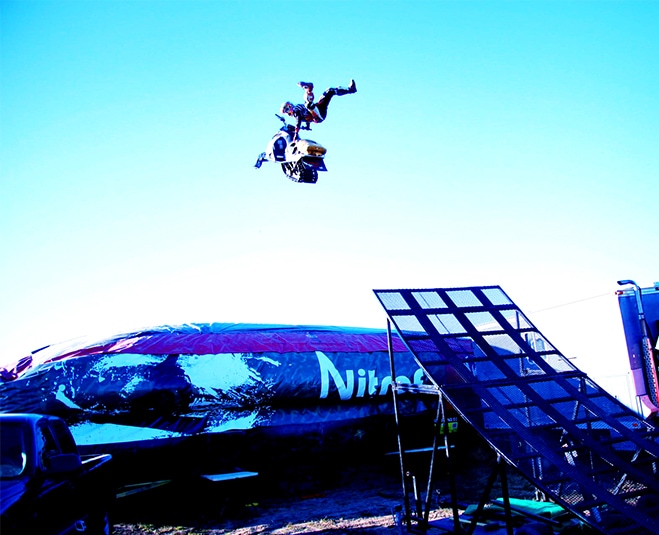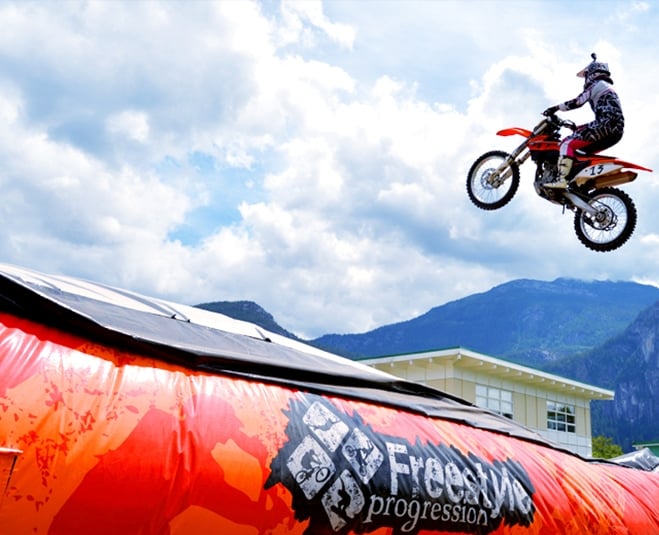 Winter      –    Water Slide   –      Summer
Some mountain resorts don't even think about a water slide, though it's a great idea to attract new customers, especially during summer. The airbag will be a perfect addition to a swimming pool, making it more fun and appealing for a younger audience. The attraction can be paired with a Revolution, Adventure, Freestyle or Landing BigAirBag®.
Highly attractive especially during summer
Safe and exciting
Low running costs
High throughput
Usually, the venues don't use their pools during winter time due to low temperatures. BigAirBag® gives you the opportunity to custom build an airbag which fits perfectly in the pool, so it can be used during the winter season.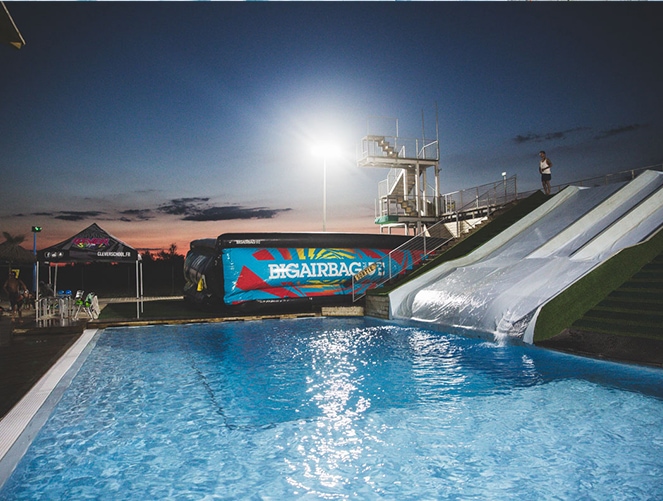 The combination of warm weather, water and slides are appealing for all age groups. The BigAirBag® water slide activity can be paired with a tubby jump. As a result, the same materials can give twice as much revenue during a year.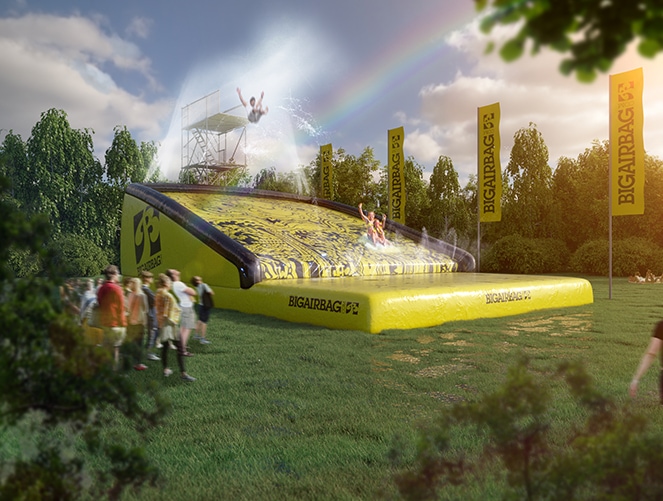 We know, there is a lot of information to process, but the limits of using your airbag are truly defined by your imaginations. That's why here, at BigAirBag® we help you to Redefine your Limits. Don't hesitate to contact us, so we can give you the best possible solution.
Telephone (EU): +31 20 893 2161
Telephone (USA) +1 619 374 1350