As being the market experts in airbags we are here to help our customers with reopening their parks in the safest and most hygienic way. We have developed an Antimicrobial Topsheet material for optimal hygiene. In our current environment, the hygiene of loose foam pits is questioned more than ever. Therefore, a complete Foam Removal Service is now available when purchasing a Foam Pit BigAirBag®. That's not all, because of the economic impact you might have recently had due to unforeseen closures, we are now offering favorable payment plans to support you in the reopening process.
01

Antimicrobial Topsheets
Our Antimicrobial Topsheets include a unique combination of silver technology for antiviral and antibacterial effect. It is designed to inhibit the growth and persistence of bacteria and enveloped viruses on textile surfaces. With the use of this intelligent Swiss technology, the BigAirBag Topsheets are hypoallergenic, self-sanitizing and have a germ-resistant surface.
Why choose an Antimicrobial Topsheet? 
Antiviral & Antibacterial – No need to clean daily
ASTM E2149-13a certificate and Fire retardant (Rating B1, DIN 4102)
Residual virus infectivity tested according to a

modified ISO 20743 method

No increased

ecological impact

No extra costs
Two to three weeks production time
Cheaper and easier than cleaning a foam pit daily
We have all previous designs on file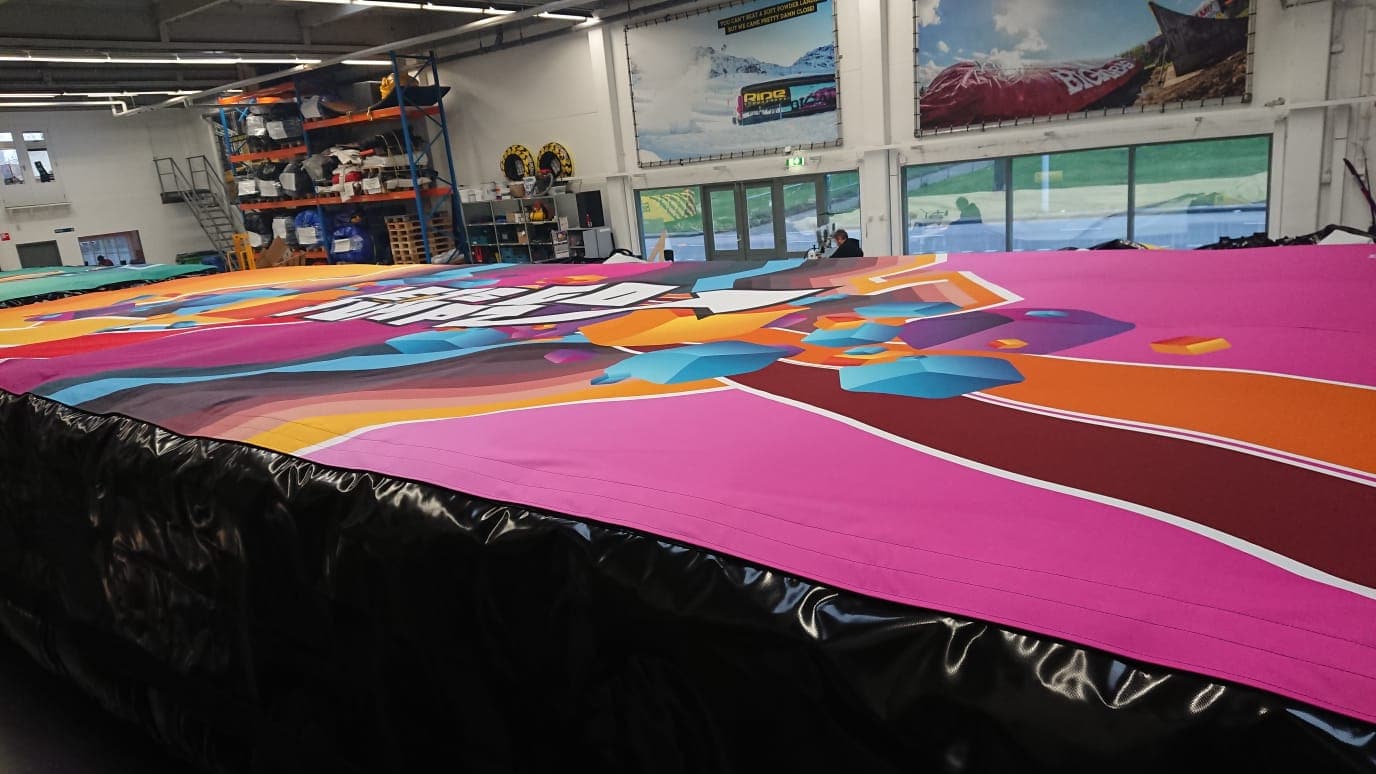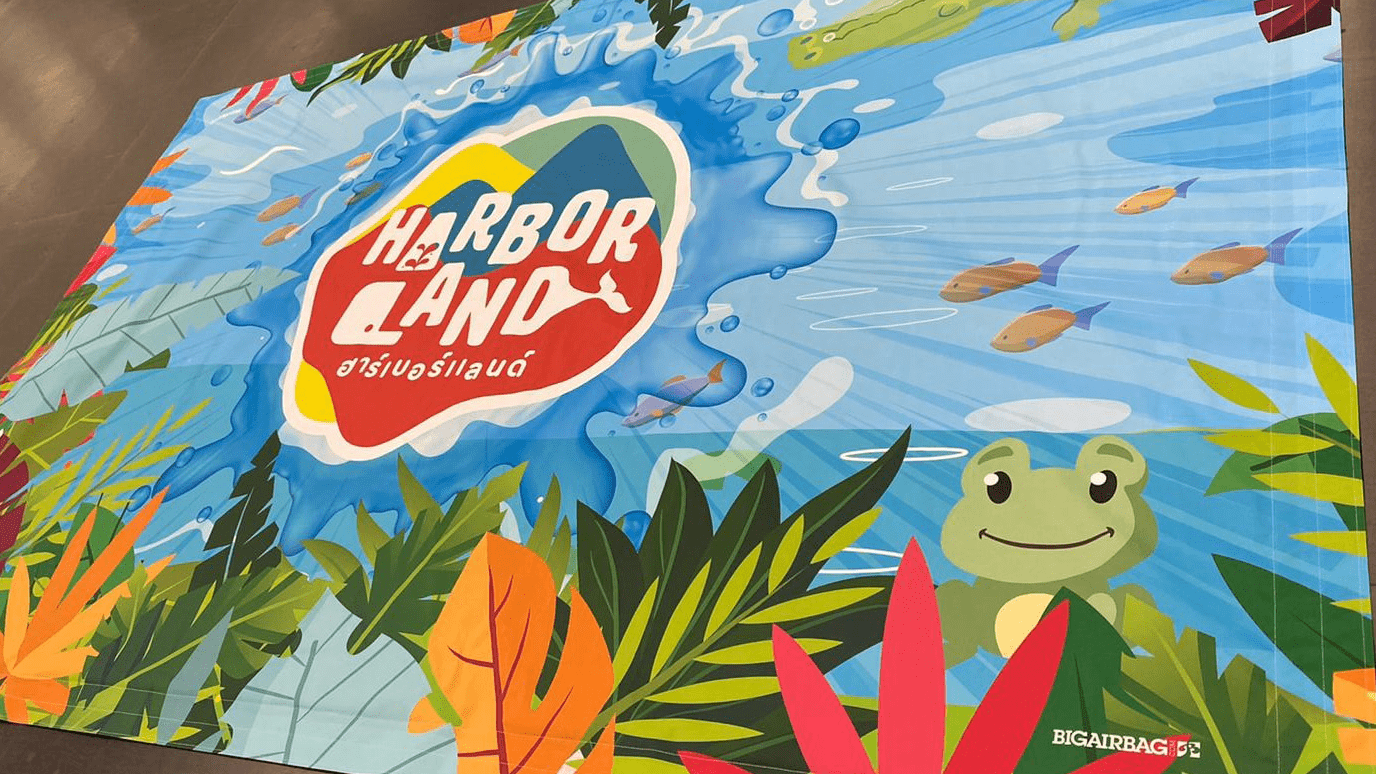 Find out more about our Foam Pit BigAirBags! 
02 Easy to replace & maintain 
Recently, the hygiene of loose foam pits is questioned more than ever. Properly cleaning a foam pit has proven to be an impossible task, since all foam pit blocks need to be taken out and disinfected individually every day. With the current sharpening of hygiene and safety regulations, this is the right time to consider replacing your foam pit with a BigAirBag® to ensure a safe and healthy environment for your customers suitable for the current climate.
Compared to traditional foam pits, BigAirBags are much easier and cheaper to maintain. With our lightweight materials and innovative manufacturing techniques, we can replace foam pits of any sizes and shapes.
Why choose a Foam Pit BigAirBag®? 
Replace your foam pit in one day!

BigAirBags are cheaper than foam after 18 months (lifetime 5-7 years)

Complete Foam Removal Service available

No removal of redundancy beds or trampolines necessary

Increased hygiene, safety, throughput & user experience

30 mins of maintenance per month

All sizes and shapes possible

Regain

 

guest trust & confidence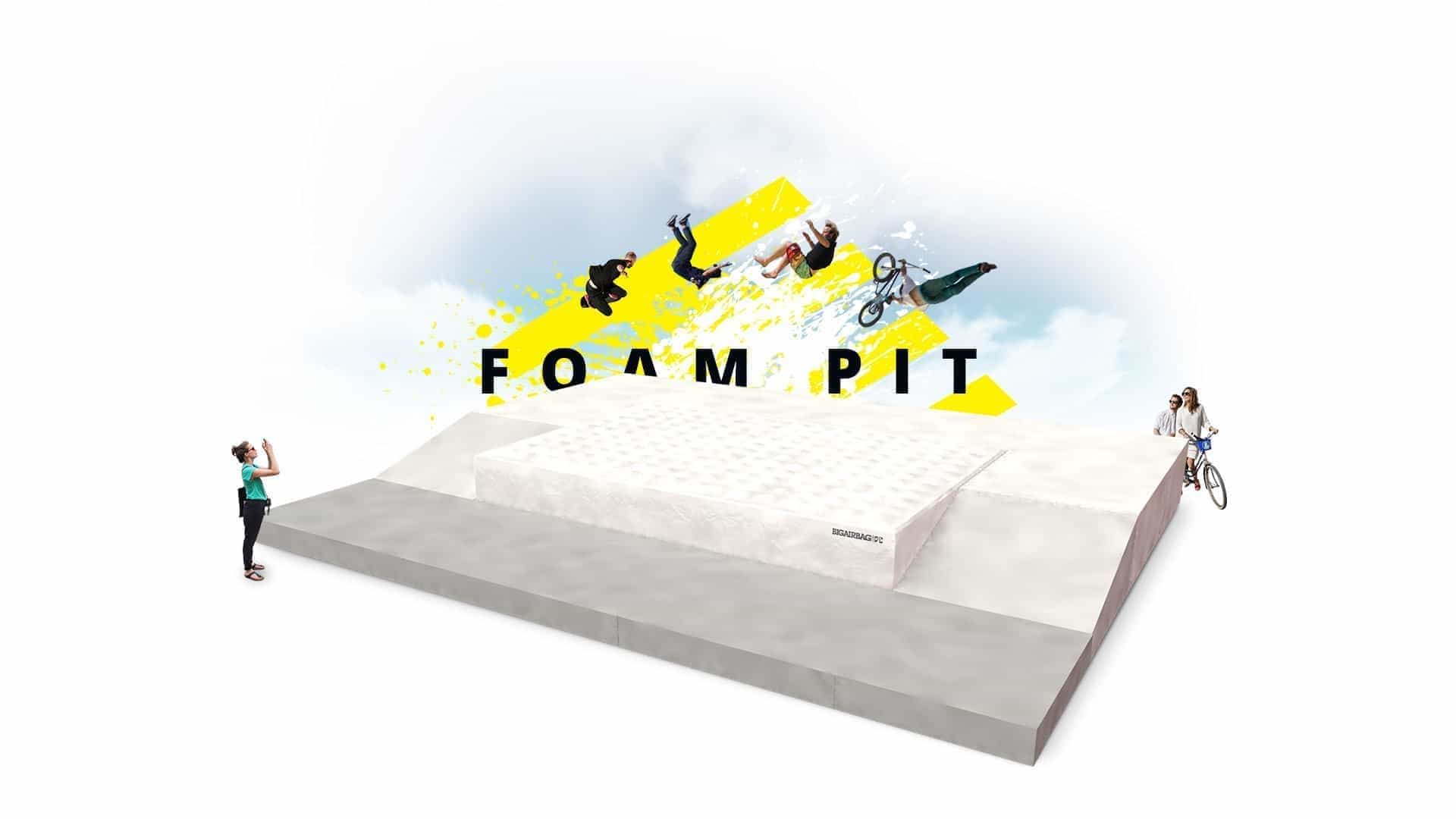 Complete Foam Removal Service 
At BigAirBag® we understand that replacing your foam with an airbag brings some operational issues. We provide a complete Foam Removal Service. Durable & lightweight solutions allow us to place the BigAirBag® in any existing foam pit, also on top of a redundancy bed. We can replace your foam for a BigAirBag® within 1 day and work flexible hours, taking the opening hours of your park into account. 
The highly advanced Foam Pit BigAirBag® features multiple air-pillars which absorb impact individually, allowing for simultaneous landings from up to 8m/26ft. above ground level. Due to its unrivalled softness, durability and optimal hygiene the Foam Pit BigAirBag® has become the preferred way to jump safely in trampoline parks, freestyle parks and gymnasiums across the globe. In comparison to a loose foam pit, the easy exit of the Foam Pit BigAirBag® provides an increased user experience and higher throughput, while ensuring a safe and injury free environment for your visitors.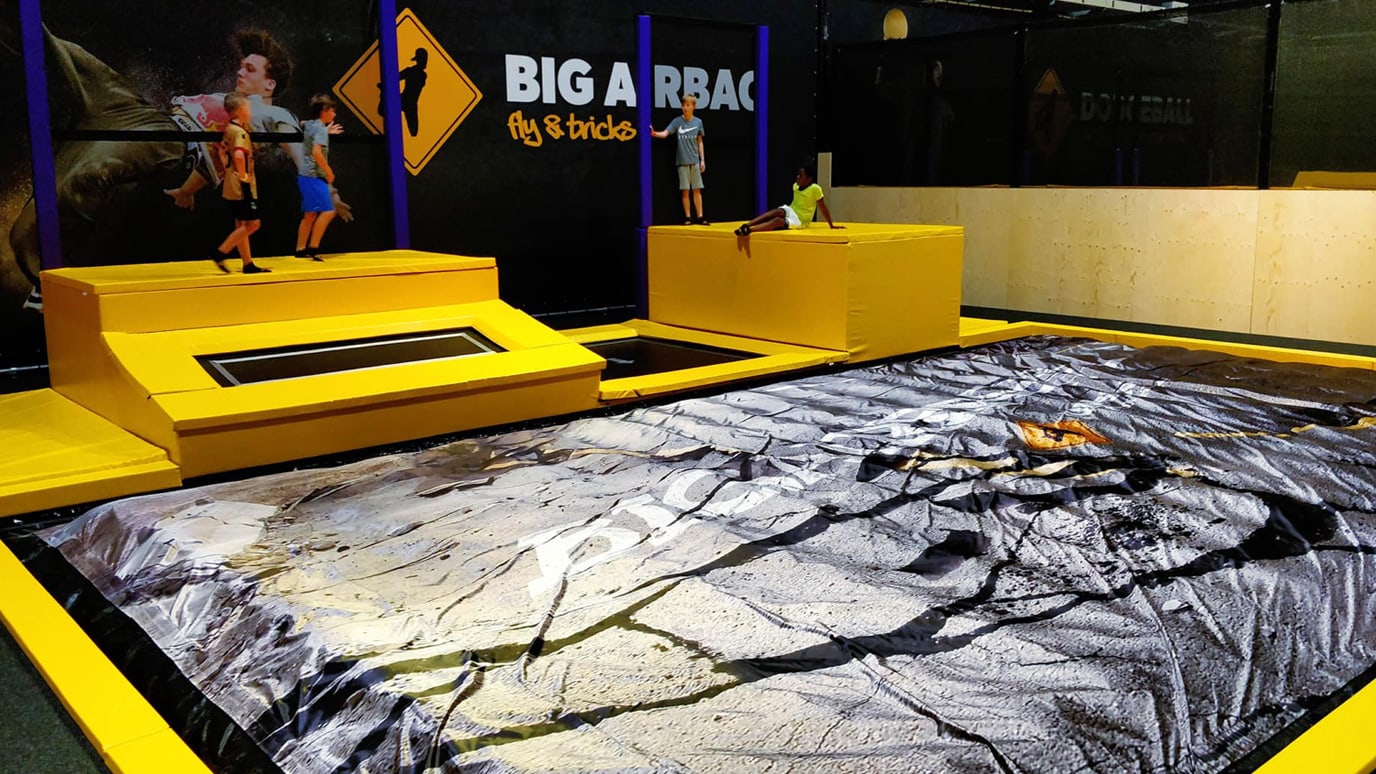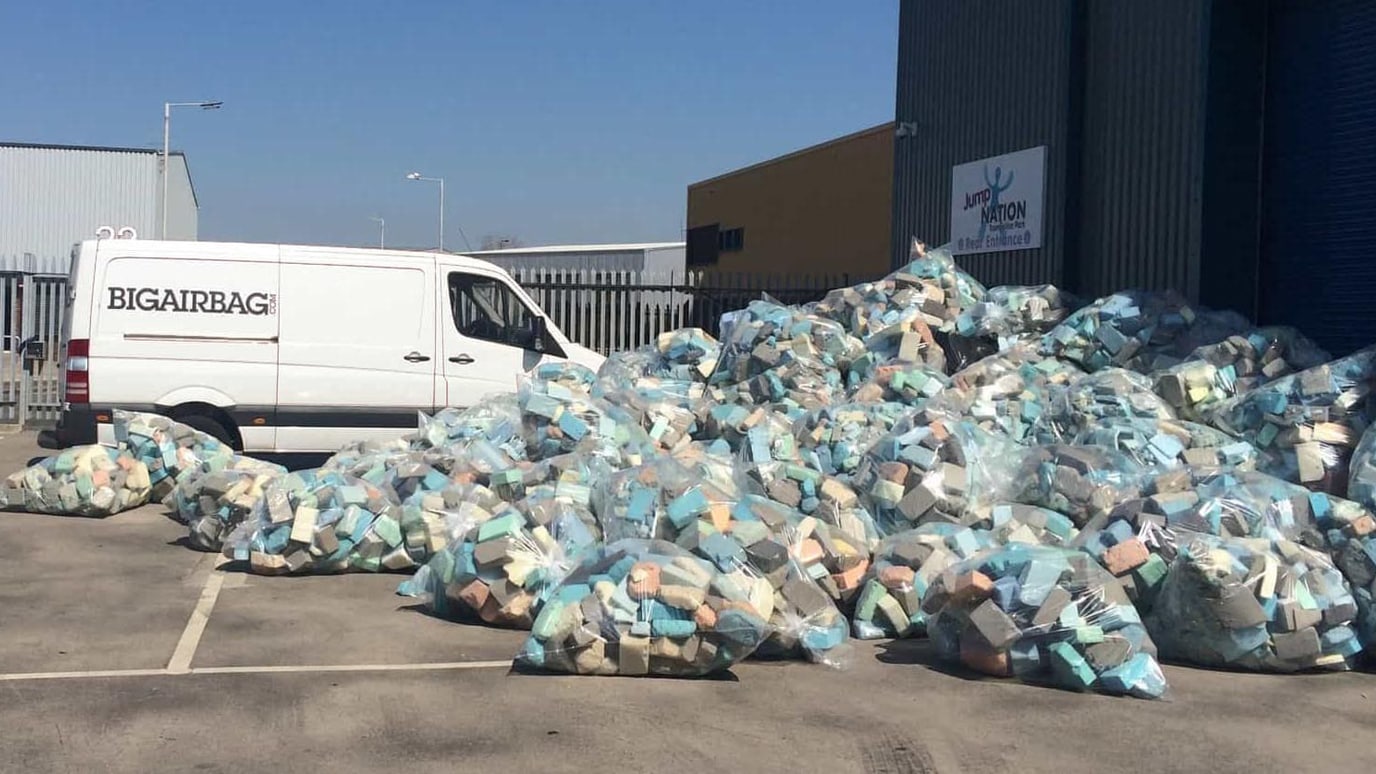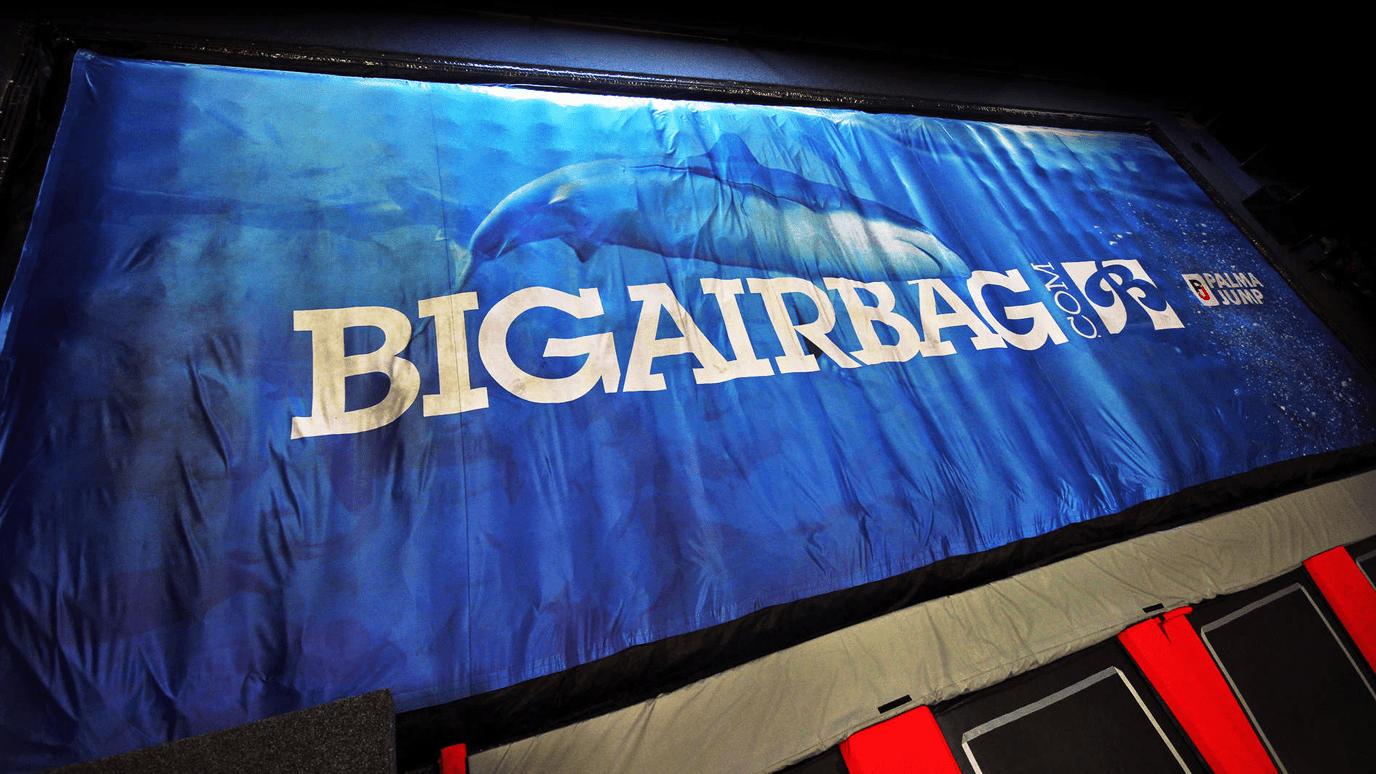 Want to incorporate these hygiene features in your park? 
We are aware of the possible ecomonic impact you may have recently suffered due to unforeseen closures. Which means we have changed our payment requirements to support our customers in the reopening process of their park.
In the reopening process, it is of high importance to manage your guest perception. By having a BigAirBag with a certified antimicrobial topsheet for providing optimal hygiene, customers will regain confidence and trust to return to your park. 
When purchasing a BigAirBag®:
Pay only 10% first as a downpayment to start production
Pay another 30% upon completion of the order (40% outside EU)
Pay the

remaining amount

of the payment through monthly payments up to 24 months
Or: pay off

quicker

without getting a penalty!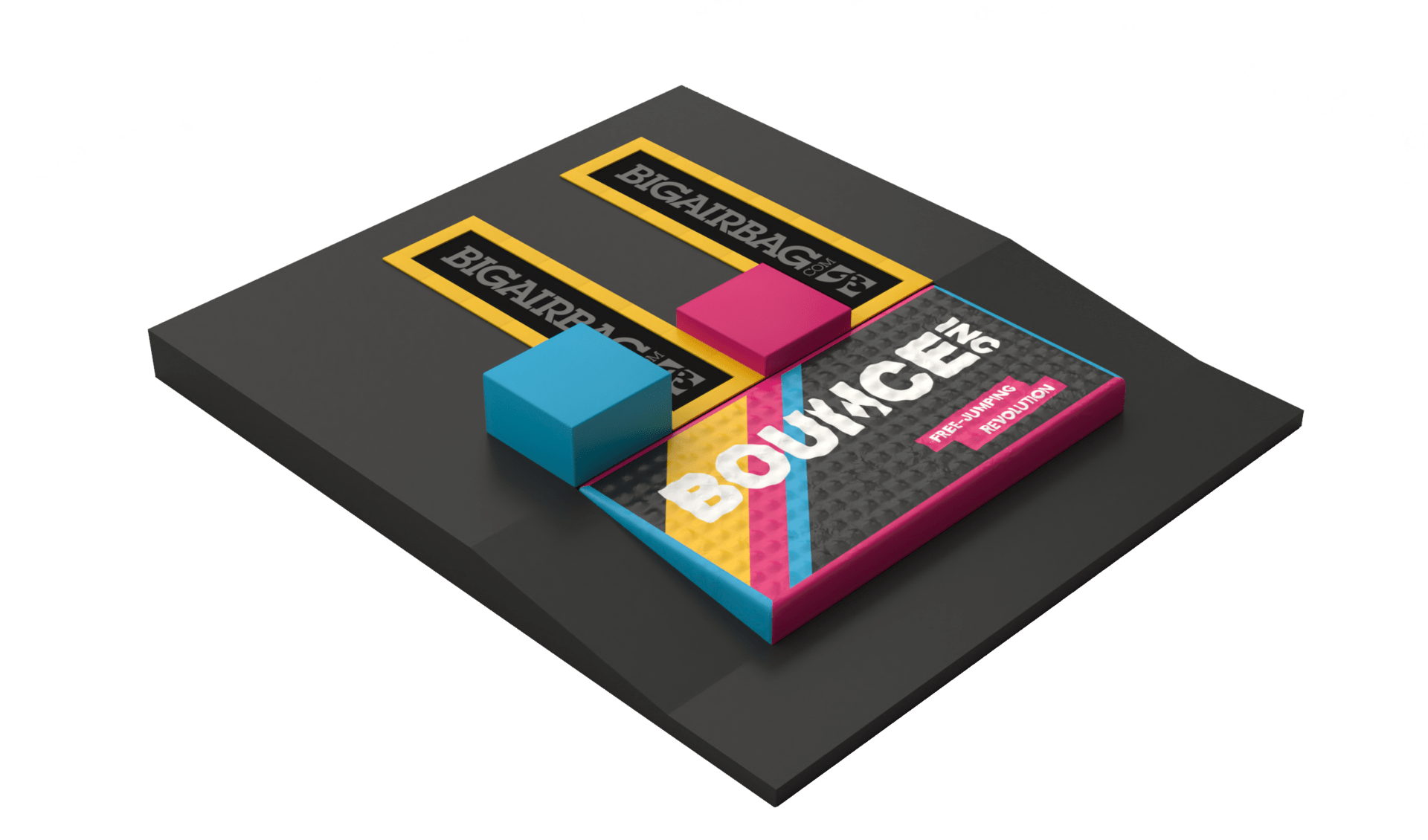 Why a Foam Pit BigAirBag® saves you time and money
In the last couple of years we have conducted research in several indoor parks and developed a business model, comparing loose Foam Pits with the Foam Pit BigAirBag®. In this case, we have used a standard size foam pit (6x6m./20x20ft.) as a benchmark. To form the business model, we've taken a closer look into the maintenance process of foam pits regarding labour and reordering foam blocks. 
The results: 
FOAM PIT               AIRBAG      
9-12 months               4-8 years
€9.720,-               €15.331,-
$11.013,-               $17.371,-
€4000,-               €800,-
$4500,-               $900,-
1 hour/day              30 min/month
BigAirBag® expertise & complete consultancy
Leave your details below and we'll reply within 24 hours
[contact-form-7 id="4″ title="Contact form 1″]