Conquer your fears!
FearLess Adventure Park is here to help you enjoy more and FEAR less! Their 32,000-square-foot indoor adventure park was built with safety in mind, so you can try out new things without fear. With a variety of attractions, from ninja courses to the newest in virtual reality gaming, stunt jump, basketball, trapeze, trampolines and a family friendly arcade, the park offers something for everyone and every age.
Whether you want to reserve a party room for your child's birthday or you're looking for a place to bring out your inner child, they hope you'll visit them soon and conquer your fears!
The FearLess Adventure Park is built  upon three pillars:
The Park was designed with safety as a priority. With the help of BigAirBag, there are specialized alarms added on some features that actively prevent issues that may compromise your safety.
A variety of features and games to ensure fun for all ages! With everything from play area for toddlers to ninja courses and trampolines where experienced coaches are available to give you pointers, the park offers exhilarating fun for a day, return trips with memberships, or booking private parties and events.
The customers should be able to come and visit, so the team has worked hard to ensure that it remains affordable.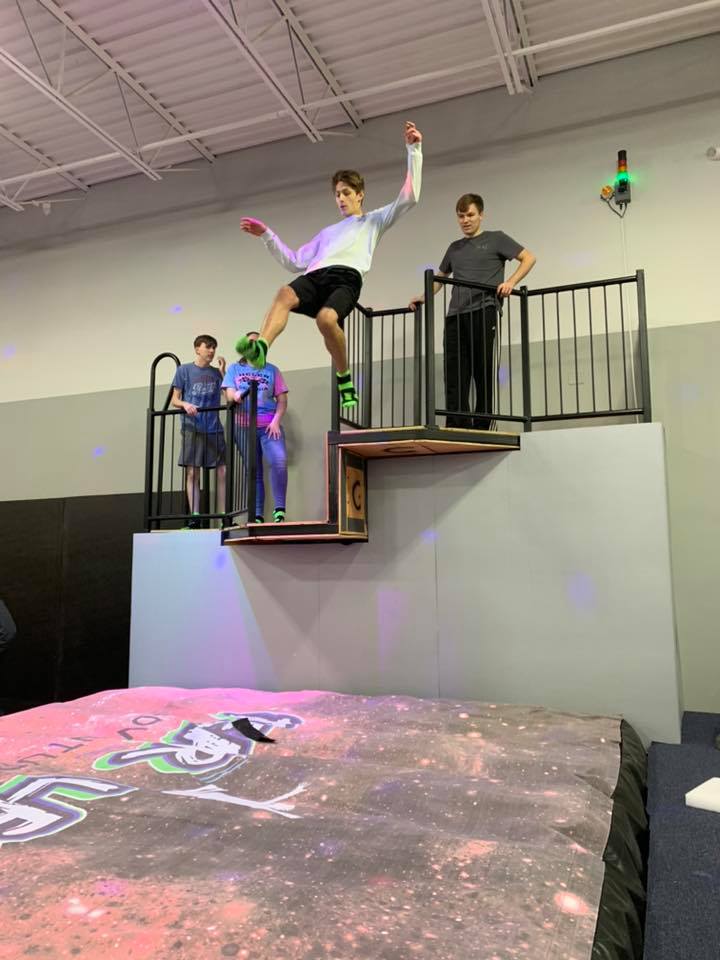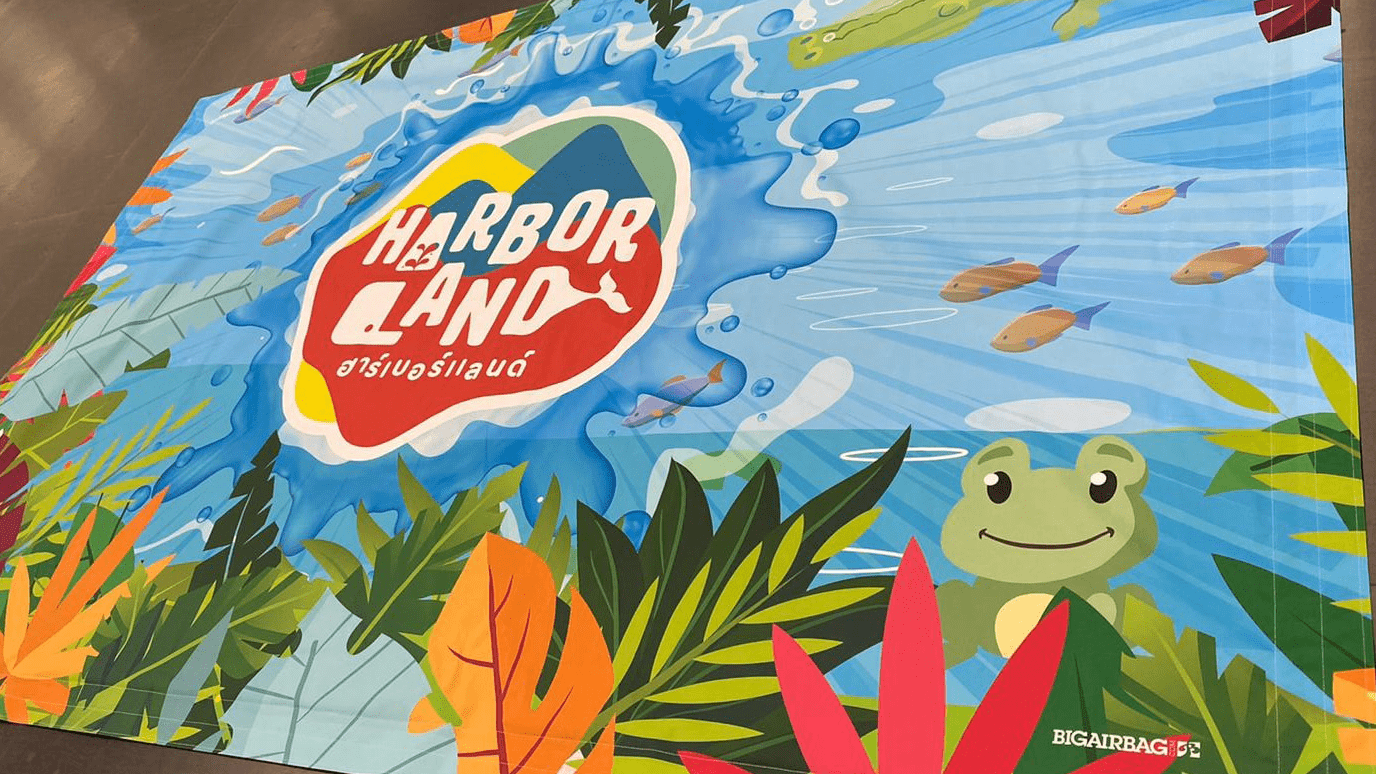 BigAirBag Hygiene solutions  
Kills micro-organisms and stops their growth – No need to wash daily
ASTM E2149-13a certificate and Fire retardant (Rating B1, DIN 4102)
No increased ecological impact
No extra costs, same as normal Topsheets
Two to three weeks production time

Cheaper and easier

 than cleaning daily
We have all previous designs on file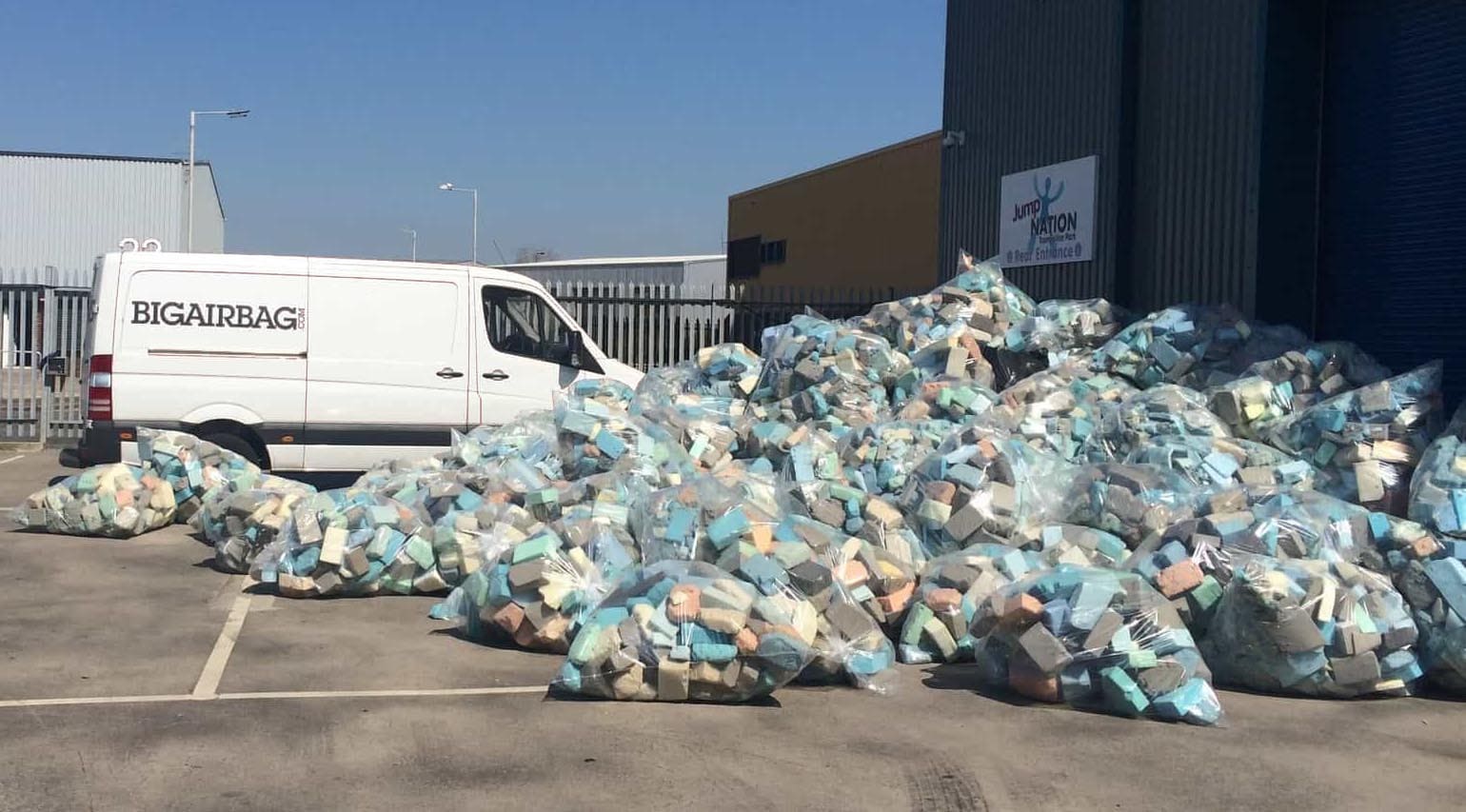 Complete Foam Removal Service
At BigAirBag® we understand that replacing your foam with an airbag brings some operational issues. We provide a complete Foam Removal Service. Durable & lightweight solutions allow us to place the BigAirBag® in any existing foam pit, also on top of a redundancy bed. We can replace your foam for a BigAirBag® within 1 day.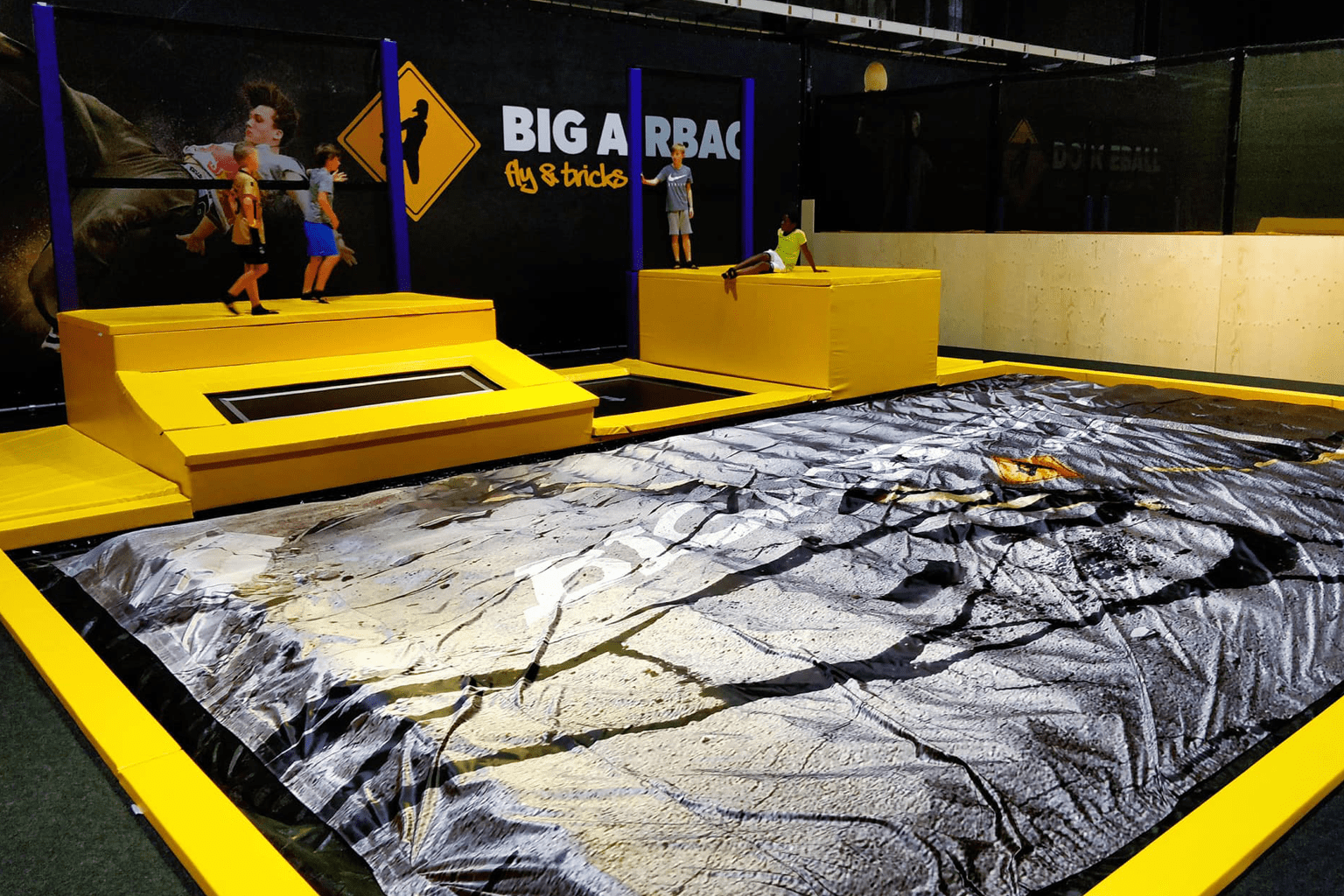 BigAirBag® is aware of the ecomonic impact of COVID-19 on a lot of our clients. Which means we have changed our payment requirements to support our customers in the reopening process of their park.
Incorporate these hygiene solutions in your park!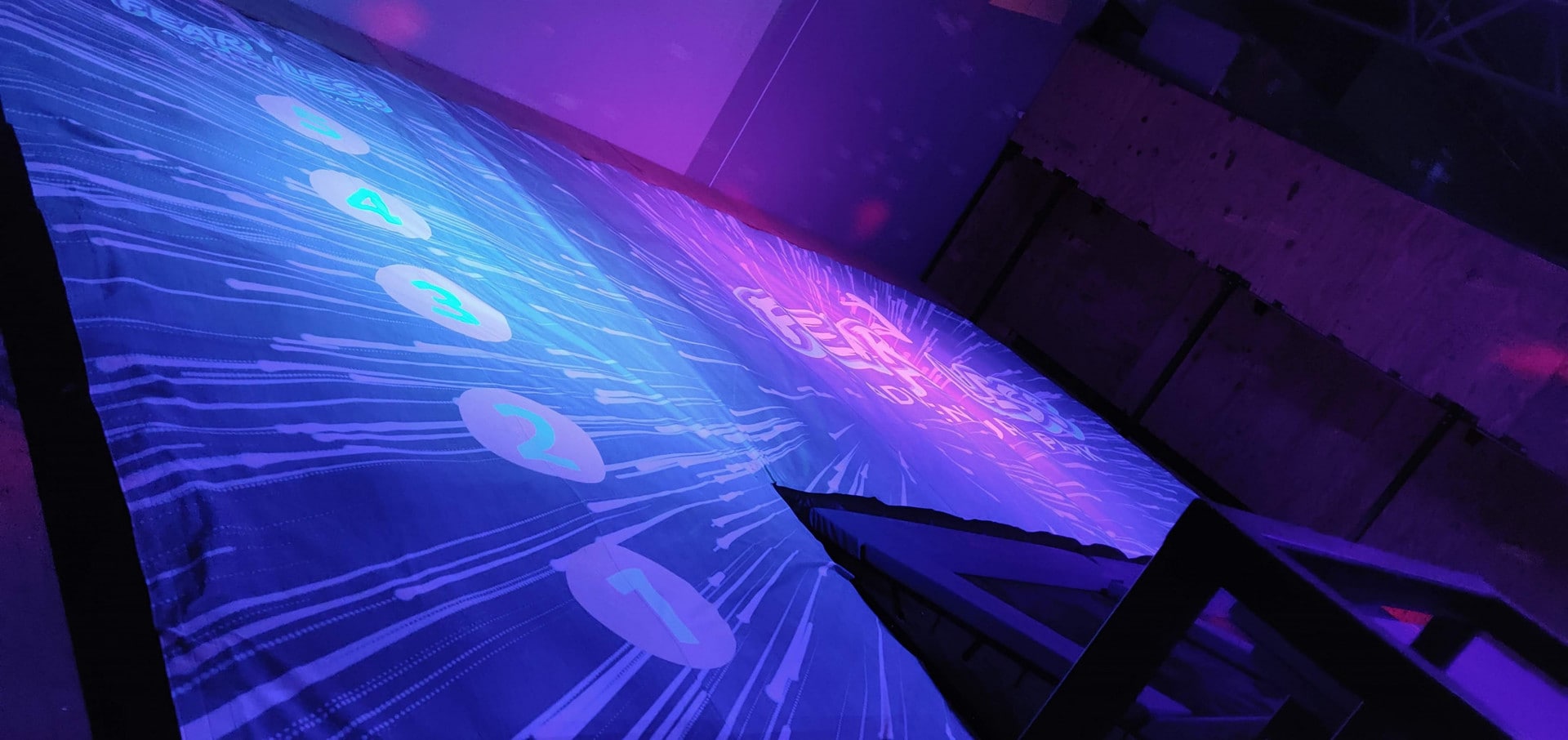 The first Park to test our newest innovations 
In February, one of our team members went to North Carolina to visit the Fearless Adventure Park in Mooresville. He was given the opportunity of installing three Foampit BigAirBags, including some of our newest innovations:
Continuous pressure measurement
Analogue Safety System
Ultraviolet Topsheet
Continuous pressure measurement
This new system continually measures the pressure of the foam pit airbag. This is attached to the alarm system, which has a traffic light device jumpers and staff can monitor all day. It turns green when the pressure is ok to jump, orange when it's calibrating/starting up and red when the pressure is either too low or too high to use.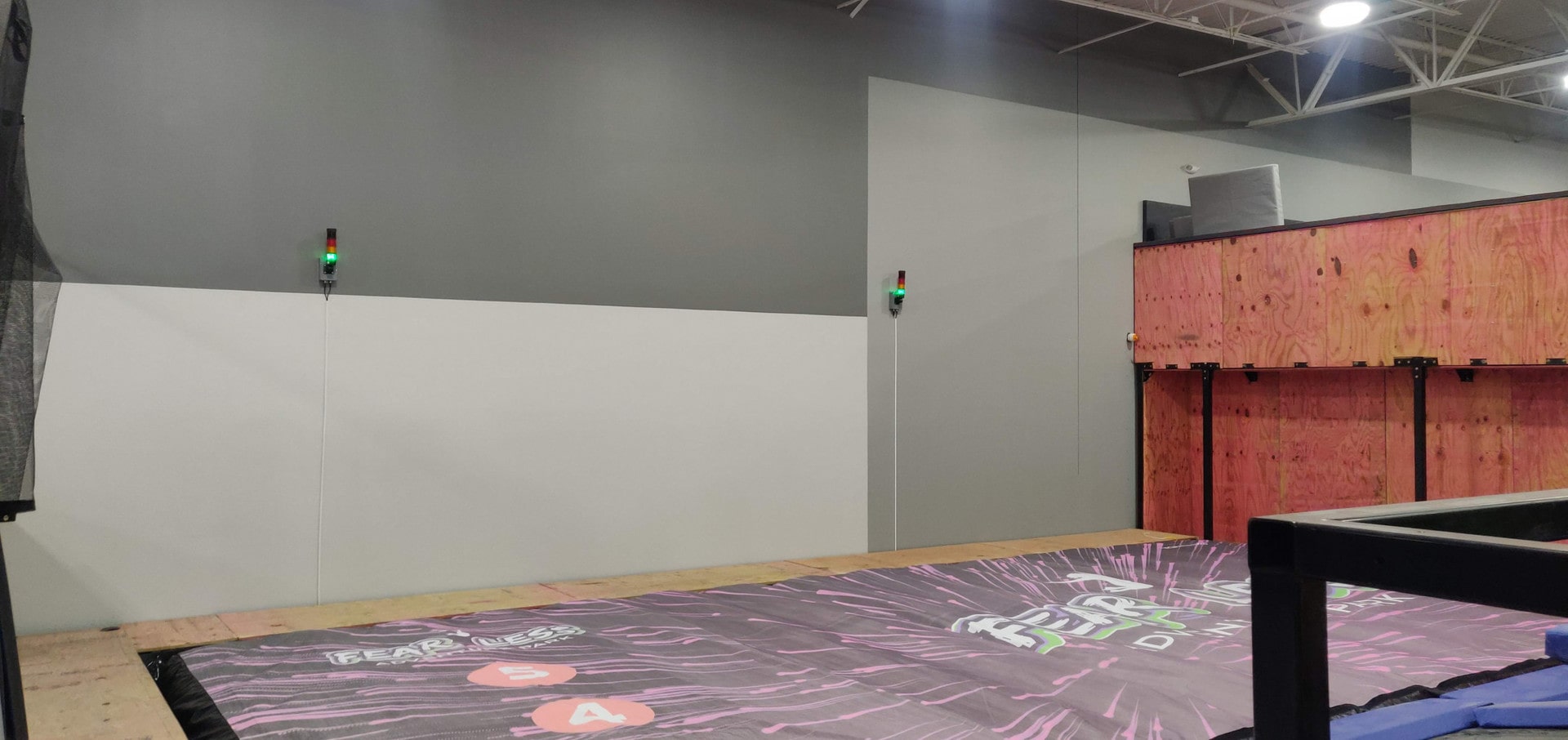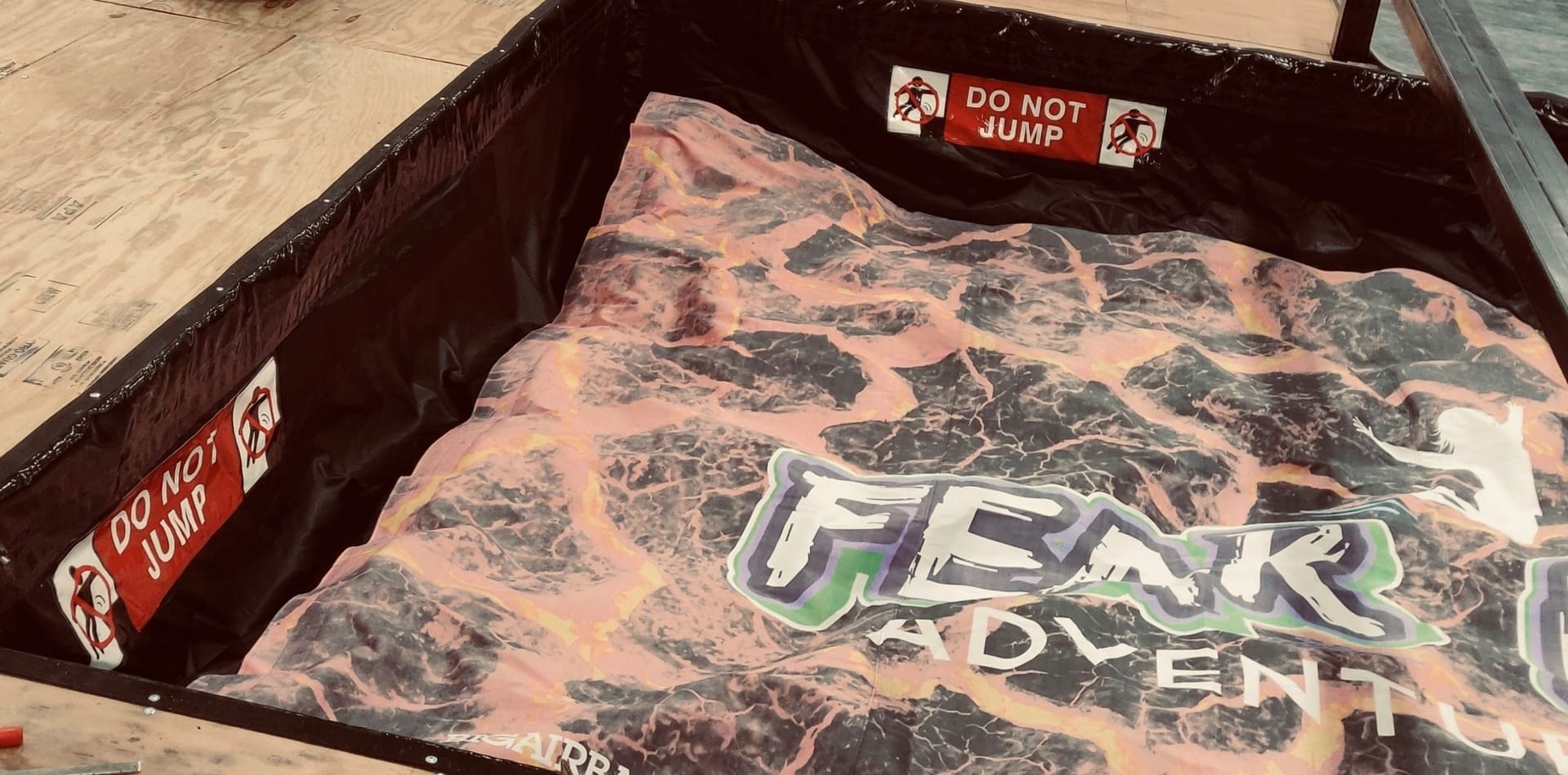 We also added an analogue safety feature: a 'Do Not Jump' sign will appear automatically when the BigAirBag deflates. This warns users when they shouldn't jump. Prefer a more visual display? Well, it's even possible to set-up a screen connected to pressure measurement. If the pressure is safe, you can even show other visuals. It's a brilliant way of turning a safety feature into a fun interactive add-on to improve the user experience at your trampoline park.
 Keep an eye out for our newest innovations
Looking to maximise business and prolong the fun well into the night?
We now supply UV reacting topsheets which light up underneath a blacklight. Just picture a kid's party where children can jump onto a sheet of glow-in-the-dark stars or a Halloween themed session with 'spooktacular' images branded across it.
This simple add-on completely transforms the experience into an unforgettable one.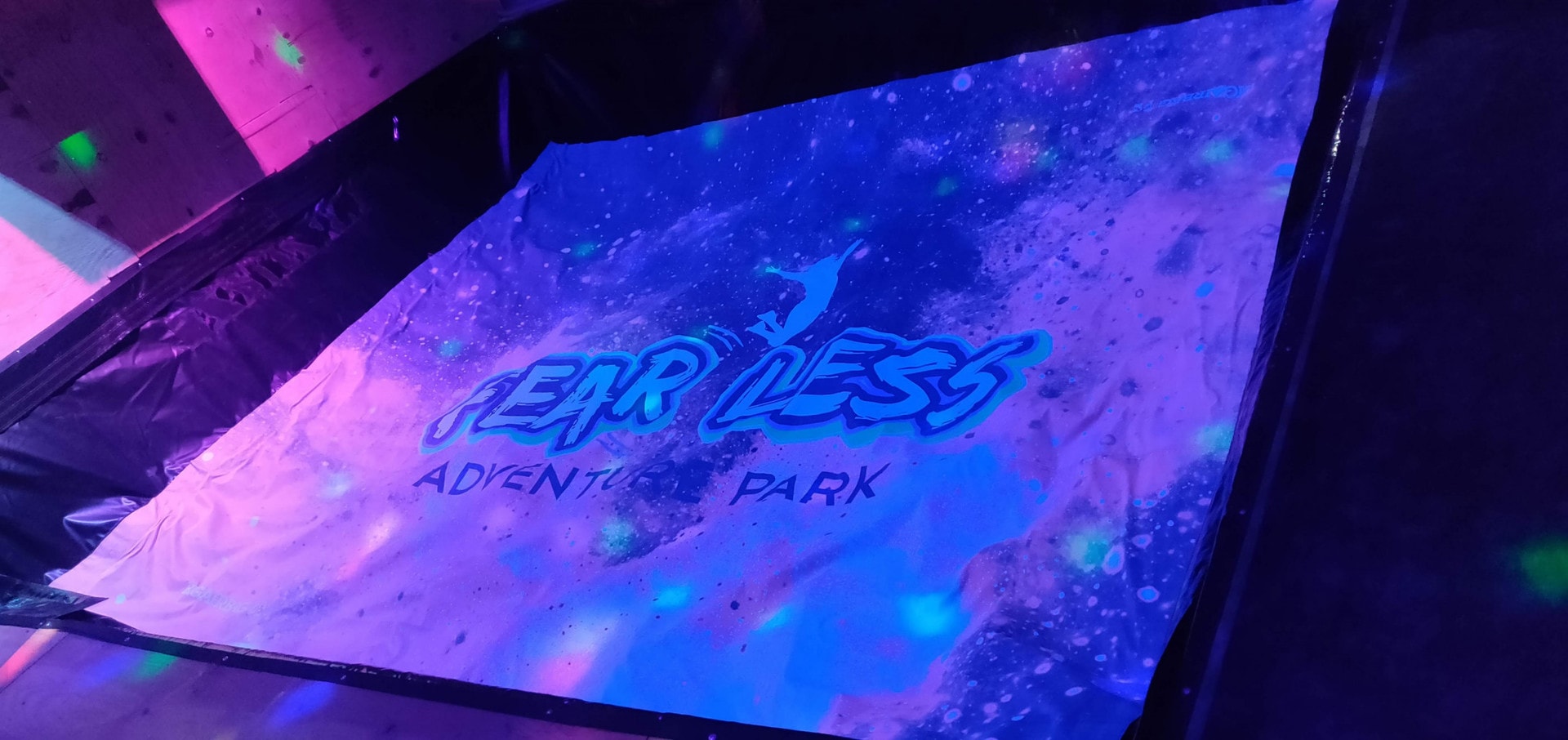 "Luckily, I had the opportunity of installing three Foam Pit BigAirBags in this beautiful indoor park. This was the first time for us to install our newest alarm system, analogue safety system and pressure measurement, which made this trip very special.

Dean Sombroek - BigAirBag Engineer
      Did you know we sell airtracks?