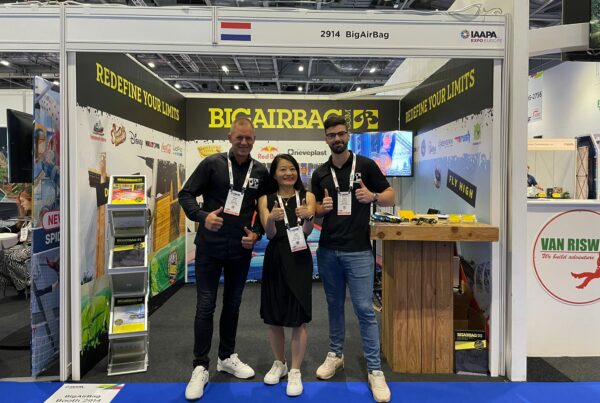 BigAirBag had the opportunity to be at IAAPA Expo Europe again. This time it took place in the magnificent city of London.
The show welcomed 30% more visitors compared with last year's edition in Barcelona with people from over 90 different countries.
It was great to welcome industry professionals to our stand and inspire park owners and managers looking for new activities and attractions for their businesses. Our sales representatives were more than happy to offer solutions to the challenges that companies experience and contribute to their commercial success. At the same time, we learned a lot about trends and challenges in the industry.
Besides potential new customers, we also managed to catch up with some old friends and talk about the current state of the industry and how we can stay beneficial to each other.
We were blessed to be invited to various social gatherings organized by several building partners. These strong relationships make us feel proud and tell us that the key players see great value in working with us.
Joining ABEO Group allowed us to exchange expertise with even more building partners like Fun Spot, which makes communication more open and successful, and thus, we can always be prepared to solve whatever challenges our clients might have!
We can not wait until next year's IAAPA Expo Europe in Vienna to meet you again and be of value to you. In the meantime, do not forget to visit us at the IAAPA Orlando Trade Show from 15-18 November. We would love to see you there and help you develop your business.
Get in touch now!