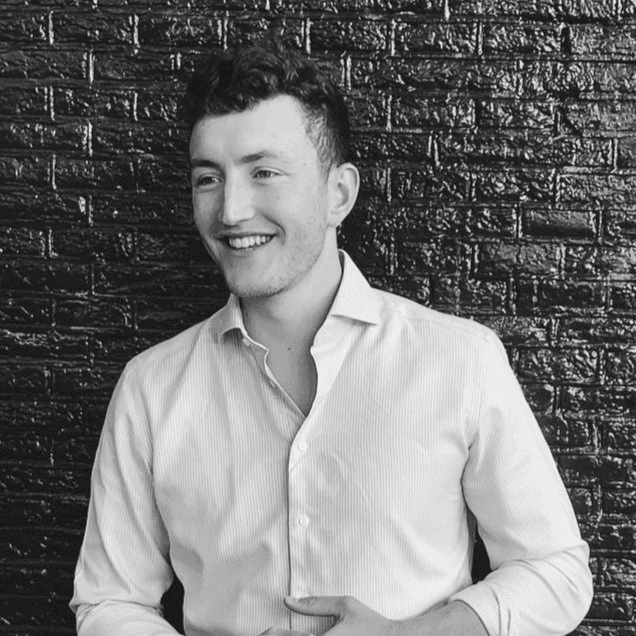 From managing seasonal ups and downs to adapting to the unpredictability of the pandemic, attracting visitors to your adventure or holiday park isn't easy. Until now, that is. 
Author: Jake Walker – COO. For more information on Adventure & Holiday Parks call +1 619 374 1350 or send an email to [email protected]
With the global amusement and adventure parks market expected to recover and grow at a compound annual growth rate of 9% from 2021 to 2023, there's light at the end of the pandemic tunnel.
The holiday park market is also set for a similar outcome. While Covid-19 cut global inbound tourism by 850 million to 1.1 billion in 2020, staycations will continue to increase in popularity and act as the main revenue source.
However, attracting these visitors is another challenge altogether. With competition for sales intensifying, your adventure park or holiday park needs to act now if it's going to enjoy a lion's share of customers in 2021 and 2022.
So, without further ado, here are some handy pointers on how to attract more visitors to your adventure park/holiday park this year.
01

Testimonials & Reviews
Encouraging previous visitors to leave positive reviews on Google and across your social media profiles can hep you increase your online authority and enhance your ranking on google. In turn, this leads to more organic traffic/potential customers discovering your website.
To ensure customers make the effort to leave a glowing review, try incentivizing it with an entry discount, free merchandise or a competition.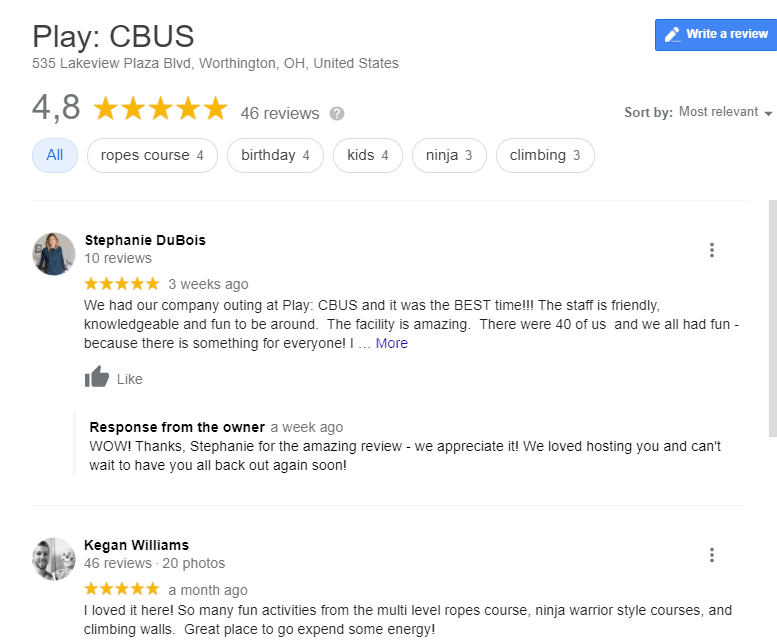 Another fantastic way to attract more visitors to your holiday or adventure park is to leverage influencer marketing.
As of 2021, the influencer marketing industry is worth around $1.7 billion. The idea is that you invite someone with a large following on social media (ideally Instagram) to promote and/or review your park to all their followers. Perhaps you have a new honeymoon suite or awesome adventure attraction you want to promote.
Contrary to belief, influencer marketing doesn't have to cost the world. To start with, think about using micro-influencers (1,000 to 100,000 followers) and nano-influencers (less than 1,000 followers). The latter can work very well if you're trying to target a small community of people for a small cost.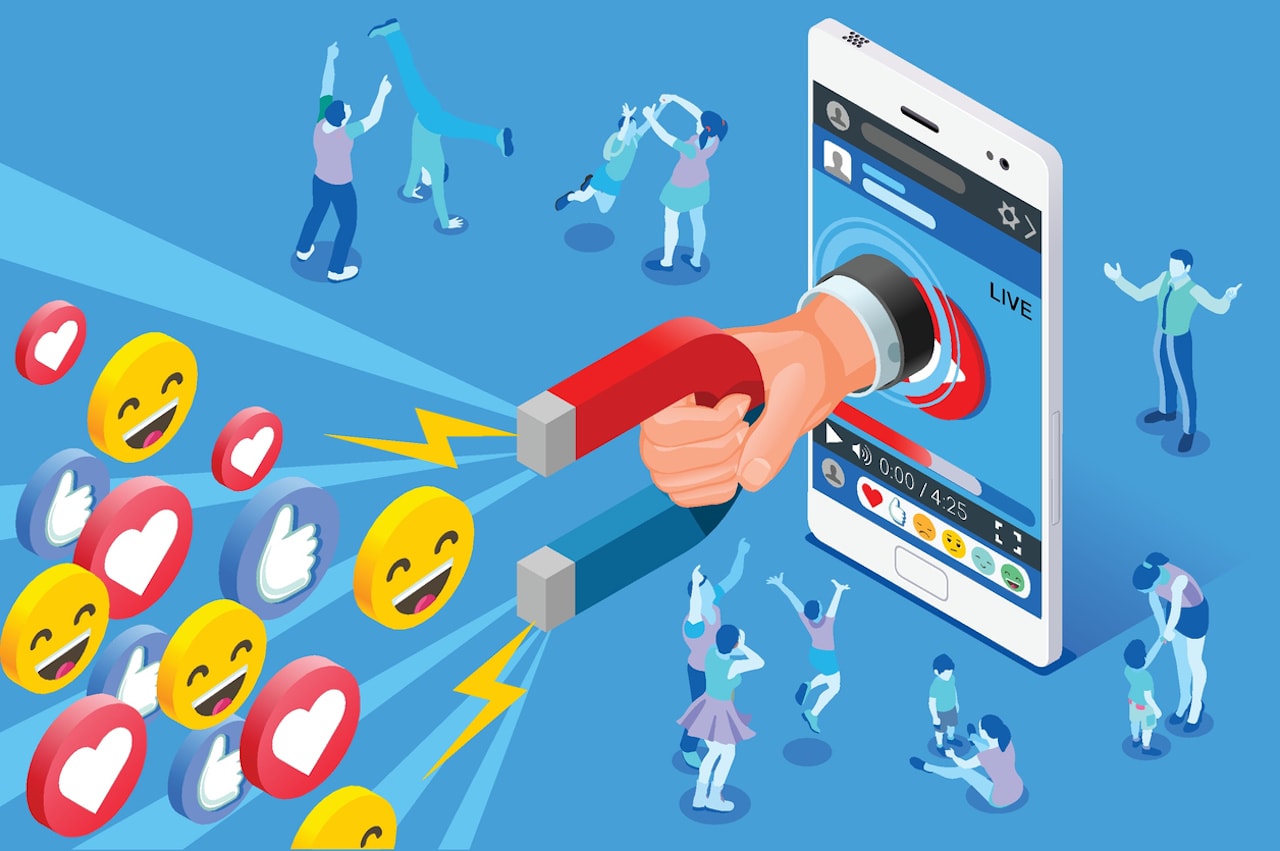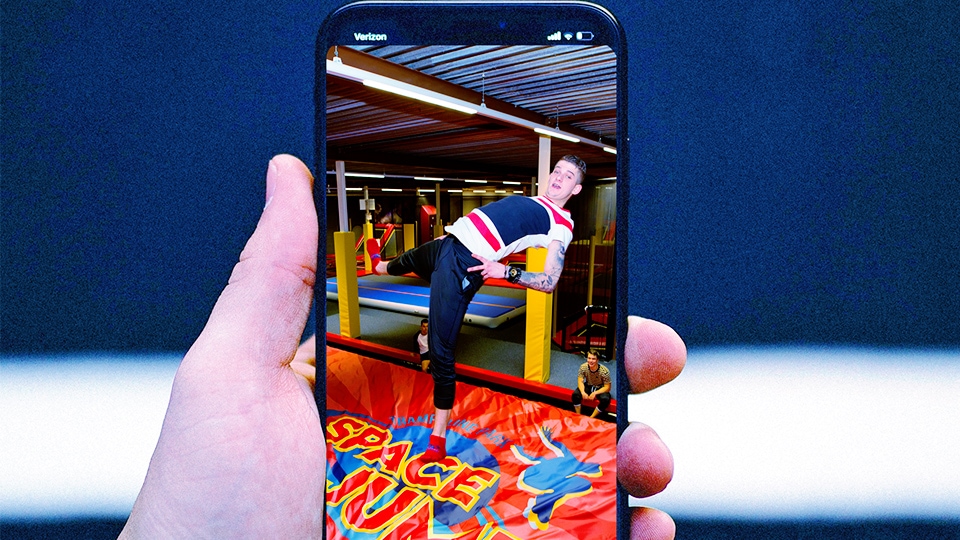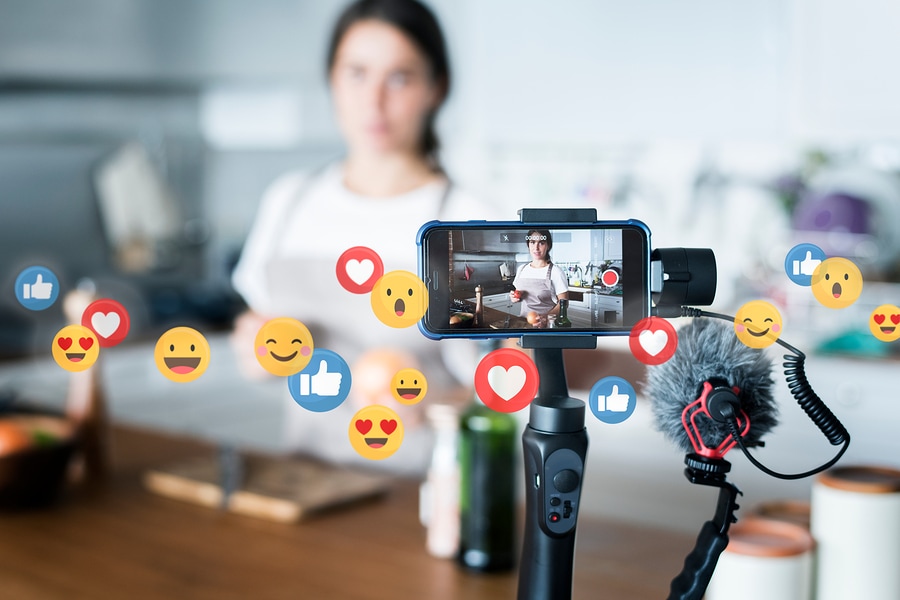 One of the most powerful ways to build up a following on social channels and increase your chances of attracting more visitors to your park is to include your customers in your social strategy.
For years, bar and club owners have sent photographers around to take pictures of customers. Why? Because it encourages their customers to share the branded images and boost the venue's following online.
If you have an attraction like a BigAirBag® Dropslide or BigAirBag® Tubby/Action Tower , you can take action shots of people at your park using it and having fun. Simply share these on social media and your visitors will repost them for all their thousands of followers to see. How's that for  free advertising?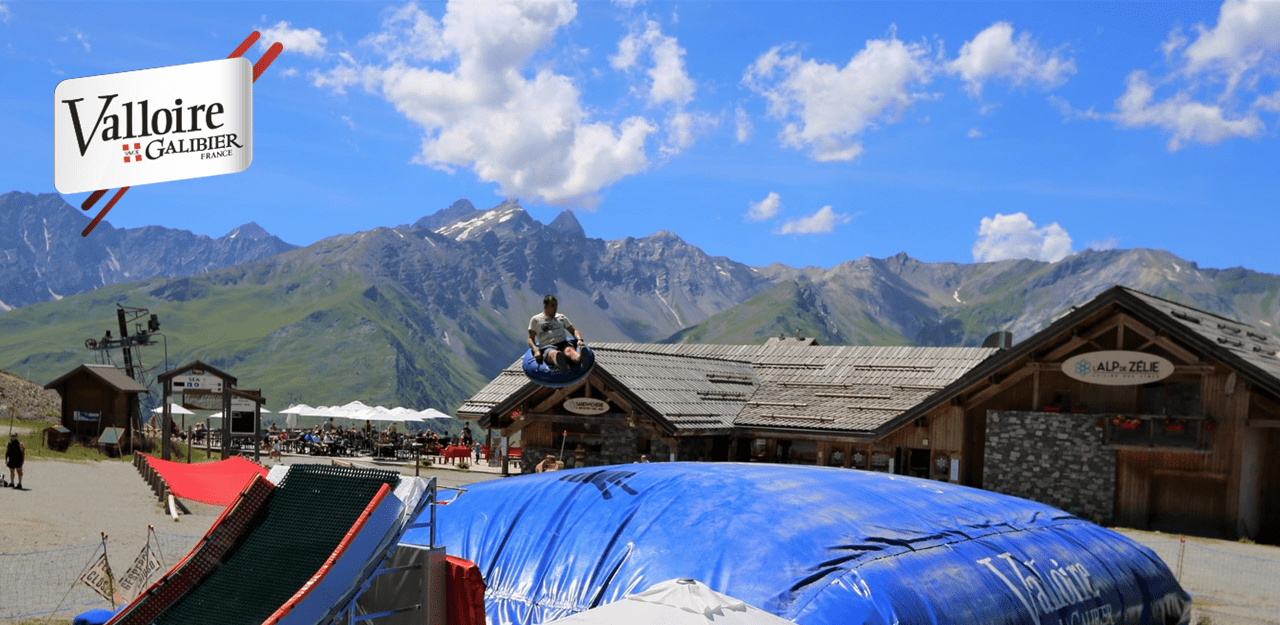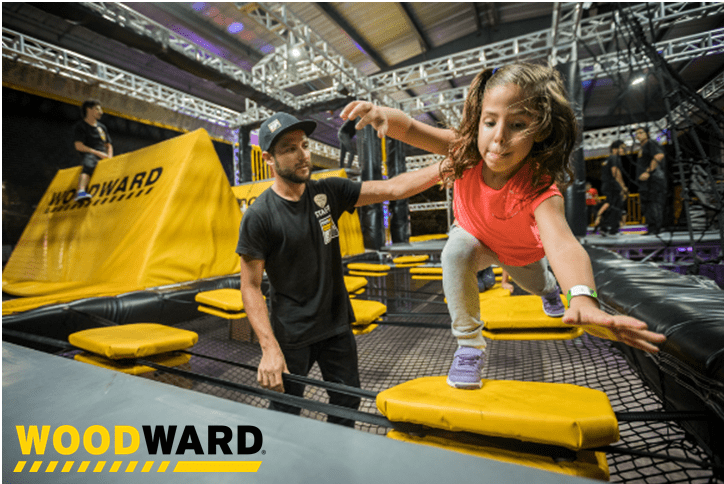 04

 Joint marketing efforts
Collaboration is a strong marketing strategy, especially when it comes to attracting more visitors to your adventure park or holiday park. Working closely with your suppliers and local businesses allows you to share the burden of the marketing and generate double the interest.
Some good examples include setting up online promotions, creating an email referral scheme and celebrating the achievements of your suppliers on social media. By building a network of acquaintances, you'll develop an army of advocates who will push more traffic to your park.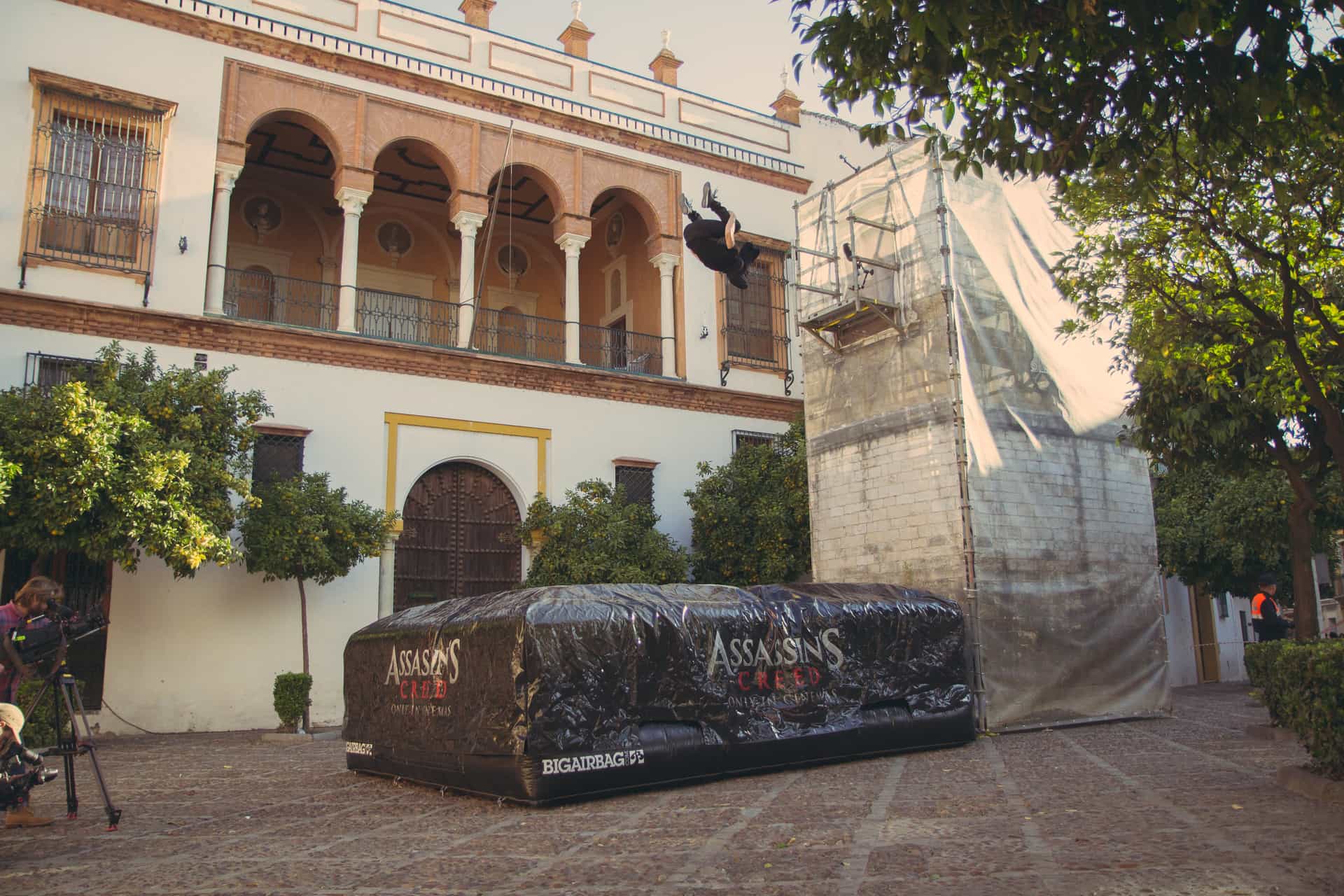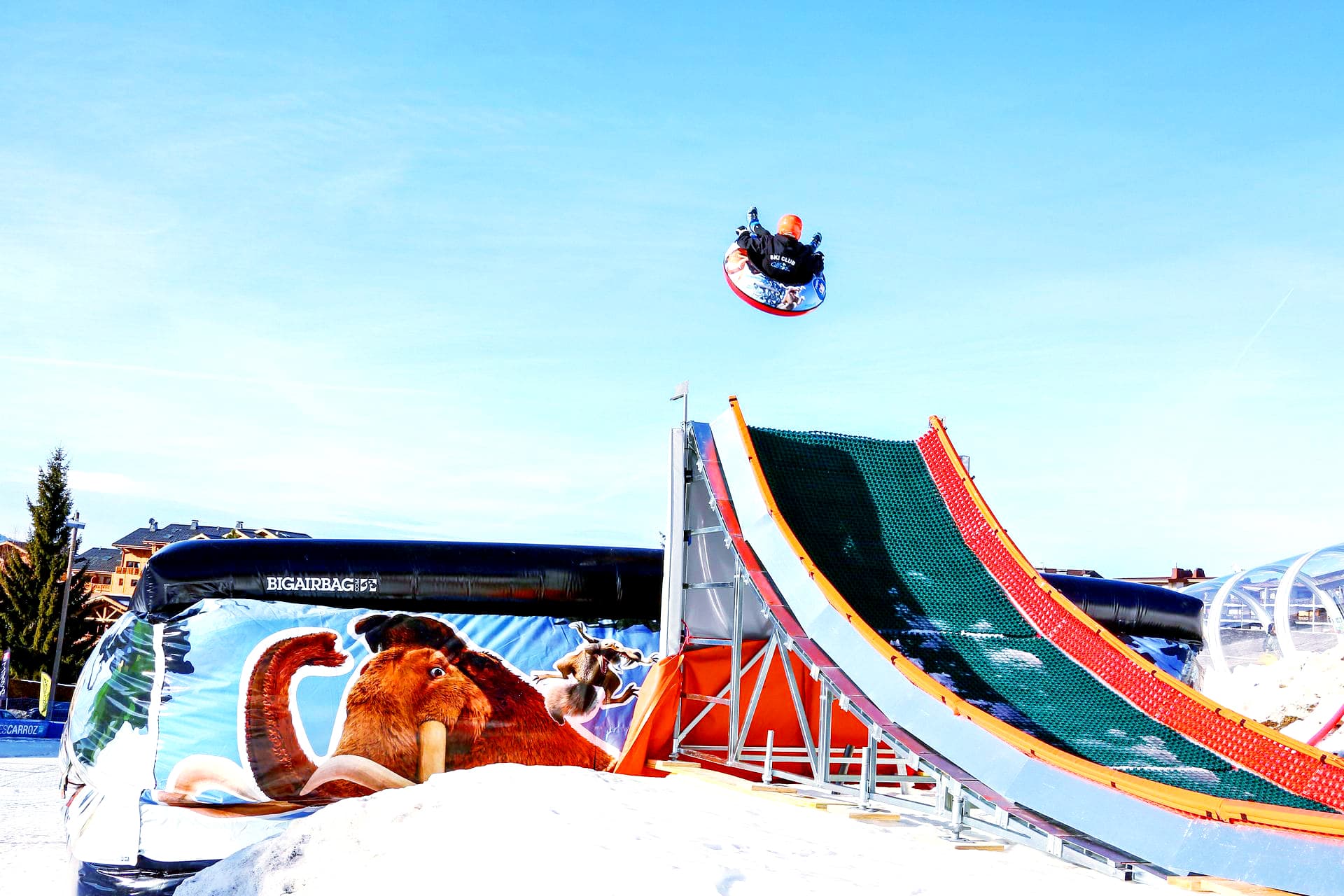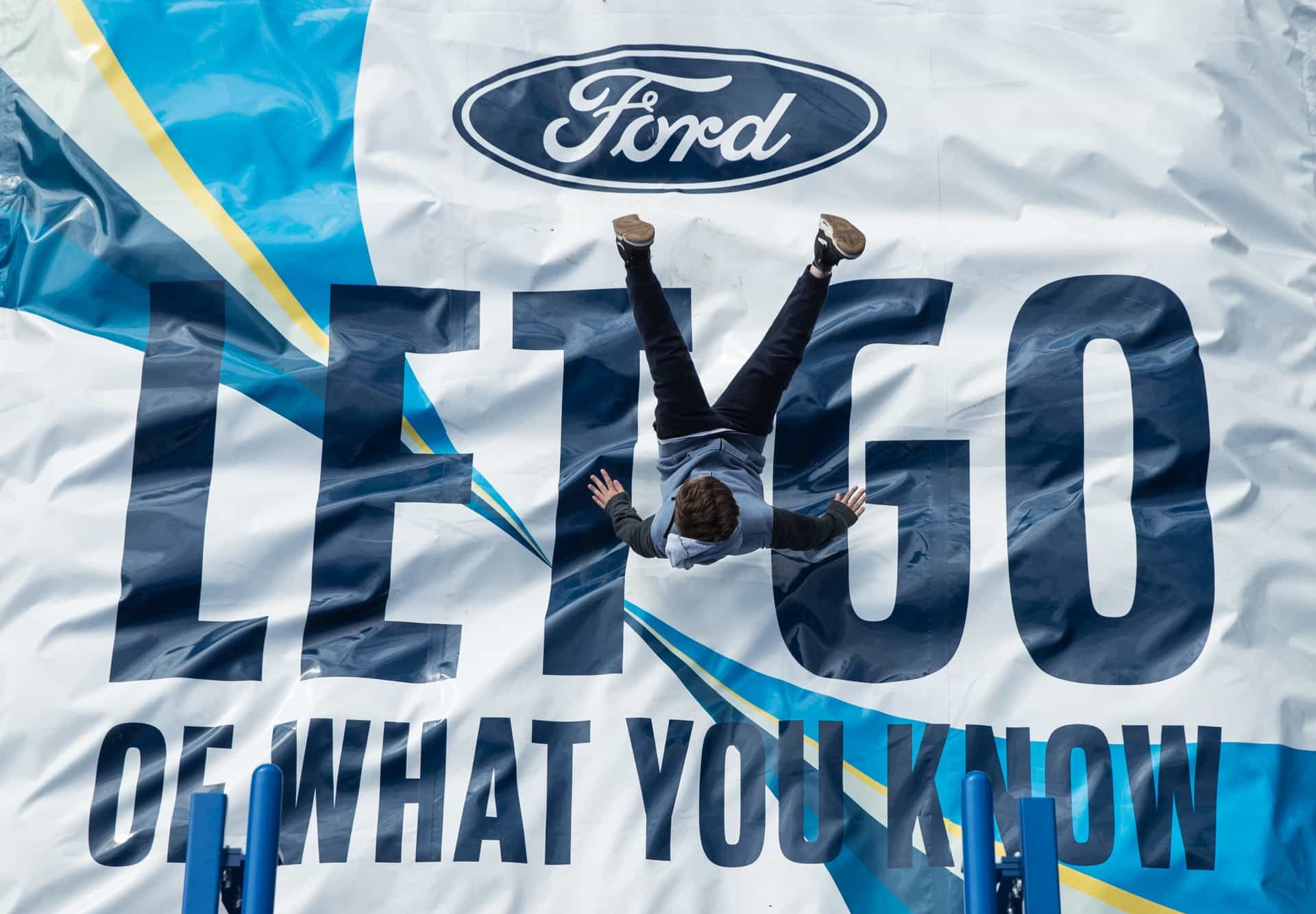 Are you ready to build your parks unique selling point?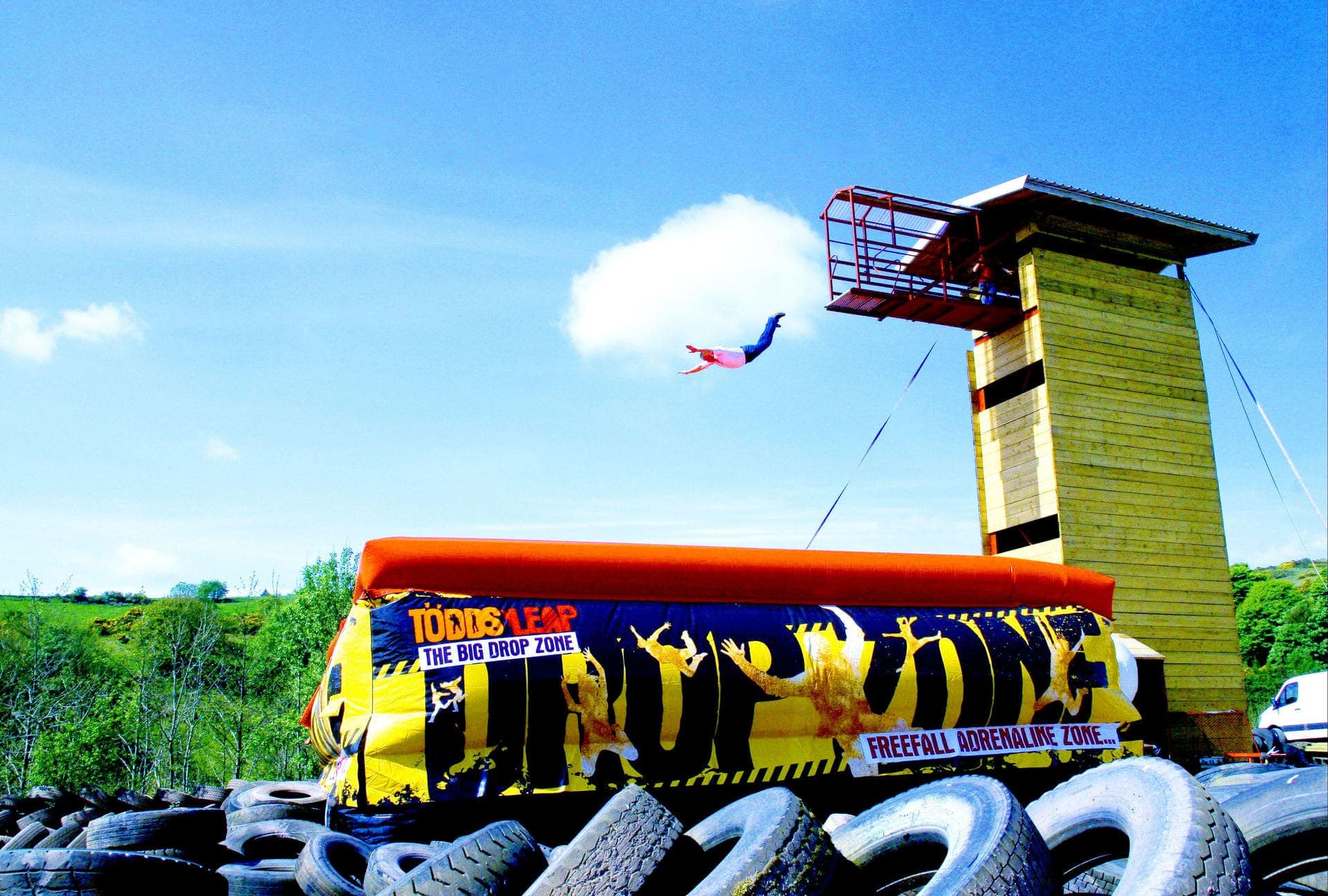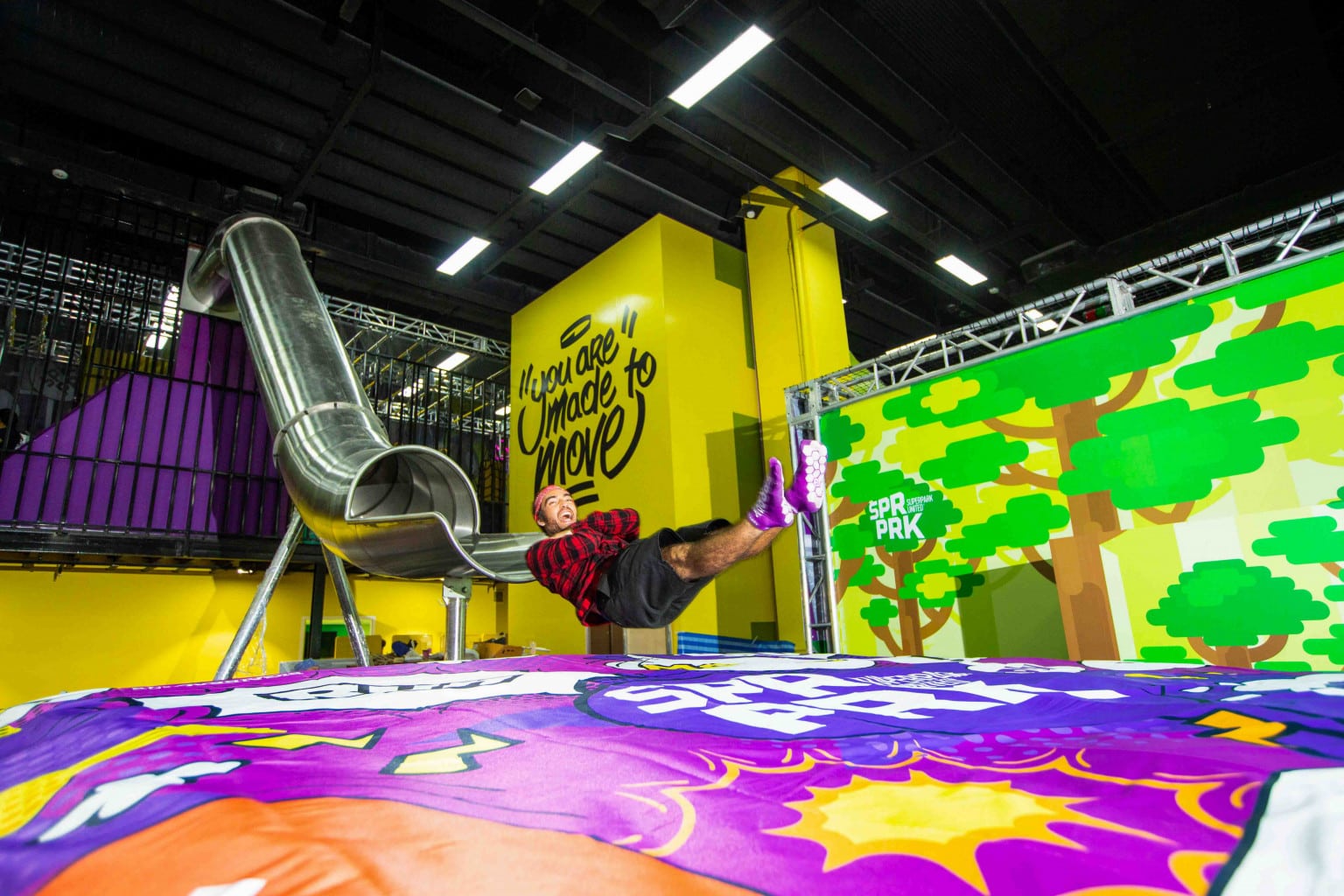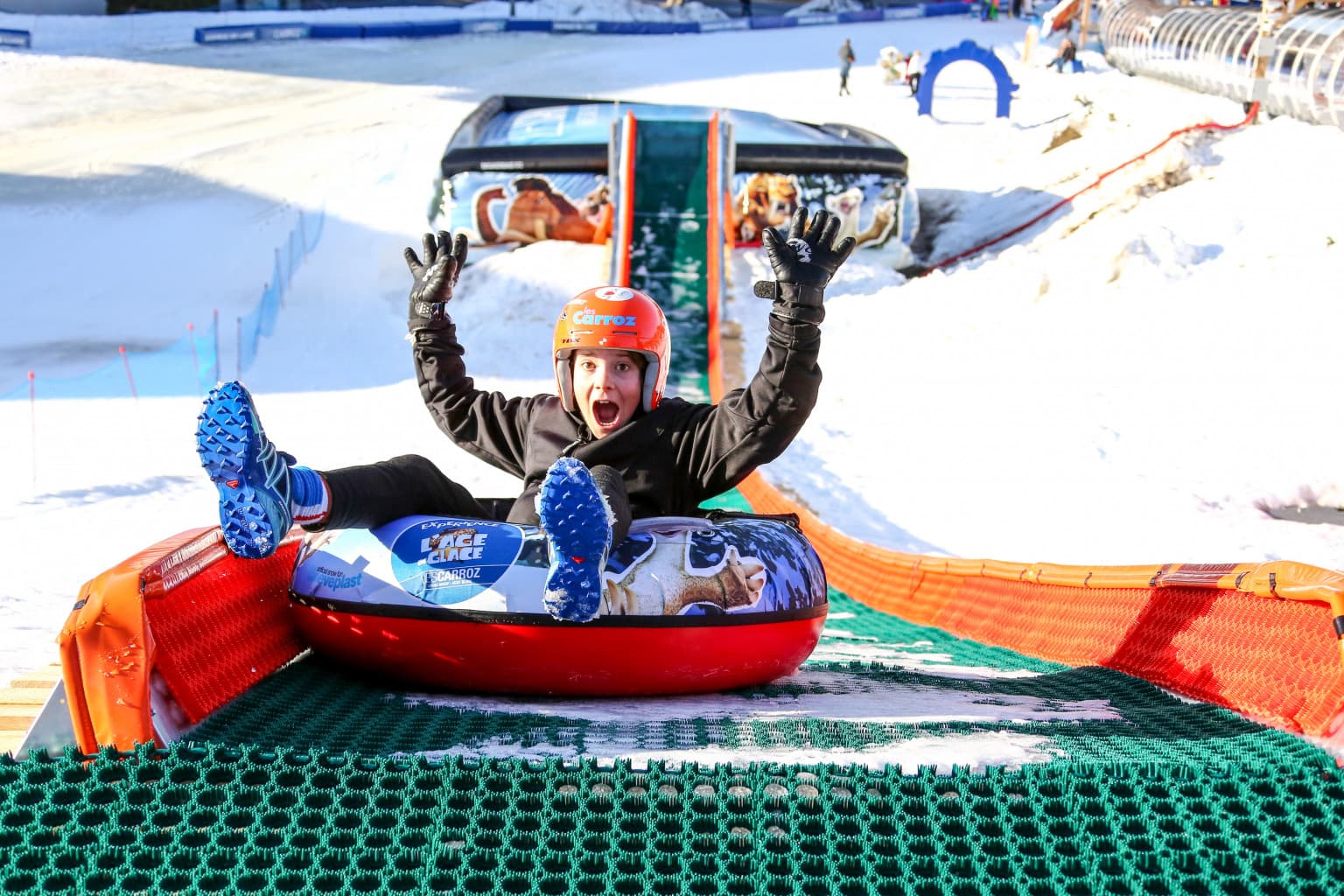 Establishing your unique selling point
Marketing your adventure or holiday park is one thing. But if you don't have a unique selling point (USP), you're going to struggle to differentiate yourself from your competitors.
For holiday parks, having plush accommodation isn't always enough to attract visitors from around the world. You need fun attractions and activities for the whole family to enjoy.
And for adventure parks, customers expect fresh, cool new experiences every year. It's no longer a consideration, it's an obligation. As a part of the adventure park industry, it's your job to keep evolving and establishing a USP which provides a long-term return on investment (ROI).
A USP can be ingrained in your brand identity and story. For example, Disney's USP is its commitment to delivering a magical experience – whether it's through an animated movie, customer service or amusement parks.
However, a USP can also be as simple as a specific attraction. Something that gets people talking, sharing and coming back again and again.
Take the Lightning Rod roller coaster at Dollywood. With a top speed of 73mph, it's the fastest wooden roller coaster in the world and attracts thousands of people to Dolly Parton's theme park in Tennessee every year. Take this USP away and thrill-seekers would take their business elsewhere.
At BigAirBag®, we help adventure parks/holiday parks find their USP and continually generate an influx of visitors all-year-round.
As your complete attraction specialist, we can develop turnkey attractions that supply fun for everyone. It's not a case of selling a standard one-size-fits-all model. We customize the solution to fit your budget, space and target audience. Check out our attractions to feel inspired.
As a part of our services, we combine our passion and knowledge of 16+ years in the sport & leisure industry. We work with various engineering disciplines to provide the ultimate BigAirBag® attractions that help you with your strategies and projects. Our consultancy journey helps you not only to create the perfect attraction but allows you to easily convince stakeholders, governmental bodies, insurance providers and other involved parties.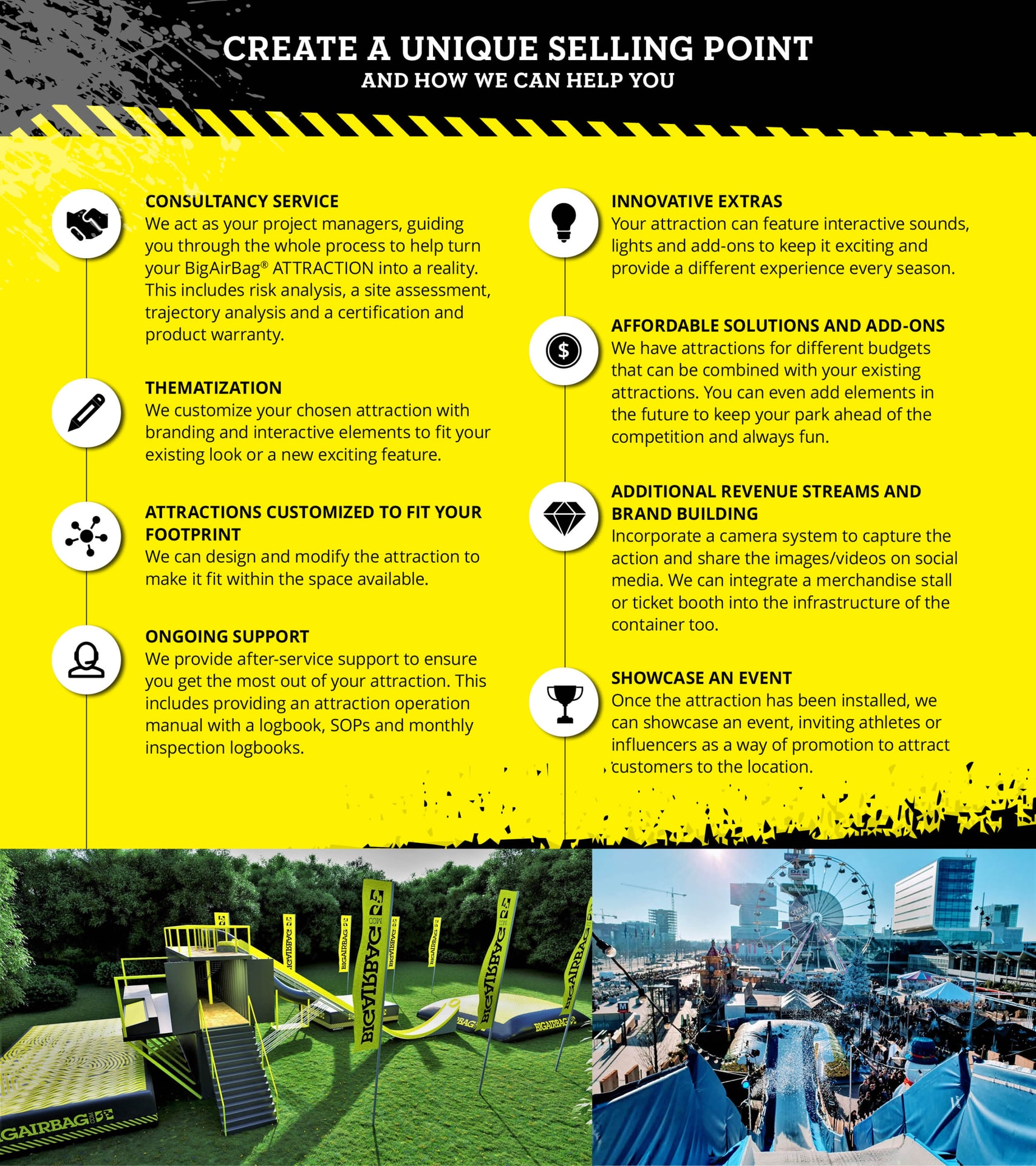 Check out our attractions!